Dear Friend
Thank you for your dedication to building a world in the spirit of Laudato Si'. This week, as you may have heard, in a remarkable turn of events, Senators Schumer (D-NY) and Manchin (D-WV) agreed on contents of the Inflation Reduction Act of 2022 in the Senate.
The legislation is not perfect, is still being negotiated, and must pass the Senate and the House before it can be signed into law.
Our shared advocacy efforts to get climate legislation to the finish line are now more URGENT than ever! We only have a few days to express U.S. Catholic support for legislation to protect our common home. Here are some ways you can ACT NOW:
Continue to encourage your Catholic leaders to sign the letter for Catholic institutions (dioceses, parishes, CCTs, universities, schools, orders, etc...) to all members of Congress that we announced last week, expressing our moral responsibility to care for our common home.
To act/sign now, go here. Thus far, over 130 U.S. Catholic institutions have signed. We want to share this official support with Congress as soon as possible.
(Reminder: This Open Letter is not for individual signatures, but rather for Catholic institutions to sign, or to take to your Catholic leadership to sign. Thank you!)
Contact your legislators encouraging them to support the provisions that reflect our call to address the climate crisis and love our neighbors. Both the USCCB and Encounter campaign continue to accept signatures on Action Alerts calling our legislators to climate action. We invite you to sign those here: USCCB Alert | Encounter Alert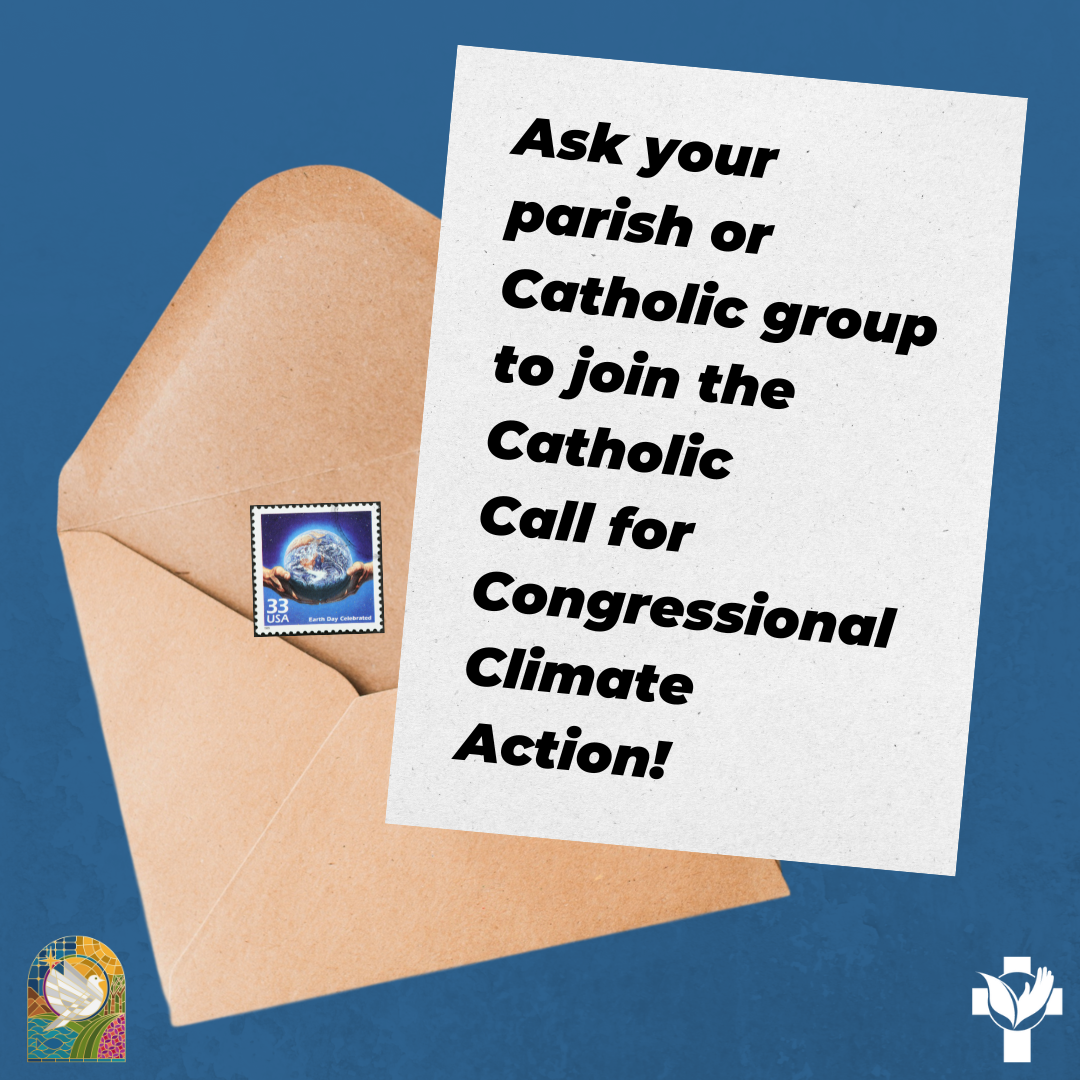 MORE ON THE OPPORTUNITY BEFORE US
The Inflation Reduction Act includes $385 billion in climate change investments. You can learn more about its contents here. If passed, this will be the largest climate change package ever passed by Congress which will reduce U.S. greenhouse gas emissions 40% by 2030. Features include $60 billion for clean energy manufacturing, a fee on methane emissions, and consumer incentives for purchasing electric vehicles. Also included is $30 billion to help rural communities implement climate smart practices in agriculture, forestry, and coastal management, and $60 billion to empower communities experiencing environmental injustice. In so many ways, this legislation answers the Gospel call to love our neighbors, especially those in need.
Thank you for your continued advocacy for a more just world. We celebrate the possibilities proposed by the Inflation Reduction Act for a more hope-filled future for our nation and world.
Have a blessed Weekend, and if you have any questions, please reach out to us at info@catholicclimatecovenant.org - we look forward to hearing from you!
In faith,
Encounter for Our Common Home U.S. Catholic Partners