Season of Creation Catholic Liturgical Guide
LISTEN's 2020 Season of Creation Catholic Liturgy Guide, Jubilee Time for the Earth, authored by James E. Hug, SJ, Sacramental Minister of the Adrian Dominicans, is now available for creation spirituality during Sundays this Season of Creation.
This booklet introduces the Season of Creation and offers resources for celebrating each of the Sundays of the season from September 1st, the World Day for Prayer for Creation through October 4th, the feast of St. Francis. It offers penitential rite suggestions, prayers for the liturgy, scriptural reflections and more. "May these resources help you celebrate the Season of Creation with the seriousness and prayerfulness it needs and deserves."
President of U.S. Bishops Conference Announces Emergency Collection for Natural Disasters
Archbishop José H. Gomez of Los Angeles, president of the U.S. Conference of Catholic Bishops (USCCB), has requested that bishops across the country consider taking up a voluntary special collection for the humanitarian, long-term recovery, and Church needs arising from the increasing number of natural disasters in the United States.
In his letter sent to bishops, Archbishop Gomez wrote, in part, "The traditional storm season has only just begun and already we have witnessed the devastating impact of Hurricane Laura and the California wildfires. Thousands of homes, businesses, and churches have been severely damaged or destroyed, and the impacts will be long-lasting."
More information about the Office of National Collections and its support of emergency relief efforts can be found at https://www.usccb.org/committees/national-collections.
Hope in a Time of Pandemic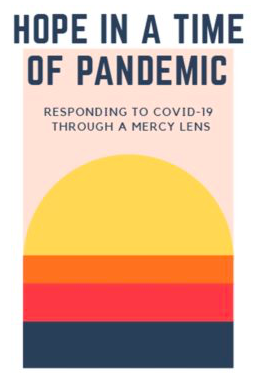 Mercy International Association's covid-19 task force recently announced Hope in a Time of Pandemic. This report shares stories of what has been revealed by the pandemic (including around the sacredness of Earth) and how Mercys are responding around the world. It also offers policy recommendations for government leaders to attend to the needs of vulnerable peoples and Earth through and beyond the pandemic.
Franciscan Online Course: Laudato Si' and Integral Ecology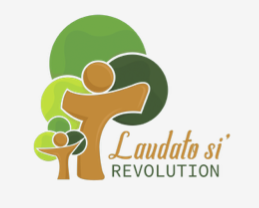 As part of the Laudato Si Revolution, the Franciscan Justice, Peace and the Integrity of Creation Office is kicking off a 10-session course on Laudato Si'.
"Do not miss this opportunity to learn about and put into practice the Pope Francis' encyclical Laudato Si: On Care for Our Common Home. Click on this link to enter their "LS Revolution Training Center" and create a user account to access all the course content. Find out more about the online courses on this Facebook video.
Discovering Our Kinship with All Beings: A Sacred Heart Perspective
The Stuart Center presents Sr. Mary Frohlich, RSCJ, for "Discovering Our Kinship with All Beings: A Sacred Heart Perspective," a presentation with a small group reflection on September 21, 2020, 4-5:15 pm EDT.
"Everyone loves family first. But too many of us have forgotten that as children of one Father, we are bonded in a kinship relationship with every created being. The Incarnation reveals definitively that the Heart of God beats at the center of the entire network of life. Discovering this ecological spirituality orients us toward reverence for all life, and provides the foundation for all of our work for justice, peace, and integrity of creation."
Sr. Mary will lead participants in a reflection on this religious vision of God's Creation and some spiritual practices that foster it. This virtual event will be the first of a series of workshops on care for creation sponsored by the Stuart Center and the Society of the Sacred Heart USC Province.
Just Food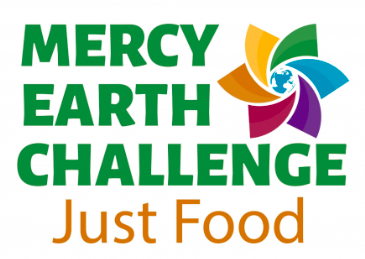 "Our lives depend on the fruits of creation; these cannot be reduced to mere objects to be recklessly handled and used." -- Pope Francis World Food Day Message, October 16, 2019
Sisters of Mercy is launching a "Just Food" segment of their yearlong Mercy Earth Challenge. Over the next five weeks they will reflect on a topic that binds us tightly to creation – food, a gift from Earth that not only sustains us, but links us with unknown sisters and brothers around the world. The weekly releases of information will examing industrial agriculture, processed foods, palm oil and its impacts on communities and ecosystems, and food waste. The webpage where people can find the weekly releases of information and calls to action is here. Anyone can sign up to receive those weekly segments via email here.
Jubilee for the Earth Podcast

The Columban Center for Advocacy and Outreach has launched "Jubilee for the Earth," a beautiful podcast mini-series about biodiversity and our sacred story produced by the Missionary Society of St. Columban.
"We are a Society of priests and lay people who live and share the good news of the Gospel by working with those who are poor and exploited, including the earth. Over the course of six episodes, we'll explore the beauty of biodiversity and the threats it faces. We'll travel around the world to hear from Columbans who are working to renew the face of the Earth. Grounded in Catholic Social Teaching, we hope that this podcast will help us all to see how caring for our common home is fundamental to our lives as people of faith and as global citizens."
The podcast will be published in time for the Season of Creation. Listen to the trailer, listen to the latest episodes, and sign up so you'll get notified when a new podcast launches here.
Reflections from Pope Francis on COVID and Catholic Social Teaching
In case you missed it, Pope Francis is offering a series of seven catechesis (during the weekly general audiences) on the themes of COVID and Catholic Social Teaching. In the most recent audience, Pope Francis shared: "The current pandemic has highlighted our interdependence: we are all connected to each other, for better or for worse. Therefore, to emerge from this crisis better than before, we have to do so together; together, not alone. Together. Not alone, because it cannot be done. Either it is done together, or it is not done. We must do it together, all of us, in solidarity. I would like to underline this word today: solidarity. As a human family we have our common origin in God; we live in a common home, the garden-planet, the earth where God placed us; and we have a common destination in Christ. But when we forget all this, our interdependence becomes dependence of some on others — we lose this harmony of interdependence and solidarity — increasing inequality and marginalization; the social fabric is weakened and the environment deteriorates."
See the full list of addresses from Pope Francis here.