New Encyclical, "Fratelli Tutti"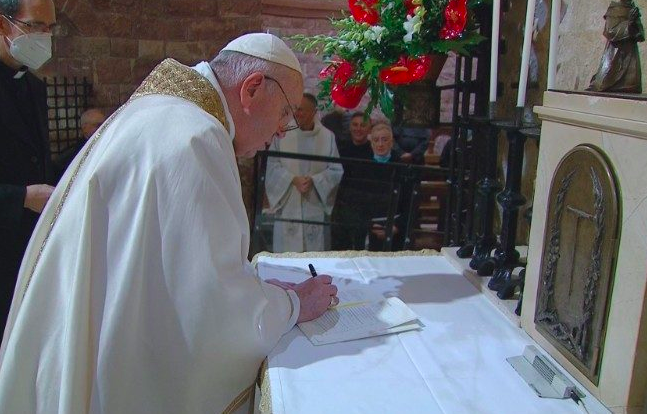 (Photo credit: Vatican News)
On Sunday in Assisi, Italy, Pope Francis signed his newest encyclical, "Fratelli Tutti." It is a powerful and comprehensive document urging a renewed effort to promote global solidarity and global action for the entire human family. Like Laudato Si'. We urge you to read the entire text here.
Archbishop José H. Gomez of Los Angeles, president of the U.S. Conference of Catholic Bishops, issued a statement welcoming the new encyclical.
John Carr of the Initiative on Catholic Social Thought and Public Life at Georgetown University provides a thoughtful summary here, raising 12 key themes of the encyclical.
In addition, the Global Catholic Climate Movement provides a helpful summary of common themes between Laudato Si' and the new encyclical. It includes 10 ideas from the encyclical about caring for our common home and the importance of rethinking the way we connect with each other.
Salt and Light Gathering on Religion and Race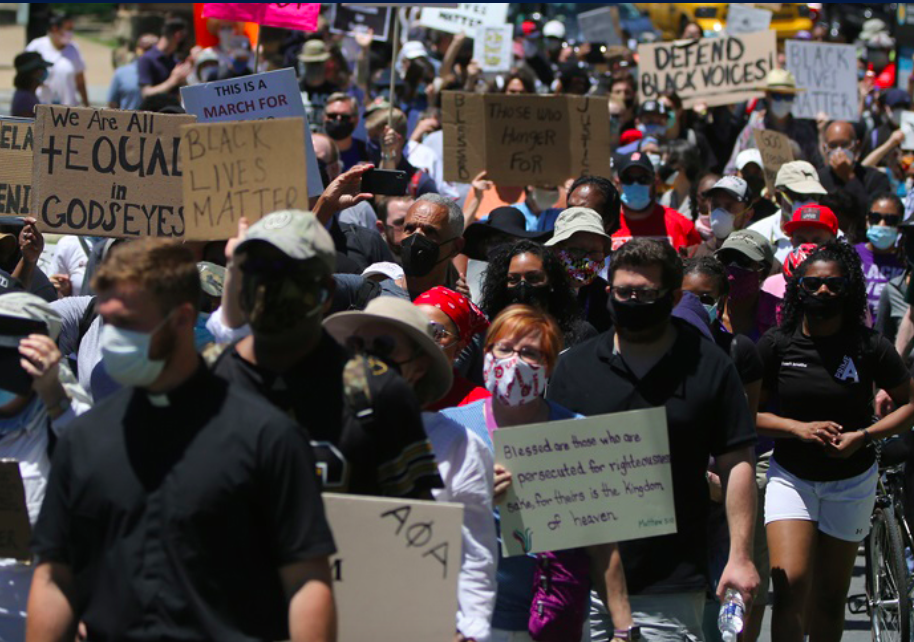 On Tuesday, October 13, the Initiative on Catholic Social Thought and Public Life at Georgetown University and the Archdiocese of Washington DC's Catholic Young Adult Ministry Theology on Tap program will host a Salt and Light Gathering on "Religion and Race: The Future of Anti-Racism and the Catholic Church."
There is a national response to violence against Black Americans in our country and communities in a way previously unseen in a generation. This national reckoning with systemic racism includes climate and environmental justice. At the same time, more young Catholics have also begun to engage in difficult conversations about the history and present reality of racism in the U.S. Catholic Church. This Salt and Light Gathering for young adults under 40 brings together a panel of young Black Catholic leaders to engage challenging questions about the spiritual and practical actions needed to work towards a culture of anti-racism, which values the equal dignity of every human life.
Voting is an Act of Love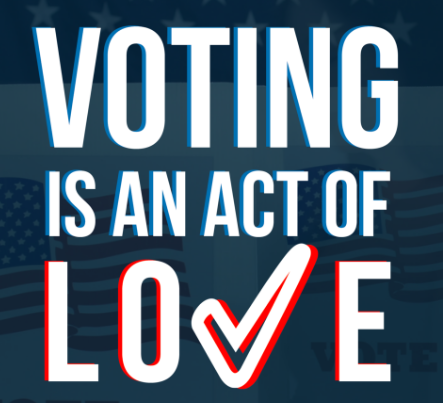 Ignatian Solidarity Network's Voting is an Act of Love campaign continues. "Love ought to show itself in deeds more than in words." These powerful words from St. Ignatius of Loyola remind us that casting a ballot can be an act of love—a way to live out the greatest commandments, to love and serve God and to love our neighbor. This resource can especially help you check your voting registration status and register to vote. Remember to plan ahead: voter registration and absentee ballot requests must happen before election day—in some states, weeks before the Nov. 3 election.
Greta Thunberg to speak at 10th Annual Desmond Tutu Peace Lecture, part of interfaith climate change events this season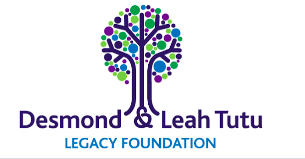 As we close out this year's Season of Creation, the Anglican-sponsored "Climate Justice Globally: Now and for the Future" will feature 23-year-old Vanessa Nakate, a Ugandan climate activist, and internationally-known Swedish climate activist Greta Thunberg for the 10th Annual Desmond Tutu Peace Lecture on October 7th. The lecture is part of the interfaith climate change event this season, and also features international climate leader Christiana Figueres.
Creation must be protected, not exploited, Pope says at audience
Departing from his prepared remarks at his weekly general audience on Sept. 16th, Pope Francis warned that those who are incapable of contemplating nature and creation are often incapable of contemplating their fellow human beings. "Those who live to exploit nature, end up exploiting people and treating them like slaves," the pope said. "This is a universal law: if you do not know how to contemplate nature, it will be very difficult for you to contemplate people, the beauty of people, your brother, your sister."
Read the full Catholic News Service story here.
Africa Faith & Justice Network seeks Executive Director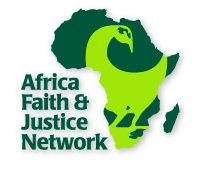 Under the leadership of Fr. Aniedi Okure OP, the outgoing Executive Director, the Africa Faith & Justice Network broke new ground to become a leading voice for Africa and her people as they strive to build a just society and promote the common good. As a faith-based organization inspired by the values of the Gospels and the Social Teaching of the Catholic Church in Washington, DC, AFJN holds a unique position to influence and reclaim the debate on a continent that has been long exploited and misrepresented. The organization is looking for someone who is well equipped to champion this cause.
For more information visit: https://afjn.org/afjn-seeks-exe-dir/
Voting and Catholicism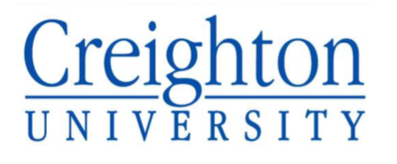 Join the Creighton University Justice and Peace Studies Program's 2020 Markoe-DePorres Annual Social Justice Lecture "Voting and Catholicism: A Critical Discussion of Forming Consciences for Faithful Citizenship" on October 20, with Most Reverend John E. Stowe, OFM Conv., Bishop of Lexington, KY; and Cathleen Kaveny, JD, PhD, Darald and Juliet Libby Professor of Theology and Law at Boston College.
Season of Creation Comes to a Close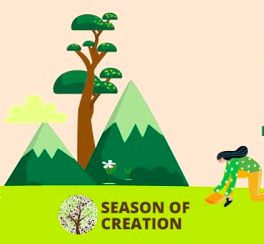 Thank you for joining the Covenant and all of our partners in celebrating this Season of Creation! Please visit https://seasonofcreation.org/events/ to find more national and global events still going on as we close out this season.