From the Director: How can you help advance environmental justice in your community?
Dear Friend,
This month, I wish to recognize the champions of environmental justice, who courageously defend their communities from the toxic harms, and through decades of persistence have placed environmental justice into the national conscience.
A notable achievement occurred this past month, when on April 21st President Biden signed an executive order creating the Office of Environmental Justice at the White House to coordinate federal agency efforts to assist communities and tribal nations experiencing environmental injustice. This order is the latest in a string of initiatives the administration has undertaken since it took office, commencing with the Justice40 initiative, (40% of the overall benefits of certain Federal investments flowing to EJ communities), increased air quality monitoring in distressed communities, and $40-60 billion to EJ communities under the Inflation Reduction Act.
This administration has done more by far than any other to respond to the needs of communities and tribal nations enduring environmental injustice. It not everything, and implementation of these offices, programs and funds will be a challenge. But these actions are welcome ones in contrast to indifferent and inadequate responses to the conditions EJ communities have been subject for decades.
The EJ movement began in the late 1970s, when residents of Warren County, North Carolina (which had the highest percentage of African-American residents in the state) formed Warren County Citizens Concerned to oppose the state's designation of a landfill in their county for the disposal of polychlorinated biphenyls (PCBs), a toxic chemical banned by Congress in 1979. Rev. Ben Chavis of the United Church of Christ (UCC) coined the term "environmental racism" for this landfill siting. UCC's Commission for Racial Justice brought this hidden reality to national attention in 1987, when Rev. Chavis and Charles Lee published Toxic Wastes and Race in the United States, the first report to comprehensively demonstrate environmental racism across the nation.
And indeed, it is all over the nation. When you pass by a facility producing, emitting, and/or storing toxic materials, and a community is nearby, it more than likely that the people in these communities are predominantly people of color. It's also likely that the communities were there first. Twenty-five percent of all Superfund sites are in Indian Country. A diocesan employee attending his first EJ conference exclaimed, "have I been living under a rock all of these years?"
There is perhaps no clearer appeal to action emanating from both parts of the phrase "the cry of the Earth and the cry of the poor," than when the air, land and water of our less materially resourced neighbors are so desecrated that they are being poisoned and killed by the ecological devastation and pollution, and/or the forces that brought them in.
Hence as Catholics we are especially obligated to hear and walk toward this particular call and reach out to the courageous people fighting for the life and dignity of their families and neighbors, and to ask in the spirit of humility how we can help, in ways they would like us to help, such as in accordance with the Jemez Principles.
Thus the Covenant is blessed to stand with Sr. Dianne Fanguy of the Congregation of the Sisters of St. Joseph in Baton Rouge, Louisiana, and ask Sharon Lavigne of Rise St. James, how we can support her and her allies' efforts to stop the petrochemical invasion in her parish ("county") which already has 30 such facilities, and create a new, environmentally and economically prosperous future for her community.
How can you help advance environmental justice in your community? If you're asking, let us know, and we may be able to help find the answer.
In faith,
Jose
Jose Aguto
Executive Director
Catholic Climate Covenant
Catholic Climate Covenant Updates
ACTION OF THE MONTH
Join us to protect Our Common Home!
Would you like to join the mission of Catholic Climate Covenant in engaging Catholics to protect our Common Home? Then please consider supporting our spring fundraising campaign, "Together for Our Common Home."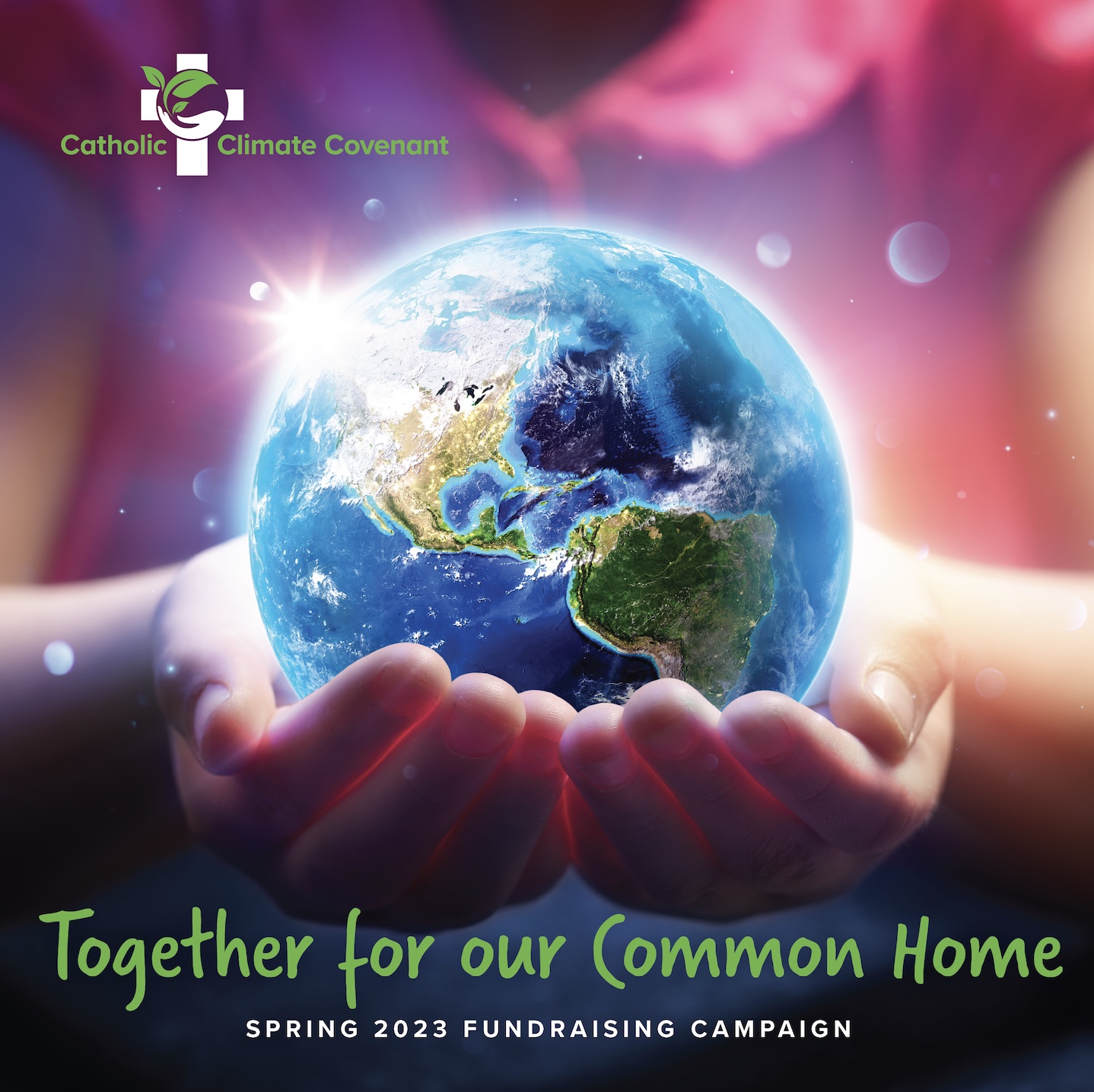 Your gift of any size will help us work together guided by our faith. Our campaign runs through May 31. Thank you to all who have already given!

With your contribution, Catholic Climate Covenant will shepherd and grow key creation care programs to lift the U.S. Catholic ecological voice, champion Church leadership, advocate for climate solutions and educate and organize intergenerational faith-driven audiences.

We seek to live into our new tagline, Together for Our Common Home, which reflects our guiding values of faith, collaboration, leadership, justice and hope! Thank you for joining us in this campaign. We are ALL in this together! As Pope Francis has said:
"In working together, men and women of goodwill can address the scale and complexity of the issues that lie before us, protect the human family and God's gift of creation from climate extremes, and foster the goods of justice and peace."
Registration now open for this Summer's virtual conference!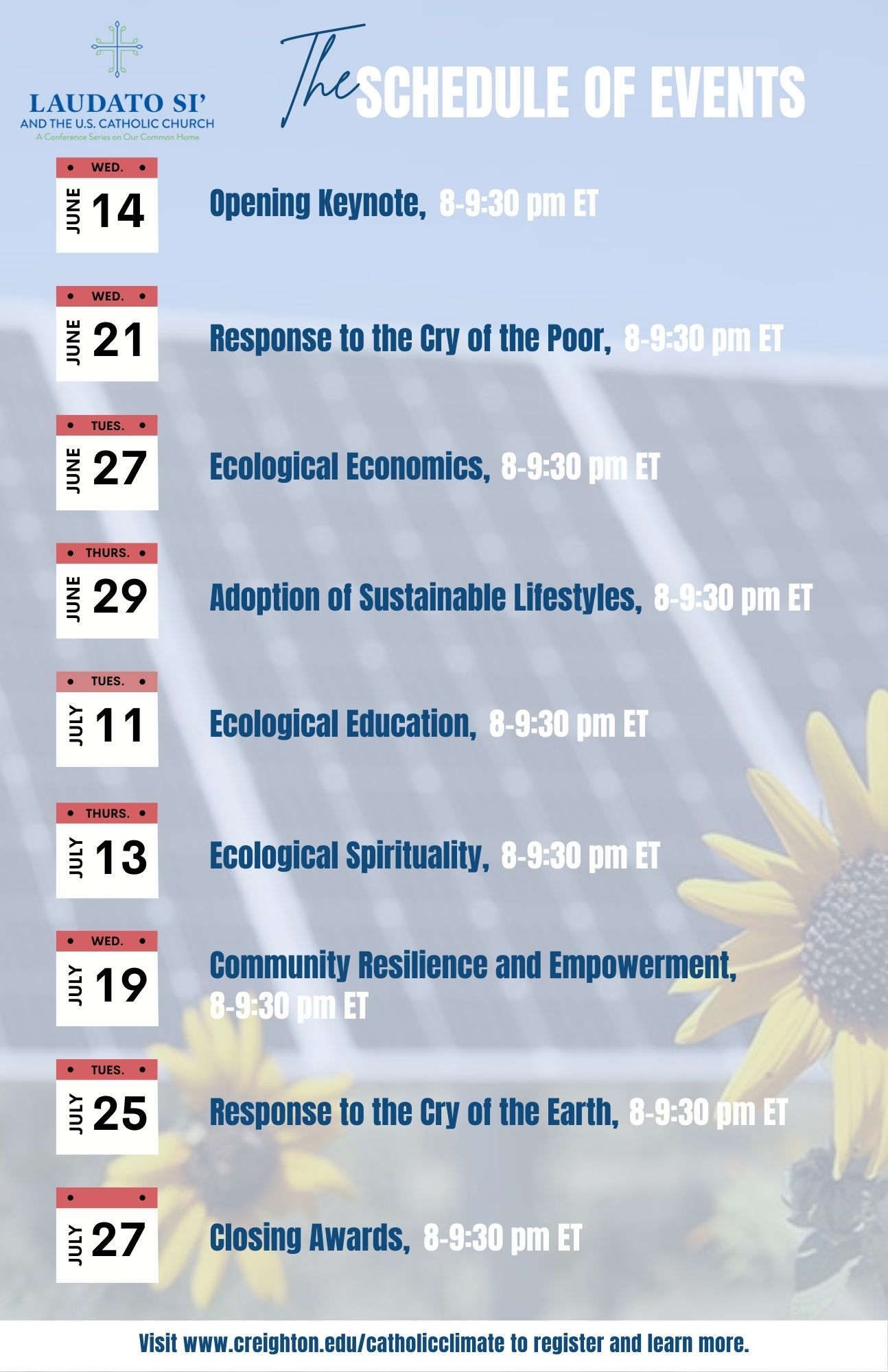 We are pleased to share registration is now open for the 2023 Laudato Si' and the U.S. Catholic Church national conference, to be held virtually over several evenings between June 14th and July 27th! The biennial conference series is co-sponsored by Creighton University and Catholic Climate Covenant to equip and inspire Catholics to more deeply integrate Laudato Si'  into the U.S. Church.
This summer's Catholic ecological convening, "Laudato Si' and the U.S. Catholic Church: A Conference Series on Our Common Home" will be held virtually over a series of evenings, starting on June 14 and concluding on July 27.
View the schedule and confirmed speakers. The conference is free and open to the public, but registration is required.
Each session will include virtual 90-minute trainings on the one of the seven goals of the Vatican's Laudato Si' Action Platform. Scholars will describe the goal and U.S. faith-driven practitioners will share their work to achieve the goal, followed by a moderated Q&A. The sessions will include Spanish-language interpretation.
Nominate a U.S. Laudato Si' Champion too!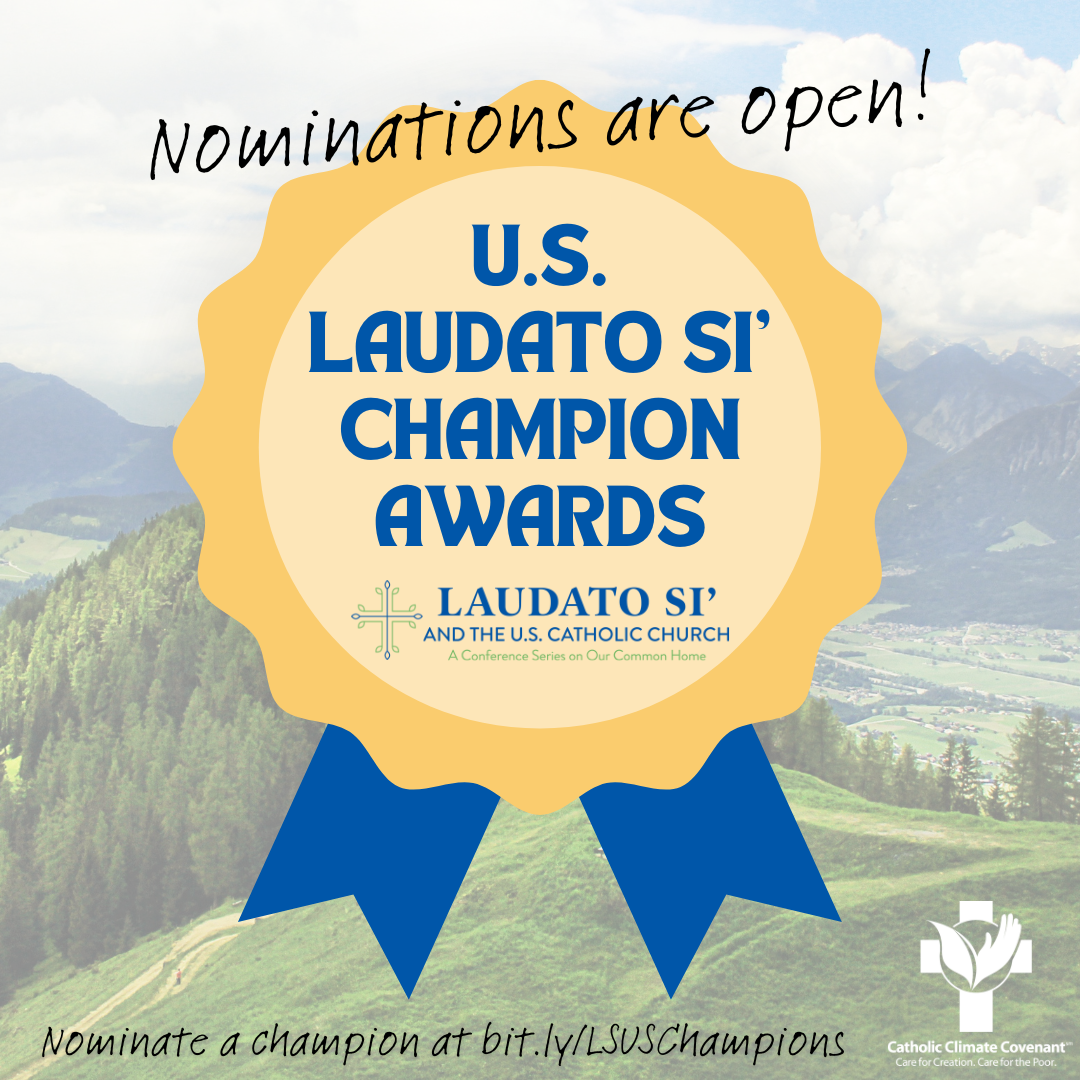 We invite you to nominate an outstanding U.S. Catholic individual, family, or organization for the 2023 U.S. Laudato Si' Champion Awards.
Who, or what organization, do you know doing transformative work on Laudato Si' issues in the U.S.? Help us find and celebrate these heroes caring for God's creation! Nominate them! Nominations accepted through 11:59 pm on June 1st, and winners will be announced at the end of the conference on July 27th. Read more.
Our executive director takes part in Catholic climate conference
Jose Aguto, Executive Director of Catholic Climate Covenant, participated in Villanova University's Second Annual Anti-Poverty Symposium. Read NCR article here. The theme of the conference, held April 18, was the intersection between poverty and environmental destruction.
Other conference participants included Cardinal Peter Turkson, chancellor of the Pontifical Academy of Sciences and the Pontifical Academy of Social Sciences, and Cardinal Robert W. McElroy of San Diego, in discussion with Jose.
McElroy admitted it's easy to feel overwhelmed. "I think of the movie that won the Academy Award this year — we're called to do everything, everywhere, all at once."

"This is not something that we can remain calm or passive about," he added. "It's something we have to take up as part of our vision as disciples of Jesus Christ, and within the whole world community."
At the conference, Villanova University presented its own 10-year (2020–2030) sustainability plan and goals, which include 100% electricity purchased from renewable energy; 0% waste to landfill or incineration; elimination of single-use plastics; 50% emissions reduction; and more.
The Letter: A film that reminds us not to look away
When the Oscars were announced this year, "The Letter: A Message For Our Earth," which "stars" Pope Francis and five ecological activists, didn't make the cut. But you could make a strong case that the 80-minute documentary inspired by the papal encyclical Laudato Si' is the most spiritually and ecologically significant film released last year.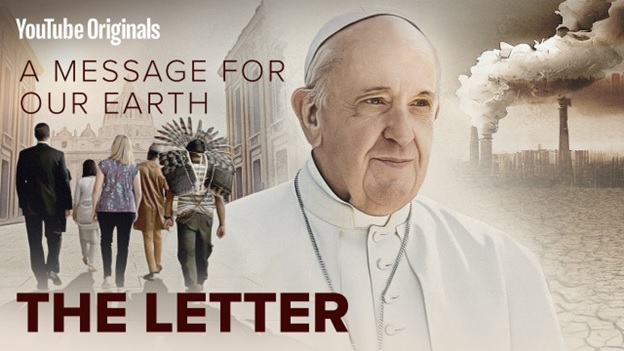 More than 8.4 million people have watched "The Letter" on YouTube. Check out our article about "The Letter," and read how it can inspire Catholic climate activists in your community! Register your community screening here.
And watch recordings from or Catholic Climate Covenant community screenings in April here, including discussions on themes, goals and logistics of hosting a screening, young adult discussions, and youth discussions. Thank you to all who joined!
Advocacy for our Common Home continues!
Our Encounter community was blessed to gather last Friday afternoon; if you were unable to attend, please review the notes and find the Zoom recording linked here.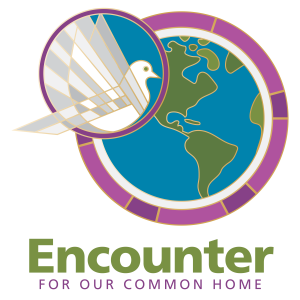 To recap, we:
Heard fantastic presentations on the Farm Bill and Environmental Protection Agency's proposed rules to lower greenhouse emissions

Discussed upcoming advocacy on the FOREST Act through legislative encounters

Talked through next steps for implementing the Inflation Reduction Act in our parishes, congregations, and dioceses.
This month, be on the lookout for action alerts supporting new regulations, legislative encounter opportunities, and more training on how to bring clean energy solutions to your Catholic community! We invite you to join the advocacy campaign and reach out to us with any questions or ideas.
On May 9, Franciscans For Earth, sponsored by the Franciscan Sisters of Our Lady of Perpetual Help, will continue its monthly Eco-Film & Speaker Series with the Oscar-winning documentary, "My Octopus Teacher." A special viewing and discussion of the film will take place online via Zoom. Register at www.fsolph.org/events/
On May 23, the Franciscan Sisters of Our Lady of Perpetual Help will offer a Laudato Si' Week Prayer Service via Zoom. Join in spirit on the eve of the eighth anniversary of Laudato Si', the encyclical by Pope Francis on the cry of the Earth and the cry of the poor. All are welcome to participate via Zoom. Register at www.fsolph.org/events/
PA IPL's 2023 Climate Advocacy Bike & Hike: Journey Towards a Cleaner Future begins this week! Roll or stroll with them if you can! Bike 100 miles, walk 50 miles, or simply engage with nature as much as you are able, and share your stories with other riders, leaders, your family, and friends. As we explore the diversity of landscape and life across Pennsylvania, our journeys will remind us of what we work so hard to protect. Register as a biker or hiker today!
The world needs new economic models that respect human dignity and protect creation, Pope Francis told an interfaith delegation from England. Responding to the cries of the Earth and its people also requires a determination "to overcome the throwaway culture of waste generated by present-day consumerism and by a globalized indifference that inhibits efforts to address these human and social problems in the light of the common good," he said April 20.
"We need, in a word, to acknowledge that the environmental and social crisis of our time are not two separate crises but one," the Pope said.
People who have difficulty walking or climbing stairs are more than three times more likely to experience unsanitary conditions after natural disasters, according to the U.S. Census Bureau's Household Pulse Survey. The Household Pulse Survey revealed dramatically worse outcomes for disabled people after natural disasters, including much higher levels of displacement, loss of electricity, unsanitary conditions, food and drinkable water shortages, isolation and vulnerability to crime.
Ahead of Earth Day on April 22, 31 faith-based organizations announced that they are ending financial investments in fossil fuels. The religious bodies divesting from coal, oil and gas companies represent Jewish traditions and Christian traditions, including 13 Catholic institutions, and hail from seven countries. Overall, the faith organizations manage more than $2 billion in total assets, according to organizers of the joint announcement. The divestment announcement was organized by the World Council of Churches, Laudato Si' Movement, Operation Noah, GreenFaith, Green Anglicans and the Jewish environmental group Dayenu.
To understand how Catholics are responding to water pollution in their communities, OSV News spoke with advocates and agencies in Philadelphia, St. Louis, and Flint, Michigan — all cities which have had or continue to experience clean water issues.
St. Anthony Parish in Sacramento was recognized in February by Interfaith Power & Light, which named the parish one of its 2023 "Cool Congregations" winners and recipient of the Renewable Role Model award. The parish has installed solar panels on the roof of the parish's Memorial Center, producing enough energy to cover the parish's electricity needs, and led the way for the Sacramento diocese to live out the message of Laudato Si'.
"This shows the big impact that can be made by a committed group of people at one congregation," Susan Stephenson, IPL executive director, told NCR's EarthBeat. "St. Anthony's Laudato Si committee served as a role model and driver for climate action across their whole diocese!"
Sisters Act!
More than 31% of Citigroup shareholders supported a resolution brought by Catholic congregations that called for a review of the global bank's financing policies around climate change and Indigenous rights after Citigroup pumped billions of dollars into oil pipeline companies in recent years.
The vote took place April 25 during Citigroup's annual general meeting. A similar resolution drew roughly the same support last year, when 33% of shareholders voted in its favor. While shareholder resolutions are legally non-binding, companies typically respond in some way to measures that garner more than 20% support, according to National Catholic Reporter.
The resolution was brought by the Sisters of St. Joseph of Peace; the Sisters of St. Dominic of Caldwell, New Jersey; the Sisters of St. Francis of Philadelphia; and United Church Funds, the institutional investment ministry of the United Church of Christ. It was supported by Investor Advocates for Social Justice, a coalition of predominantly Catholic congregations
In Response to the Cry of the Earth, one of the seven Laudato Si' Goals, the Missionaries of the Sacred Heart in Kiribati have mobilized young people in picking and planting mangroves seedlings, a plant that plays a vital role in marine habitat and coastal protection. To date, the youth have planted about 3,000 mangroves on the island in the Central Pacific Ocean, with a plan to plant more.
Interdiocesan Creation Care Network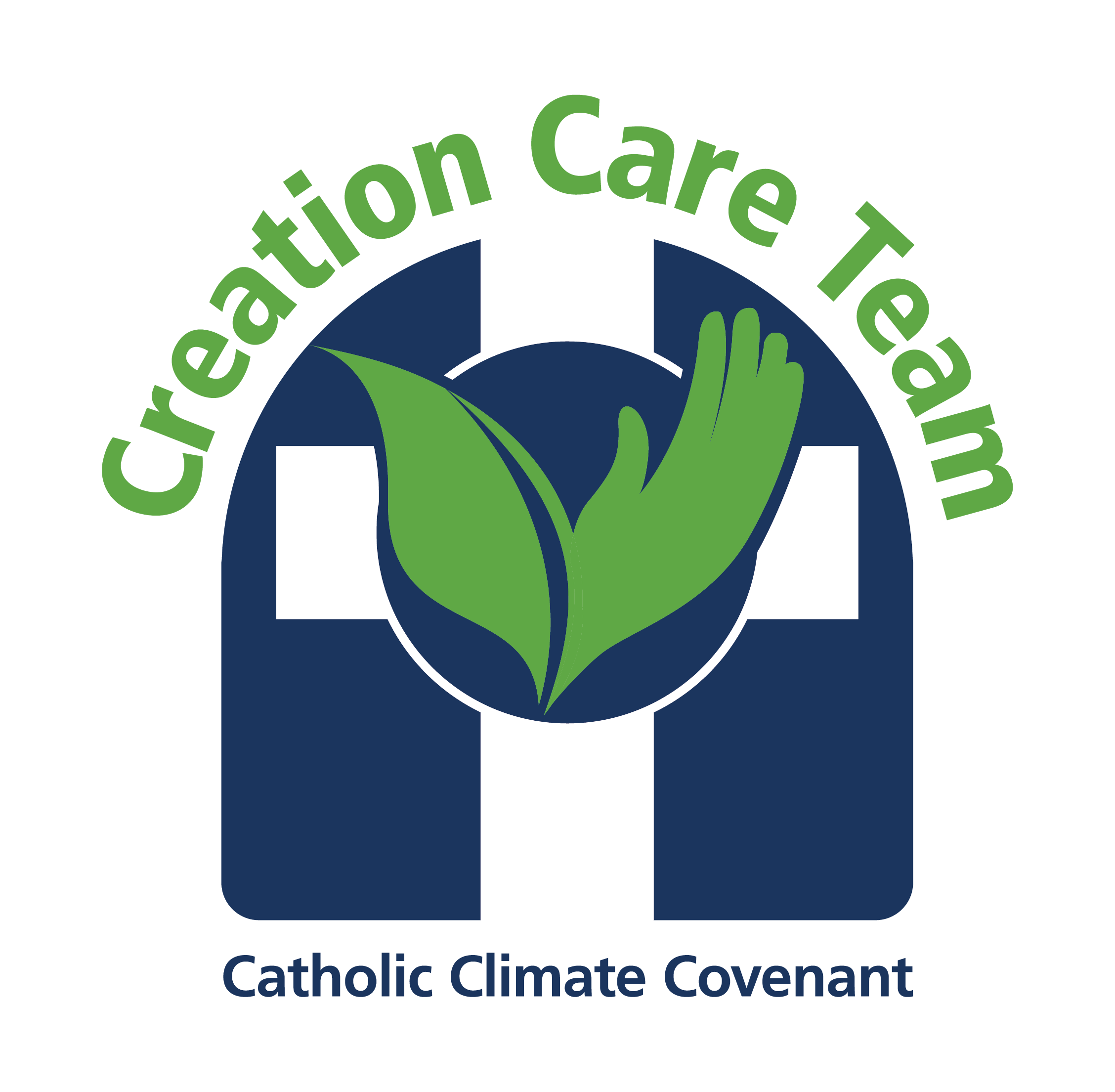 The Arlington Catholic Herald published a nice feature on the Care for Our Common Home Ministry at St. John Neumann Church in Reston, Virginia.
St. John Neumann is the first parish in the Arlington Diocese to enroll in the Vatican's Laudato Si Action Platform.
"The whole point of integral ecology is fostering relationships with others, building your prayer life and having a healthy relationship with the creation God has given us," said Janet Broderick, co-leader of the ministry.
"If all our parishioners mindfully consider the way that we live — what we buy, what we eat, what we throw away, how we spend our time — that would be our primary goal."
Amen! Well done, team!
Catholic Climate Covenant provides all its programs and resources free of charge. We rely on the generosity of our supporters to inspire and equip people and institutions to care for creation and care for the poor. Through our 19 national partners, we guide the U.S. Church's response to climate change by educating, giving public witness, and offering resources. Thank you for giving to care for creation and care for the poor.
Contact Us
Catholic Climate Covenant
1400 Quincy St. NE
Franciscan Monastery Attn: Catholic Climate Covenant
Washington, District of Columbia 20017
202-987-7581
info@catholicclimatecovenant.org