From the God's Plan(et) Calendar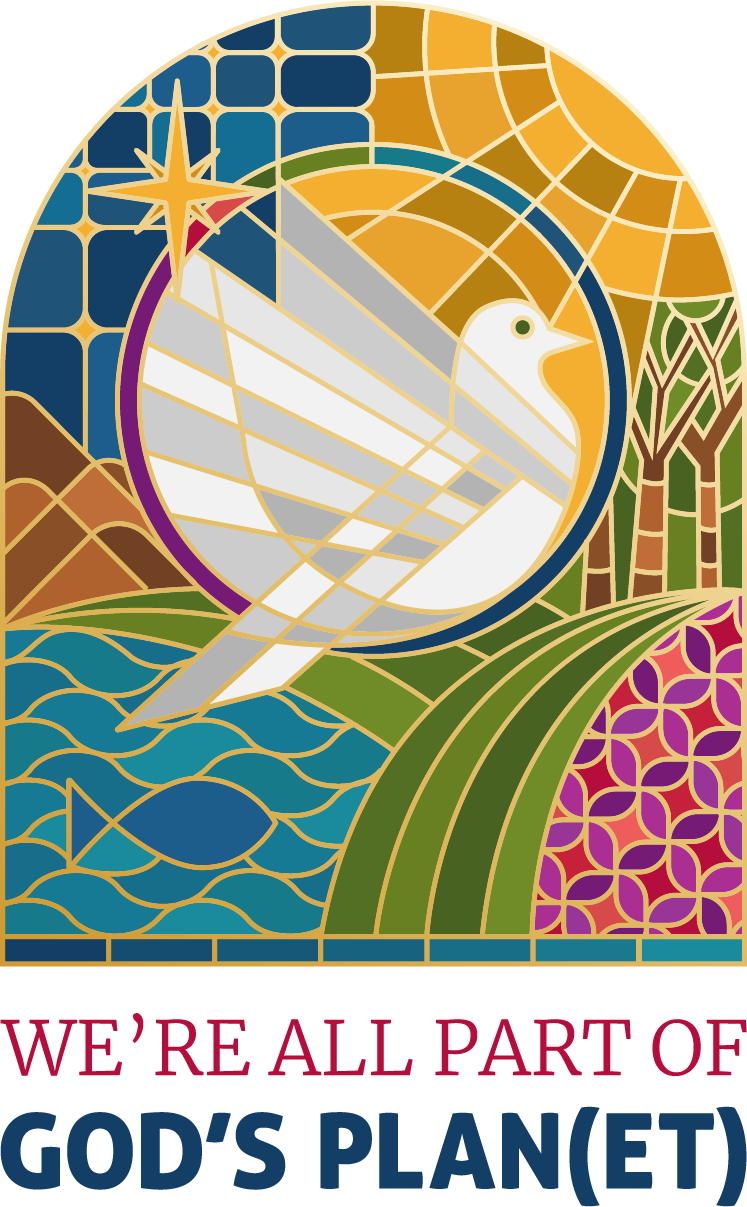 The God's Plan(et) website now has an Events Calendar with updates from Catholic Climate Covenant and our partners in parishes, youth groups, dioceses and creation care teams. Find information on teachings, engagement, outreach, programs, education, activities, and activism. And feel free to submit your own events to share with others.
Here are a few upcoming events:
St. Luke Catholic Church in McLean, Virginia, is continuing its webinar series on climate with a session on May 25 on "Reducing Energy Waste: The Quickest, Cheapest, and Most Effective Way to Care for Creation." Learn some of the practical and effective things you can do to minimize your own and your parish's energy footprint and corresponding energy expenses. Email address for RSVP: Care4Creation@SaintLukeMclean.org.
A Franciscans For Earth Eco-Series Prayer Service on May 10 at 7 p.m. will focus on The Way of Beauty (Stations of Creation) meditation, which is based on the Stations of the Cross. The Zoom prayer service is presented courtesy of the Franciscan Sisters of Our Lady of Perpetual Help as part of their ongoing ministry to Care for Creation. Register here.
And here are a few recordings of great recent events to check out!
Catholic Health Association has shared a recording of its Earth Day webinar on integral ecology presented by Dr. Cristina Vanin of St. Jerome's University. Watch a recording of "Integral Ecology – The Bond Between Justice and Caring for Creation" via this link.
The Catholic Information Center in Grand Rapids, Michigan has shared its presentation by our own Anna Robertson about how profound ecological conversion helps us to "discover God in all things." Watch "Rhythms of Nature, Rhythms of Faith" via this link.
Maryland Catholics help pass new climate change laws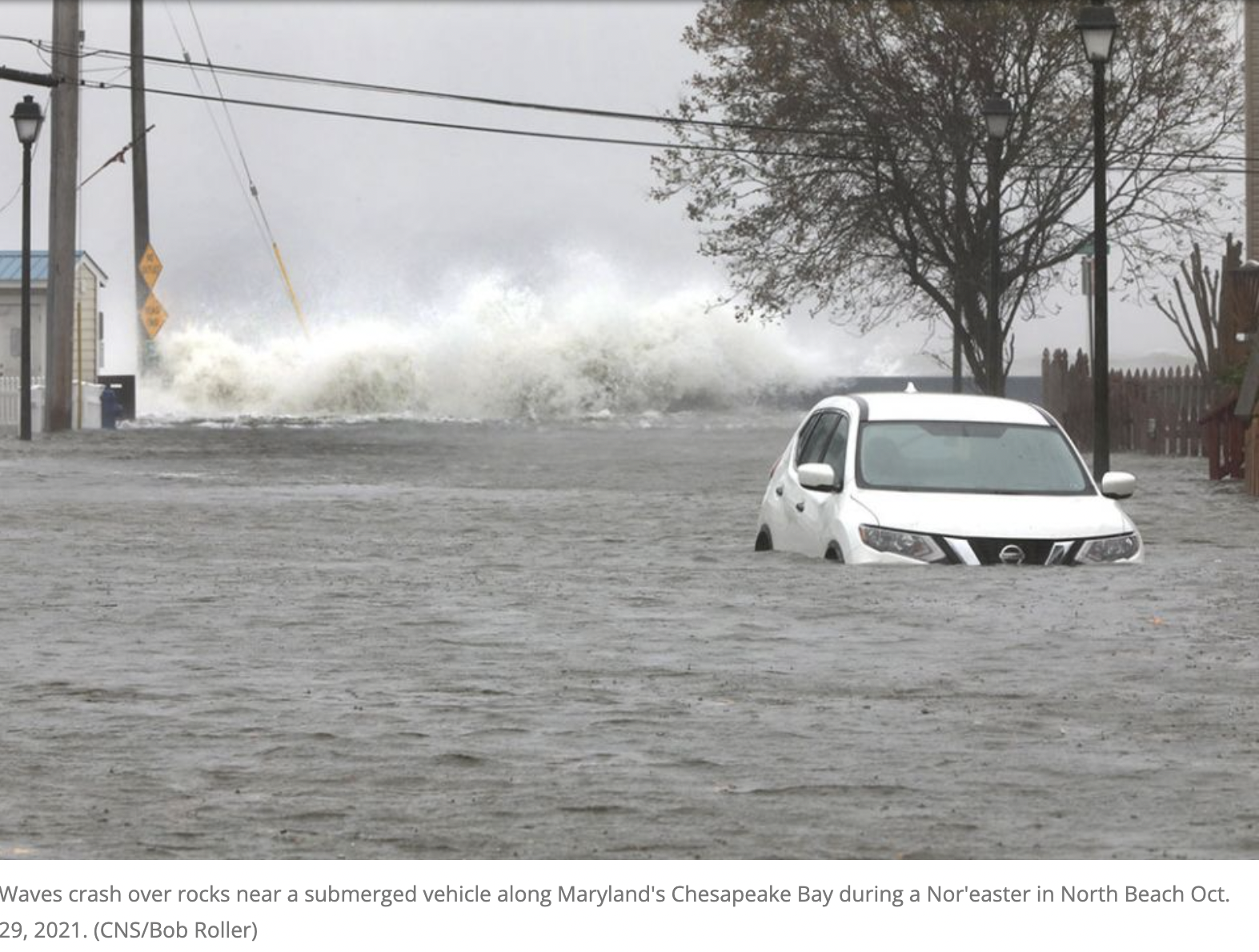 Lay Catholics and their bishops helped the Maryland legislature to pass "perhaps Maryland's most momentous legislative session on climate change in decades," according to National Catholic Reporter. The Climate Solutions Now Act calls on the state to slash its greenhouse gas emissions by 60% by 2031 and to reach net-zero emissions by 2045. Congratulations to Maryland Catholics for Our Common Home and the Maryland Catholic Conference, which made climate change one of its five priority issues and provided testimony in support of more than a dozen bills related to climate change and environmental issues. Great work all!
Marquette University pledges to stop investments in fossil fuels
Marquette University, a Jesuit school with a nearly $1 billion endowment, will bar investments in public securities whose primary business involves the exploration and extraction of coal, oil and gas. Marquette is also moving to "wind down" other investments in fossil fuel-related holdings. "By prohibiting direct investments in fossil fuels and following best practices in responsible investment, Marquette is heeding Pope Francis' call to 'reject a magical conception of the market, which would suggest that problems can be solved simply by an increase in the profits of companies or individuals,'" said Marquette president Michael Lovell. Marquette is the seventh U.S. Catholic university -- and fifth Jesuit college or university -- to announce plans to eliminate holdings in the fossil fuel sector from its endowments and investment portfolios, according to National Catholic Reporter.
Catholic bishop cheers White House restoration of environmental regulations
Archbishop Paul Coakley, chairman of the U.S. Conference of Catholic Bishops' Committee on Domestic Justice and Human Development, said provisions being restored under the National Environmental Policy Act will serve as "a vital guardrail against ecological and social harm."
The White House Council on Environmental Quality reinstated three provisions that require federal agencies to consider environmental impacts of infrastructure projects, including those associated with climate change. The restored regulations also will give local communities directly affected by such projects an opportunity for greater input in the approval process, according to National Catholic Reporter.
Philly Archbishop highlights Catholics' "duty" to protect the Earth
On Earth Day, Philadelphia Archbishop Nelson J. Perez reminded Catholics that "as beneficiaries of God's creation, we have a duty to protect the environment and its impact on humanity, especially the poor and vulnerable." Archbishop Perez also commended the work of EcoPhilly, an initiative launched to build a local network of creation care teams and called "on all people of good will to follow their example."
Jesuitical podcast interviews Catholic Climate youth leaders about talking to the Pope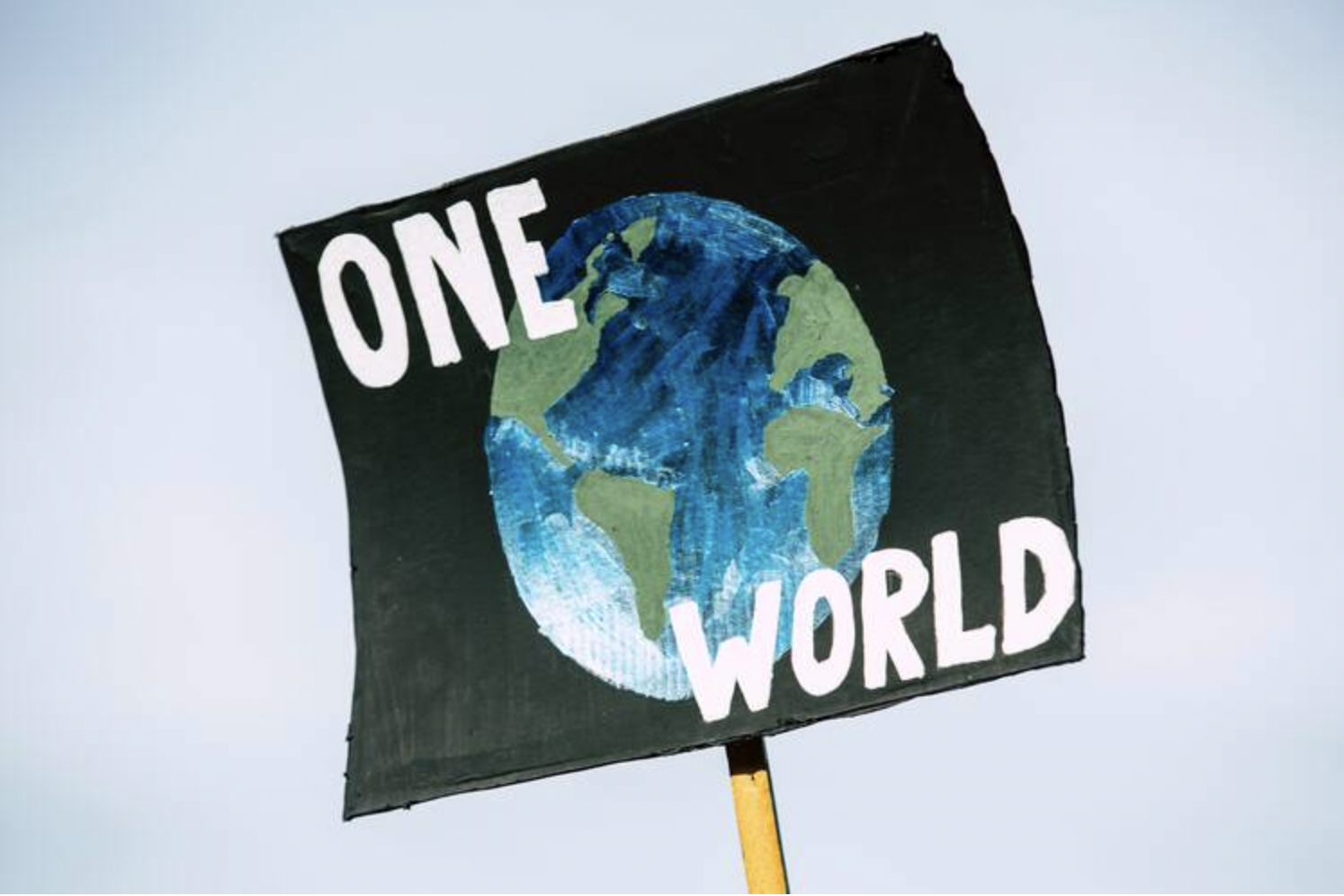 America magazine's Jesuitical podcast hosted Catholic Climate Covenant's social media manager, Emily Burke, and advocacy intern, Henry Glynn, for an interview about their recent conversation with Pope Francis. The excellent podcast asked our young climate activists what it was like to speak with the pope, how they hope to get more members of the U.S. church, including priests and bishops, to make the climate a priority and how they stay hopeful in their fight for the planet. Give it a listen!
Update on the Laudato Si Action Platform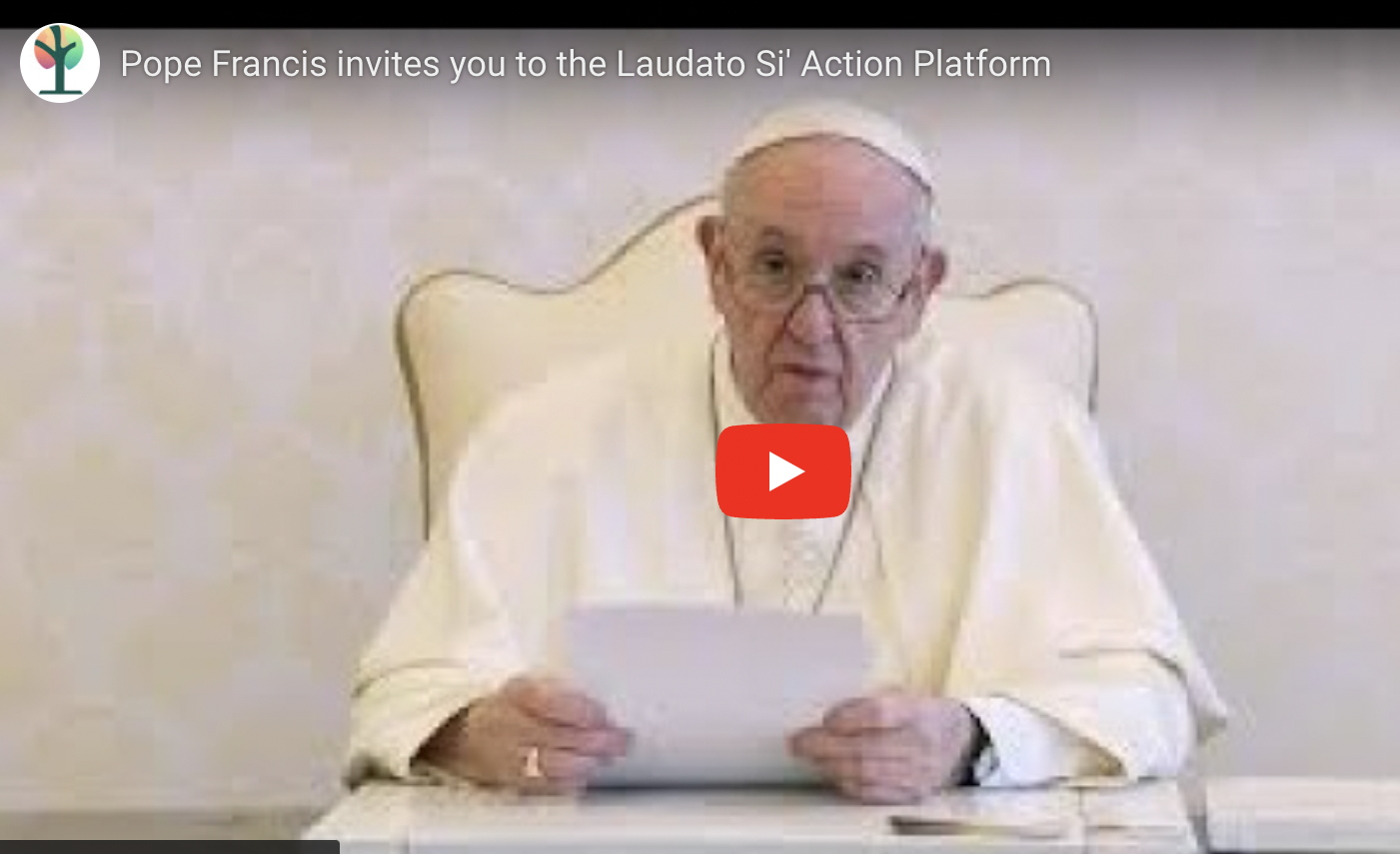 National Catholic Reporter has a valuable update on the Vatican's roll out of its Laudato Si Action Platform. As of March 31, 4,579 institutions and families had registered, according to statistics the dicastery shared with working groups. Forty-five percent of enrollees to date are from English-speaking countries, with more than a quarter from North America. Early enrollees in the U.S. include one of the nation's largest healthcare systems, more than 40 Catholic colleges and universities, as well as the archdioceses of Atlanta and Indianapolis, and the dioceses of Davenport, Iowa; Worcester, Massachusetts; and Arlington, Virginia. The archdioceses of Washington, D.C. and Chicago and the Diocese of San Diego are also expected to enroll.
Mother Nature News … coming to a front porch near you
Inspired by the concept of the Little Free Library — an initiative that promotes free public book exchanges — Anne Walzel plans to open a free newsstand in front of her home called "Mother Nature News." Walzel will use an upcycled newsstand purchased from Impact Racks, a store that specializes in refurbished news equipment, and fill it with materials from the Catholic Climate Covenant, Take Care of Texas and books about climate change. Kudos on the great idea!
Georgetown hosts conversation on Young Catholics and climate
Georgetown University's Initiative on Catholic Social Thought and Public Life hosted a conversation that included our own Anna Roberston, the director of youth and young adult mobilization at Catholic Climate Covenant, as well as Sharon Lavigne; Daniel DiLeo, a theologian who co-authored a study on U.S. Catholic bishops' comments on climate change; and Suzana Moreira, a theologian from Brazil who is part of Laudato Si' Movement. Watch the conversation here.
Vatican provides guidance on caring for climate refugees
In case you missed it, and very timely for now, the Migrants and Refugees Section and the Integral Ecology Sector of the Vatican's Dicastery for Promoting Integral Human Development produced a booklet last year entitled "Pastoral Orientations on Climate Displaced Persons," intended to guide the Church's response to the phenomenon of migration caused by the climate crisis. The booklet, accessible online, reminds us that the climate crisis is not an abstract future threat, but "has a very human face," explains the new challenges posed by the phenomena of climate disruption in many parts of the globe and suggests appropriate pastoral responses.
Sisters Act
Women religious are leading the way on the church's response to global climate change. "Sisters Act" is a new newsletter feature designed to highlight and honor their leadership.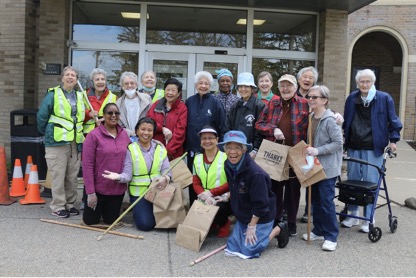 The Maryknoll Sisters celebrated Earth Day on April 22nd with the Earth Day Prayer from the Catholic Climate Covenant and held an Earth Day Clean Up the following day.

The Maryknoll Sisters have also joined with other Dominican Sisters Congregations to put money into the global climate fight, investing about $48 million into projects aimed at finding solutions to climate change with a focus on aiding marginalized communities disproportionately impacted by global warming. So far, investments have been made in Africa, India, Europe, the U.S., Britain and China.

How should young people live with the knowledge that the world they're inheriting is burning? That's the profound and pragmatic question Julie Gerwe, who served for two years as the ecological sustainability–focused AmeriCorps volunteer with the Sisters of Charity of Nazareth, asks in this powerful piece. Julie writes that she finds hope in the example of congregations of women religious committing themselves to reducing their carbon emissions to zero.

Global Sisters Report has an interesting article on the Nuns and Nones Land Justice Project, which helps religious communities think about ways to transition any un- or under-used land they own, in ways that protect and regenerate the land, repair racial harm, cultivate climate-resilient communities, and expand land access — all while caring for the needs of religious communities. Sarah Bradley, who leads the Land Justice Project's strategies and partnerships, said women religious "have a history of really taking a stand from a place of their spiritual formation and deep discernment."
"They have an embodied history of making countercultural choices, of taking risks for a cause, of loving the world into its more just future," Bradley added. To which we can only say, Amen!
News from parishes and dioceses…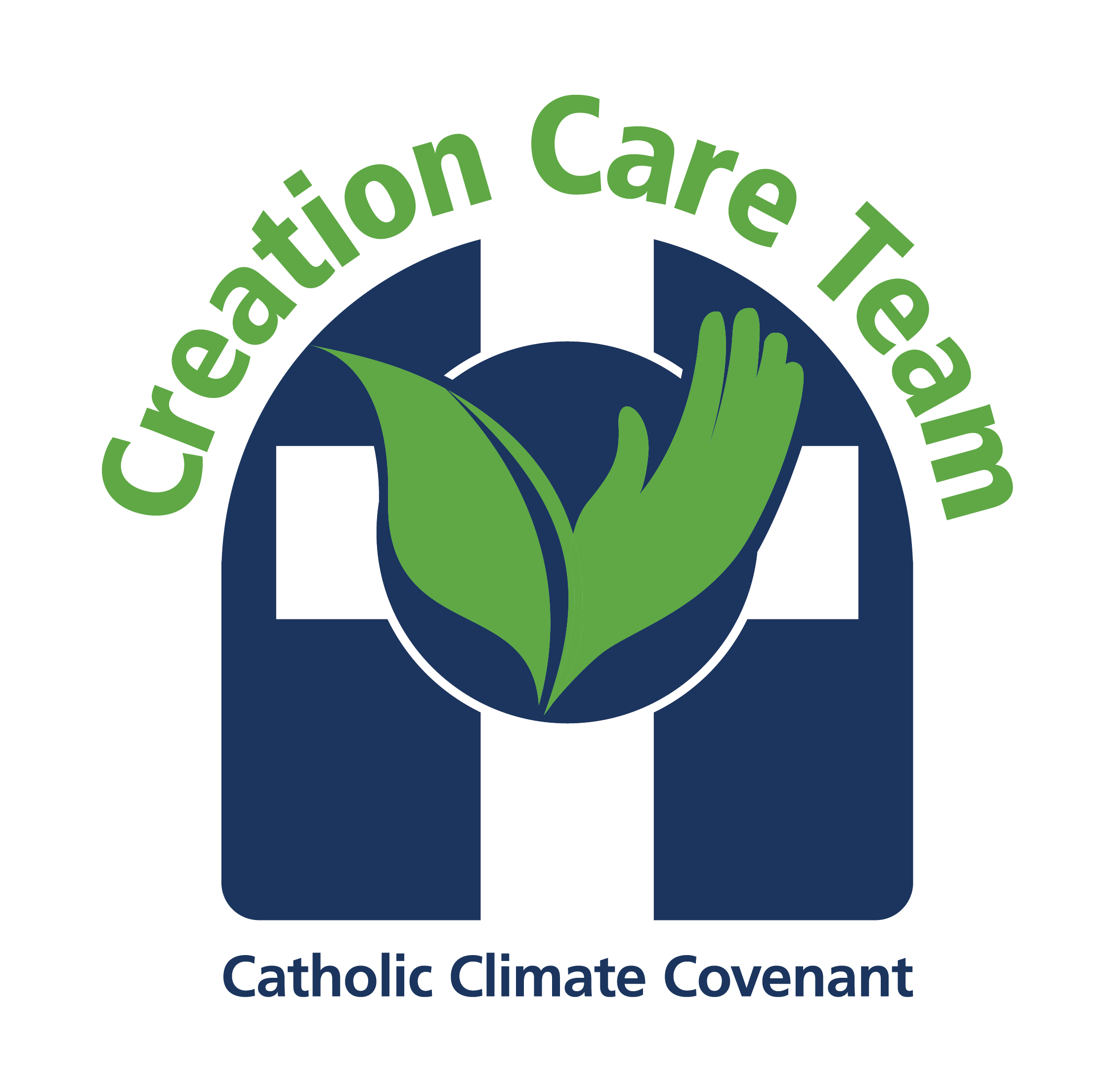 The Catholic Standard in Washington, D.C., covered Laudato Trees, an archdiocesan effort created by the Washington Archdiocesan Care for Creation Committee to make it easy for faith communities to plant trees at no cost to the congregation.
"We have the goal of spreading the message of Laudato Si' across the archdiocese and encouraging parishes to form green teams," said Phil Downey, a parishioner of the Cathedral of St. Matthew the Apostle in Washington and a volunteer with the Laudato Trees Team.
St. Joseph's Catholic Church in Norman, Oklahoma, collected old and broken crayons and dried out markers, sending them to be recycled instead of filling up landfills. Parishioners also participated in the Great American Clean-up, cleaning a mile stretch of a street in the community.
The Creation Care Team at Blessed Sacrament in Charleston, West Virginia is featuring water quality throughout April and May, with bulletin articles on Water in Liturgy, Water in Laudato Si', and Water quality in West Virginia. These will be followed by a field trip to the headquarters of a local organization that has done a remarkable job in "resurrecting" a nasty stream into a beautiful kayaking/canoeing stream. The parish is also going solar, with panels in the process of installation.
Good Shepherd Church in Port Matilda, Pennsylvania, donated the tote bags made from plastic bags to homeless people sheltered at their church and held a sale of the array of items they make, donating their proceeds to the homeless shelter. Church leaders also held a postcard advocacy effort to encourage their federal representative to take action on climate change legislation.