Dear Friend,

This month, since we are in such extraordinary times, I recorded a video message to you, our faithful supporters. After you watch, pleas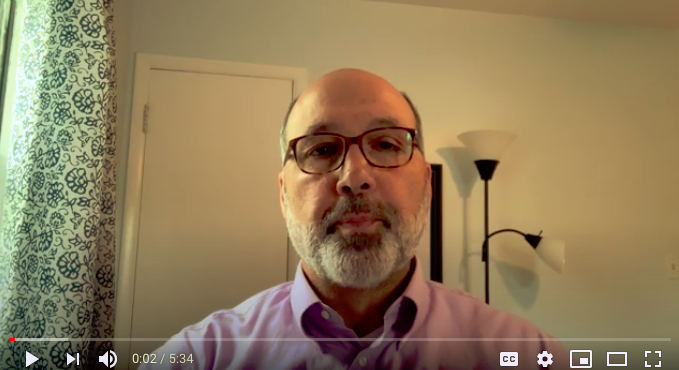 e return to this newsletter as it is packed with information including an invitation for you to join us and the Vatican's Dicastery for the Promotion of Integral Human Development in celebrating the 5th anniversary of Laudato Si'! I also encourage you to share your thoughts and reflections, poetry, and pictures in our Hope for Creation webpage. Finally, you may want to check out our annual report for 2019, one of the most exciting and productive years in our 14 years!
In Gratitude,
Dan
Dan Misleh
Founding Executive Director
Catholic Climate Covenant


Celebrate Laudato Si' Week
Pope Francis invites the global Catholic community to commemorate the 5th anniversary of Laudato Si' during Laudato Si' Week (May 16-24). During that week we will reflect, pray, and take action for a more sustainable future. To help you prepare for Laudato Si' week, the Vatican's Dicastery for Promoting Integral Human Development and our partner, the Global Catholic Climate Movement, launched a Laudato Si' Week website with information, resources, and activities. We are especially invited to participate in a Day of Prayer (May 24th at noon local time).
The Covenant also has an informative new Laudato Si' Week webpage with useful links, information, and resources to assist your participation in Laudato Si' Week and to pledge action. Be sure to check out the links to the USCCB's Laudato Si' resources (including updated study guides, new prayer cards, and bulletin inserts,) as well as the Covenant's Laudato Si' virtual activities to help you participate from home on your own, with your family, or from a distance with your group, parish or community.
You are encouraged to submit your Laudato Si' activity or program in the Catholic Climate Project's events webpage.
Catholics Leading the Way
Hope for Creation
The Coronavirus pandemic has upended life and created much uncertainty. Yet Catholics are finding creative ways to lift up our love of the Creator and hope for creation. The Hope for Creation webpage is a forum for you to submit prayers, meditations, stories, essays, statement
s, reflections, art, poems, songs, photos, videos, etc. and have your submissions exhibited here. With your permission, we will post some of them on social media this spring and summer between Laudato Si'' Week and the Season of Creation (Sept. 1st-October 4th). Students are especially encouraged to participate! Please share the Hope for Creation initiative with friends, school, or parish.
MATS Statement Related to Healthy Air
On May 4th, the Covenant responded to the Trump administration's revised Mercury and Air Toxics Standards (MATS) and expressed profound disappointment in the Environmental Protection Agency's (EPA) weakening of MATS. The statement lifted the troubling fact that:

"As our nation confronts COVID-19, a respiratory illness that also disproportionately affects our nation's most poor and vulnerable, the EPA's decision is ill-timed, as it places even more people living in areas with high levels of air pollution at risk. EPA's new standards are a profound dereliction of own mission to protect human health and environment."
Recording of "Commemorate Earth Day and Laudato Si': A Virtual Celebration" Webinar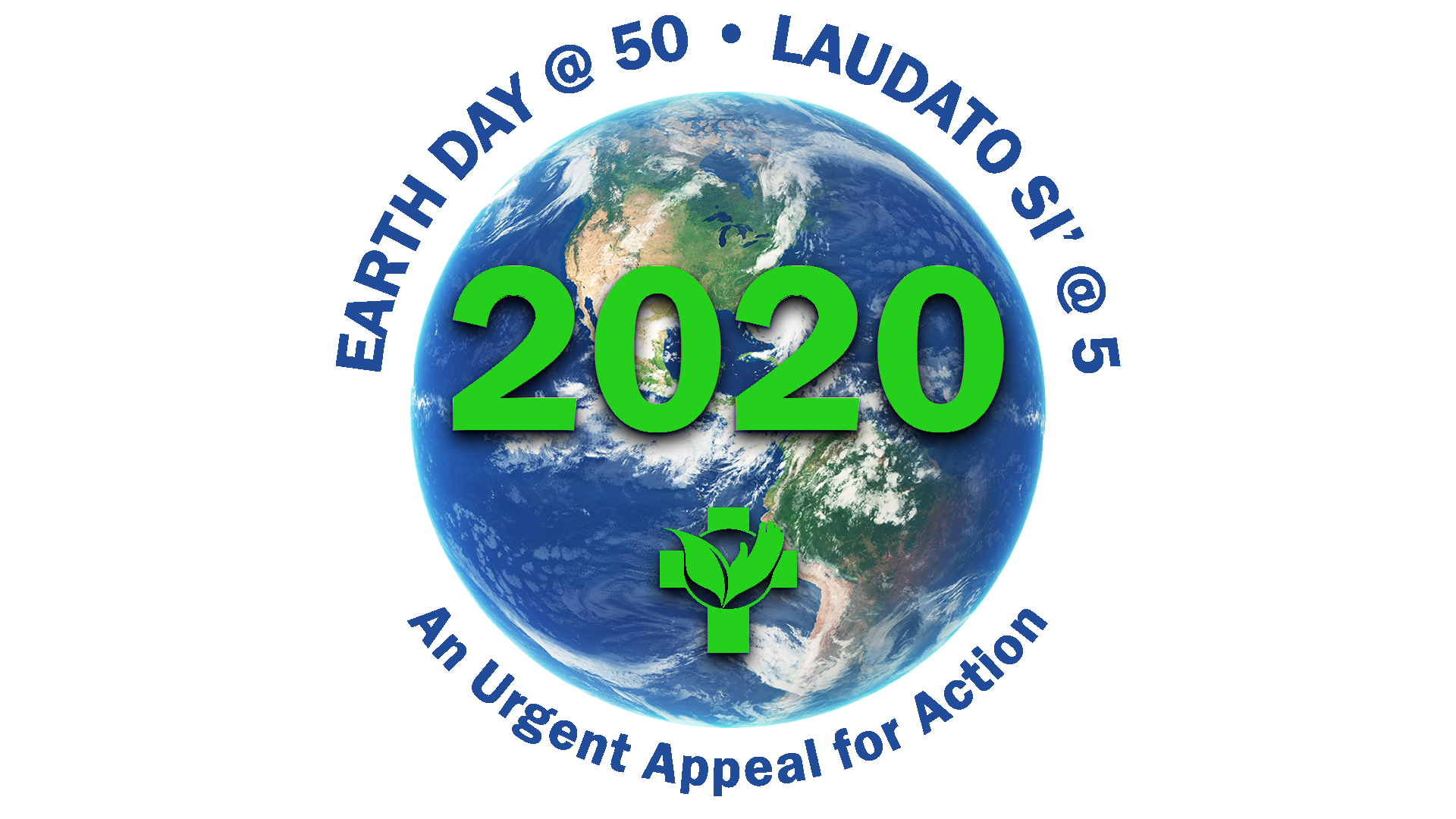 The April 29th webinar featured the REVISED 2020 Earth Day educational program, "Earth Day at 50/Laudato Si' at 5: An Urgent Appeal for Action," which is still available for download. The webinar demonstrated how the revised program could be used virtually by individuals and/or by small online groups. You can watch the webinar here. You also have access to the PowerPoint for use with your community.
Faithful Action on Climate Change
Earth Day 2020
Catholics marked the 50th anniversary of Earth Day with prayer services, webinars, and a variety of online activities. Though many planned events were cancelled or postponed due to stay-at-home orders, the Catholic community continues to lift care for creation. Pope Francis delivered an Earth Day message during his General Audience saying, "We have sinned against the earth, against our neighbors, and ultimately against the Creator," and called us to "ecological conversion" to support concerted action on the national and local levels.
The Covenant co-sponsored an inspiring webinar, "Catholic-Buddhist Dialogue: Solidarity and Engagement on Climate Change" commemorating Earth Day. You can watch it here.
Our partners also found ways to celebrate Earth Day:
Luke Henkel, chair of St. James Cathedral's Care for Creation Team in Seattle, wrote an excellent overview of how Catholics need to respond during an Earth Day in the midst of the coronavirus crisis.
Mercy Earth Challenge
To commemorate the 5th anniversary of Laudato Si', Covenant partner, the Sisters of Mercy of the Americas, launched an exciting year-long.
Launched on the 50th anniversary of Earth Day—April 22, 2020—the Mercy Earth Challenge invites individuals throughout the Mercy Family and beyond into a year-long series of personal, communal, and systemic actions. Find out more: Mercy Earth Challenge.
Catholic Agencies Sign Climate Compact
On the 50th Anniversary of Earth Day, April 22, 2020, InterAction and 80+ Member NGOs, including Covenant partner, Catholic Relief Services (CRS), and Jesuit Refugee Services USA (JRS) launched the NGO Climate Compact to pledge concerted, unified, and urgent action to address climate change. Read more about Catholic participation in the Climate Compact here.
Creation at the Crossroads: Young Adult Faith Sharing on Pope Francis' Laudato Si'
Catholic Young Adults are invited to gather in small groups to support and inspire each other to take action on behalf of our common home. Online sessions will explore Pope Francis' encyclical, Laudato Si'. For more information, and to register, go here. The discussions are hosted by Renew International. Catholic Climate Covenant helped Renew International to shape Renew: Creation at the Crossroads when it was published shortly after Laudato Si'. It is an excellent program to better understand Church teaching on creation care.
Yale Forum on Religion and Ecology News
On May 4th, The Yale Forum on Religion and Ecology announced a new website and a new partnership with the United Nations Environment Program's (UNEP) Faith for Earth initiative. Laudato Si' figures prominently on the new website.
Climate and Covid-19
If you are looking for resources that set the context for work on climate change and Covid-19, be sure to read these articles from Georgetown University's Berkley Center for Religion, Peace and World Affairs, and in particular Religion and the COVID-19 Pandemic: Environmental Health and the Yale Forum's founders, Mary Evelyn Tucker's and John Grim's response, "The Crisis of Planetary Health: Reflections from the World Religions".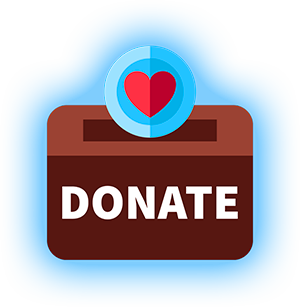 Catholic Climate Covenant provides all its programs and resources free of charge. We rely on the generosity of our supporters to inspire and equip people and institutions to care for creation and care for the poor. Through our 19 national partners, we guide the U.S. Church's response to climate change by educating, giving public witness, and offering resources. Thank you for giving to care for creation and care for the poor.
Contact Us
Catholic Climate Covenant
415 Michigan Ave NE
Suite 260
Washington, District of Columbia 20017
(202) 756-5545
info@catholicclimatecovenant.org