Filipino Catholic Bishops call for divestment from fossil fuels

The bishops of the Philippines have urged the church to refuse donations with ties to fossil fuels and extractive industries in what National Catholic Reporter calls "one of the strongest declarations on climate change to date from the Catholic Church."
"The cries of the earth and the poor have only grown louder in recent years due to the economic, environmental, and social losses and damages inflicted by both crises" of climate change and the COVID-19 pandemic, "which were created from exploitative human activities," said the Catholic Bishops' Conference of the Philippines. Home to nearly 110 million people, the Philippines is at risk to climate-related storms, rising sea levels and ocean acidification. The capital of Manila is one of the fastest-sinking cities in the world.
Pope Francis: Throwing plastic into the sea is 'criminal'
Pope Francis called throwing plastic in the sea "criminal," adding that "it kills biodiversity, it kills the Earth, it kills everything." The papal rebuke echoed remarks Francis made last July, when he urged all people to "take care of the health of the sea: no plastic in the sea!" According to the United Nations, more than 8 million tons of plastic are discarded into the ocean each year.
Watch: Solving global challenges by building communities
The Holy Cross Institute at St. Edward's University in Austin, Texas, hosted a webinar with Kyle Ballarta, CEO and founder of Falkon Ventures and a sustainable finance coordinator for Pope Francis' Economy of Francesco that produced economic proposals for the Holy See. Kyle spoke about building communities to solve big problems and shared his experiences working with the Vatican's Dicastery for Promoting Integral Human Development on a number of initiatives such as the Laudato Si Challenge and Humanity 2.0.
News from Catholic Energies:
Catholic Energies, a solar development service of Catholic Climate Covenant, has lots of news to report.
They are developing projects in Illinois, including at the University of St. Francis in Joliet, the National Shrine of Our Lady of the Snows campus in Belleville, Marian Catholic High School in Chicago Heights, multiple parish properties across the Catholic Diocese of Joliet and Loyola University in Chicago.

Catholic Energies will start construction soon for the provincial headquarters of the Salesians of Don Bosco and their Marian Shrine campus in New York.

Catholic Energies will soon complete its tenth project in the Diocese of Richmond with installations at their Pastoral Center, Sacred Heart school, and St. Pius X Church. Three parish and school projects were also completed for the Catholic Diocese of Arlington, Virginia.

In Texas, Catholic Energies completed projects at the Motherhouse for the Sisters of the Holy Spirit and Mary Immaculate and their center for youth-in-crisis. Catholic Energies also completed the ground array for the Sisters of the Presentation in New York, who created a charming video of their installation.
Job Alert!
Earth Ministry/Washington Interfaith Power & Light in Washington state is seeking an executive director. Find out more about the job opportunity: https://earthministry.org/earth-ministry-waipl-executive-director-job-announcement/
Get moving for climate advocacy!
Pennsylvania Interfaith Power & Light, a nonprofit focused on organizing faith communities on climate change issues, is holding a month-long "Climate Advocacy Bike & Hike." Launching on May 1 and continuing through the month, the adventure includes a biking trek of 100 miles or hiking 50 miles through Central Pennsylvania. To learn more, contact PIPL: outreach@paipl.org
News from our Interdiocesan Creation Care Network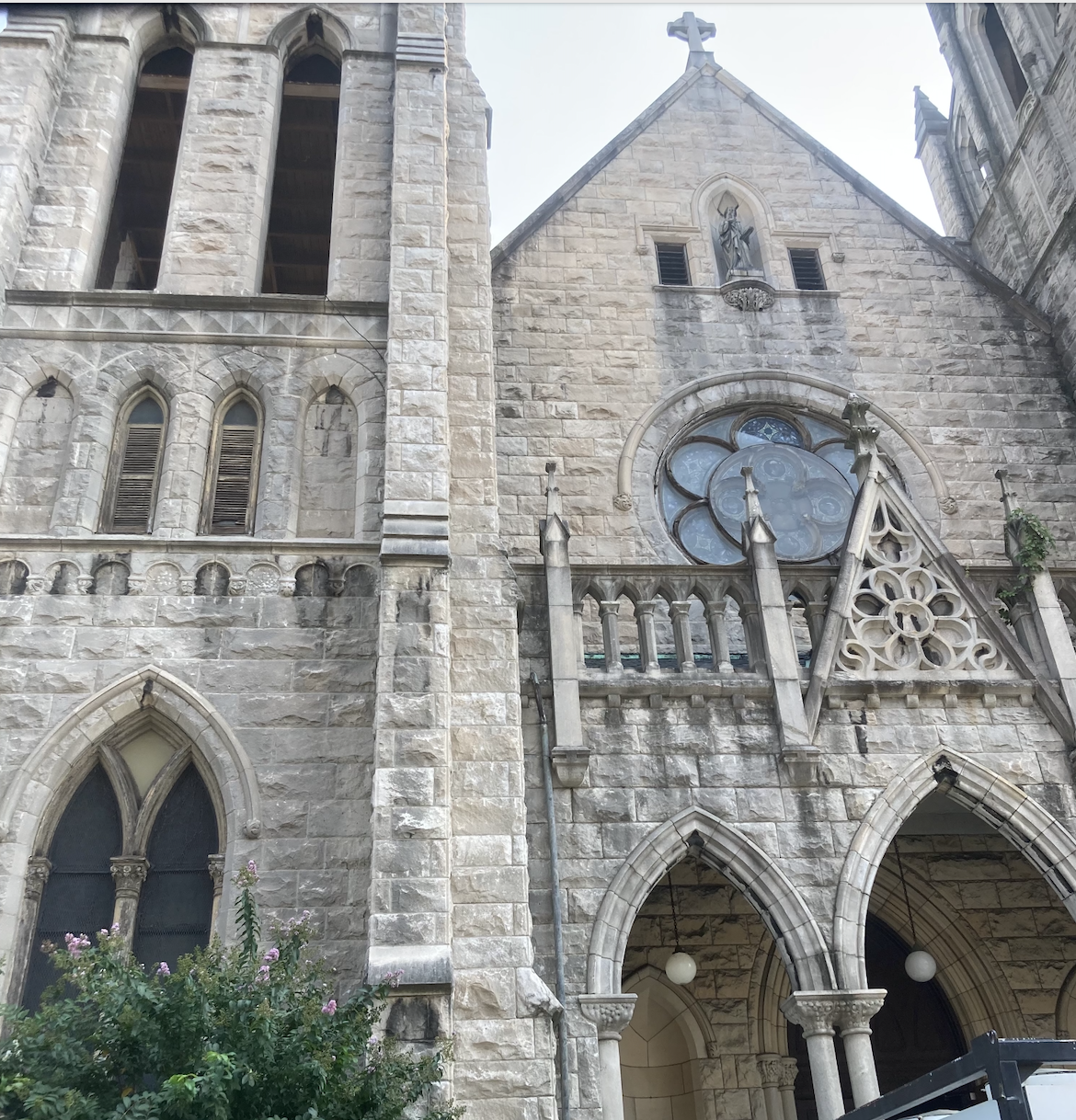 The Care for Creation team in the Archdiocese of Saint Paul and Minneapolis is collaborating with the Sustainable Communities Partnership at the University of Saint Thomas, asking students to help write and conduct a climate anxiety survey, in an effort to learn more about how young people feel as they work to care for creation.
The Archdiocese of Atlanta is sending copies of its Laudato Si' Action Plan to all churches and schools, and Archbishop Gregory Hartmayer has praised the work of the activists behind the plan and pledged financial and staff resources for the Atlanta Laudato Si' Initiative.
Twelve parishes and schools are enrolling in the Laudato Si Initiative this year, bringing the total to 36 parishes who pledge to reduce energy use by 25%, water use by 25% and landfill waste by 50%.
In the Diocese of Syracuse, seven parishes have started Creation Care teams with more to follow, and organizers are planning to hold multiple Blessings of the Seeds ceremonies throughout the diocese on Arbor Day.
In the Archdiocese of Philadelphia, an advertising blitz will share an Earth Day web page with Catholic K-12 schools. The page contains resources for students, parish religious education programs and families. They are also planning their first young adult event in coordination with the archdiocesan office of youth and young adult ministry. 
The Arlington Diocese, Virginia hosted Anthony Granado, vice president of government relations at Catholic Charities USA to discuss how the climate crisis is affecting the poor. Diocesan staff will host their annual conference on Saturday March 12, with our own Dan Misleh as the keynote speaker following the 5pm ET Mass, to be celebrated by Bishop Michael F. Burbidge.
Five parishes in the Arlington Diocese are hosting webinars pertinent to Caring for Creation. See here for the recording of the opening webinar, "Why Catholics Care for Creation." It sets the theological tone and explains how our Catholic teaching is integral to our duty to care for the created world. Five webinars offering practical advice will be offered throughout the spring of 2022. Details and RSVPs here.
The Immaculate Heart of Mary Creation Care Ministry in High Point, North Carolina, is collecting plastic lids and caps from food containers, household items, and health/beauty products for the Lids2Benches Project, which will recycle the plastic into park benches for communities in Winston-Salem. For the Lenten season CCM is encouraging parishioners to participate in Greener Lent, with days of abstinence from meat.
The Diocese of San Diego is working with Bishop Robert W. McElroy to hire a full-time Director for the Creation Care Ministry. Bishop McElroy has also endorsed the creation care team's climate action plan, which offers certificates for advocacy and action by individuals, parishes and civic communities.
The Archdiocese of Chicago is accompanying more than 30 parishes in their Laudato Si Action Plan enrollment process, and created a related committee to provide parishes resources, skills and experiences that will deepen the Christology in the implementation of parish LSAP teams, lift up the creation narrative in the Catholic liturgy, foster a spiritual and ecological conversion and integrate the teachings of Laudato Si' into the Eucharistic Revival.
Archdioceses of Washington and Baltimore
Parishes in the Archdiocese of Washington are taking part in a program hosted by the National Wildlife Federation called "Sacred Grounds Maryland," which focuses on planting native species of perennials to reduce runoff, improve water quality in the local watershed and provide habitat for pollinators. Plants will be provided by a Chesapeake Bay Trust National grant from the Wildlife Federation and other sources. 
In a separate program, the Archdiocese of Washington's Care of Creation Committee plans to plant trees church properties this spring and fall, creatively calling their effort "Laudato Trees." 
Maryland Catholics for Our Common Home, a lay-led group spanning the Archdiocese of Washington, Archdiocese of Baltimore, and Catholic parishes in Maryland in the Diocese of Wilmington, mounted a campaign to support environmental legislation in the Maryland legislature that is responsive to the teaching in Laudato Si'. 
On March 9, Maryland Catholic Conference will hold a virtual town hall headlined by Washington Cardinal Wilton Gregory, titled "Care for Our Common Home: Environmental Responsibility in Maryland."  The event will include panel conversations with members of the state legislature and experts to educate Maryland Catholics on the Church's stands on environmental issues.
On March 12, the Archdiocese of Boston, Diocese of Worcester and Boston Catholic Climate Movement will hold a webinar to introduce the Laudato Si' Action Platform to Massachusetts Catholics. "God's Plan(et): Heal our Common Home and Respond to the Cry of the Poor," will be held March 12 from 11-12:30. For details and to register: https://tinyurl.com/Home-3-12-22.
In the Archdiocese of St. Louis, Washington University is installing Air Quality monitors in 14 urban churches, including five Catholic parishes. And twenty members of Our Lady of Sorrows parish participated in Just Faith's "Sacred Air and Energy" program, which explores the impact of the climate crisis and equips people of faith to respond. https://justfaith.org/sacred-air-climate-and-energy/