ACTION OF THE MONTH
Register for this Summer's virtual conference
The 2023 Laudato Si' and the U.S. Catholic Church is almost here! Register free today if you haven't already.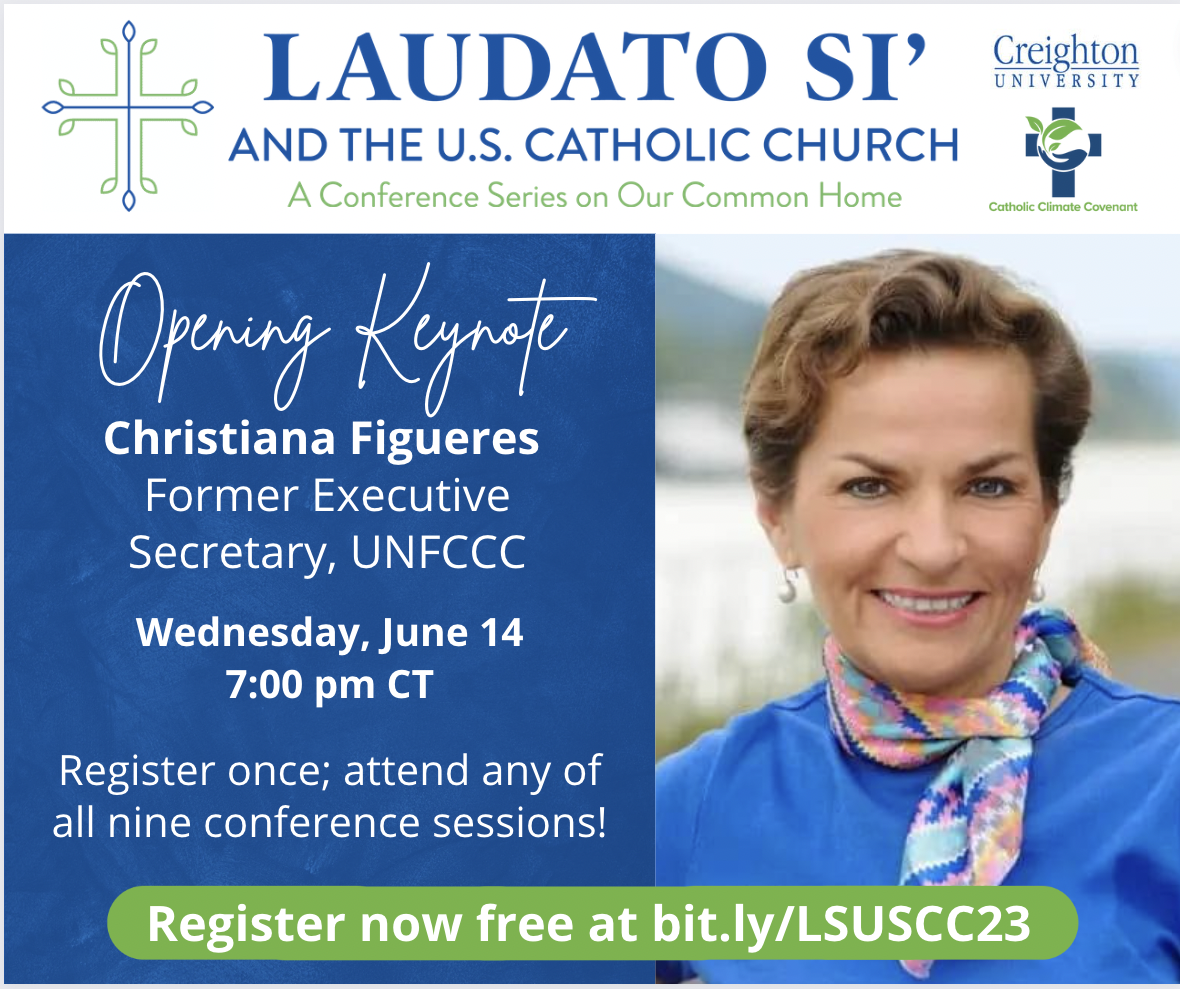 The conference opens next Wednesday, June 14 at 8 pm Eastern with a keynote address from Ms. Christiana Figueres, former Executive Secretary of the United Nations Framework Convention on Climate Change (UNFCCC) who brokered the Paris Agreement.
The biennial conference series co-sponsored by Creighton University and Catholic Climate Covenant. Eight virtual, 90-minute sessions will be held about once a week between June 14-July 25, with an awards ceremony honoring Catholic environmental champions to follow on July 27.
Can't attend all the sessions? No worries! You can register now for free, and you will receive a link for access to all the sessions -- you choose which sessions to attend. If you miss any sessions a recording will be sent to you.

Here is the full schedule of the LSUS Conference, which this year aims to provide practical guidance and trainings on each of Laudato Si' Action Platform's seven goals. Each session will focus on one of the goals and feature scholars who describe the theological underpinnings of the goal, followed by practitioners who discuss their work to achieve the goal, and a moderated Q&A. The sessions will be in English with available Spanish interpretation.
Please plan to join us!
Check out our new ecology curriculum for young adults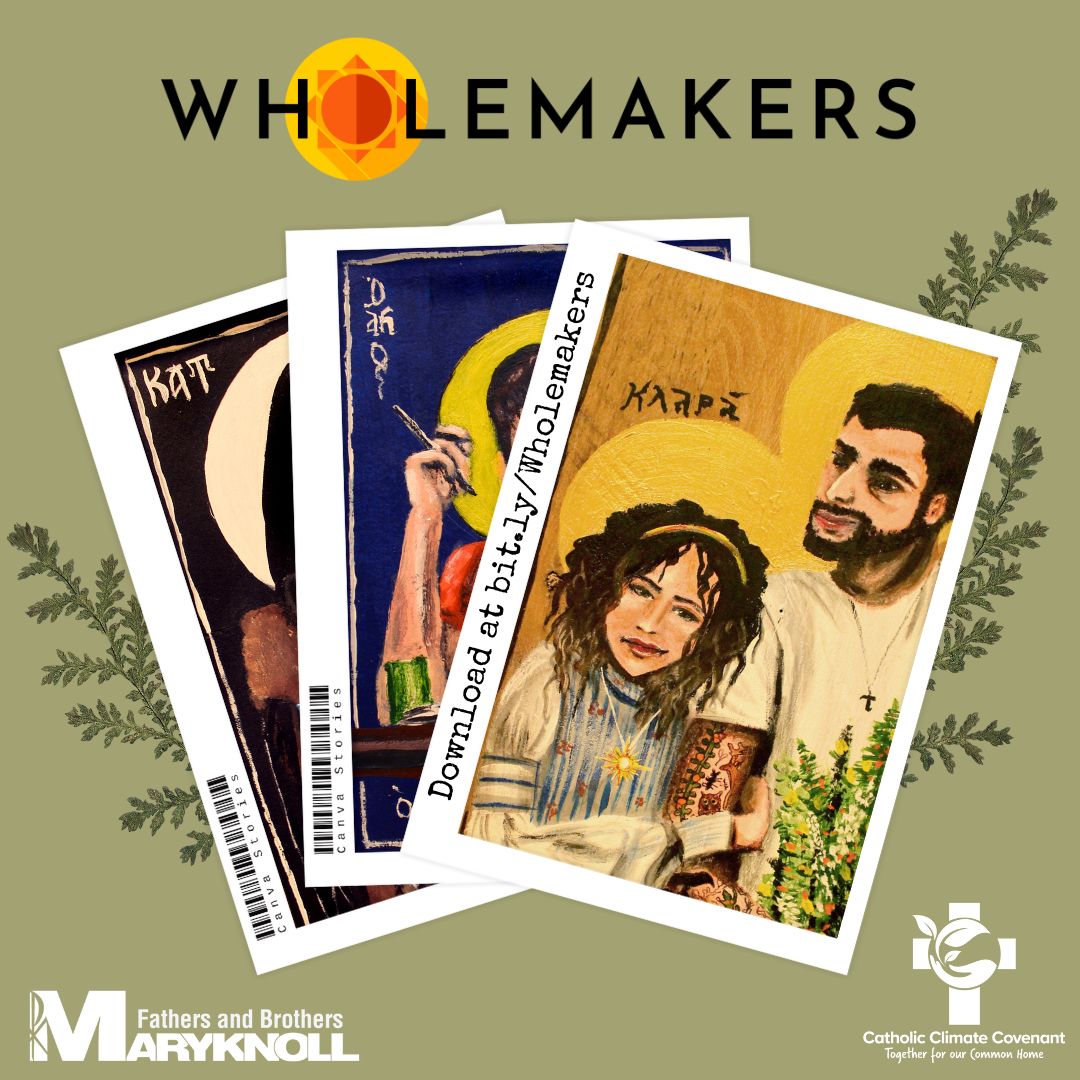 We are pleased to share that Wholemakers, our new ecology curriculum for young adults, is now available for free download and use.
Wholemakers is a 10-session curriculum on integral ecology for use in young adult ministry. Created by and for young adults, it weaves together climate science with insights from Catholic tradition, and can be used in high schools, college campuses, and small groups.
It was created and vetted by a consortium of young adults, theologians, and experts from Catholic Climate Covenant, Maryknoll, and the USCCB among other institutions. It was piloted and refined in 13 communities including the University of Notre Dame, the St. Paul-Minneapolis Archdiocese Care for Creation Team, and the Academy of Our Lady High School in Los Angeles.
Joining Encounter, our national campaign for climate solutions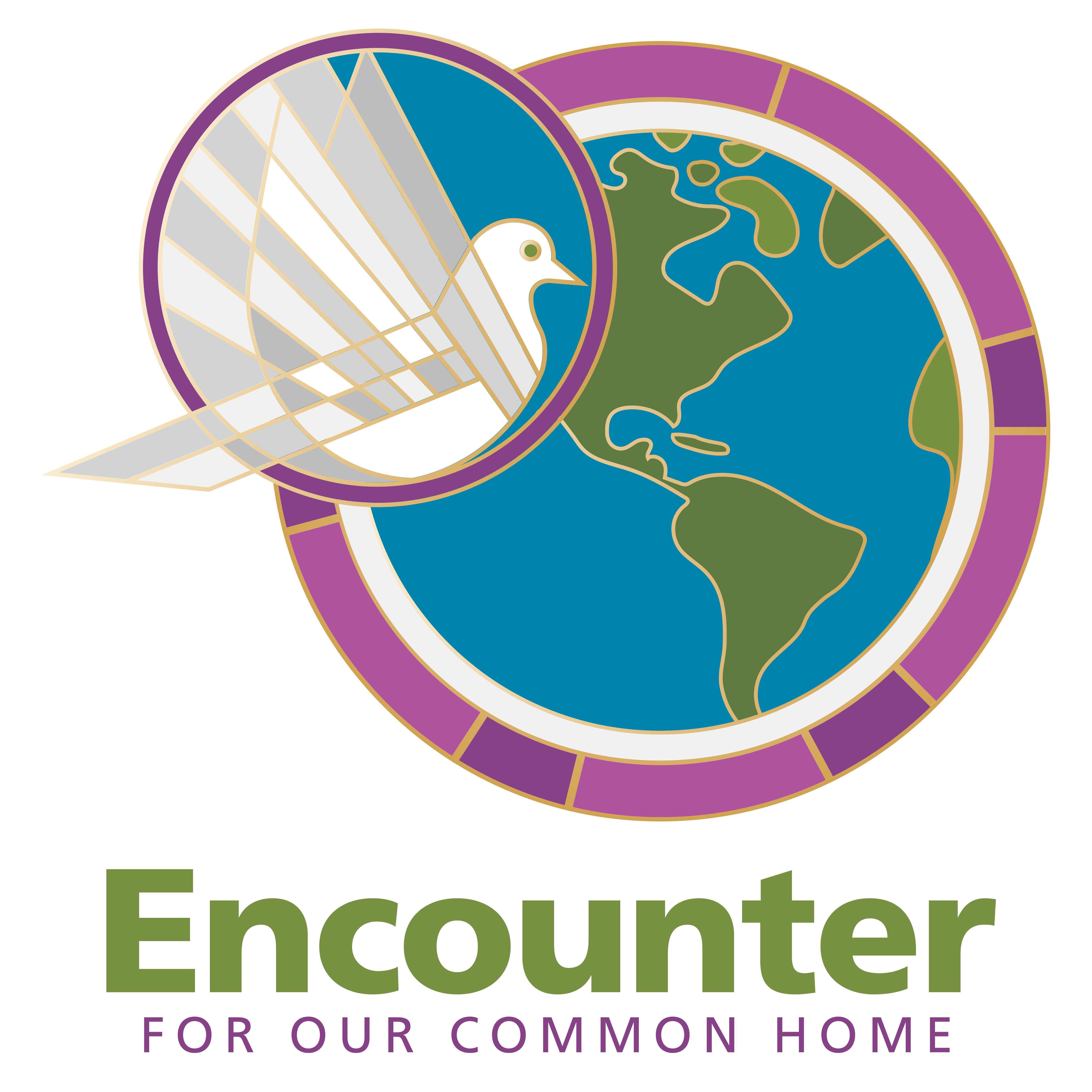 Encounter for Our Common Home is an ongoing national campaign that brings together Catholics across the country to urge our U.S. Senators to enact authentic solutions to the climate crisis. These virtual and in-person encounters with our Senators come from the foundation of our Catholic faith and in accordance with the Laudato Si' Action Platform.
We are a coalition of U.S. Catholic groups working together for our Common Home. Join Catholic Climate Covenant and our U.S. Catholic partners for this national campaign for climate solutions. This is an advocacy effort in concert with the Vatican's Laudato Si' Action Platform (LSAP) activities in the United States.
Thank you for contributing to our Spring fundraising campaign!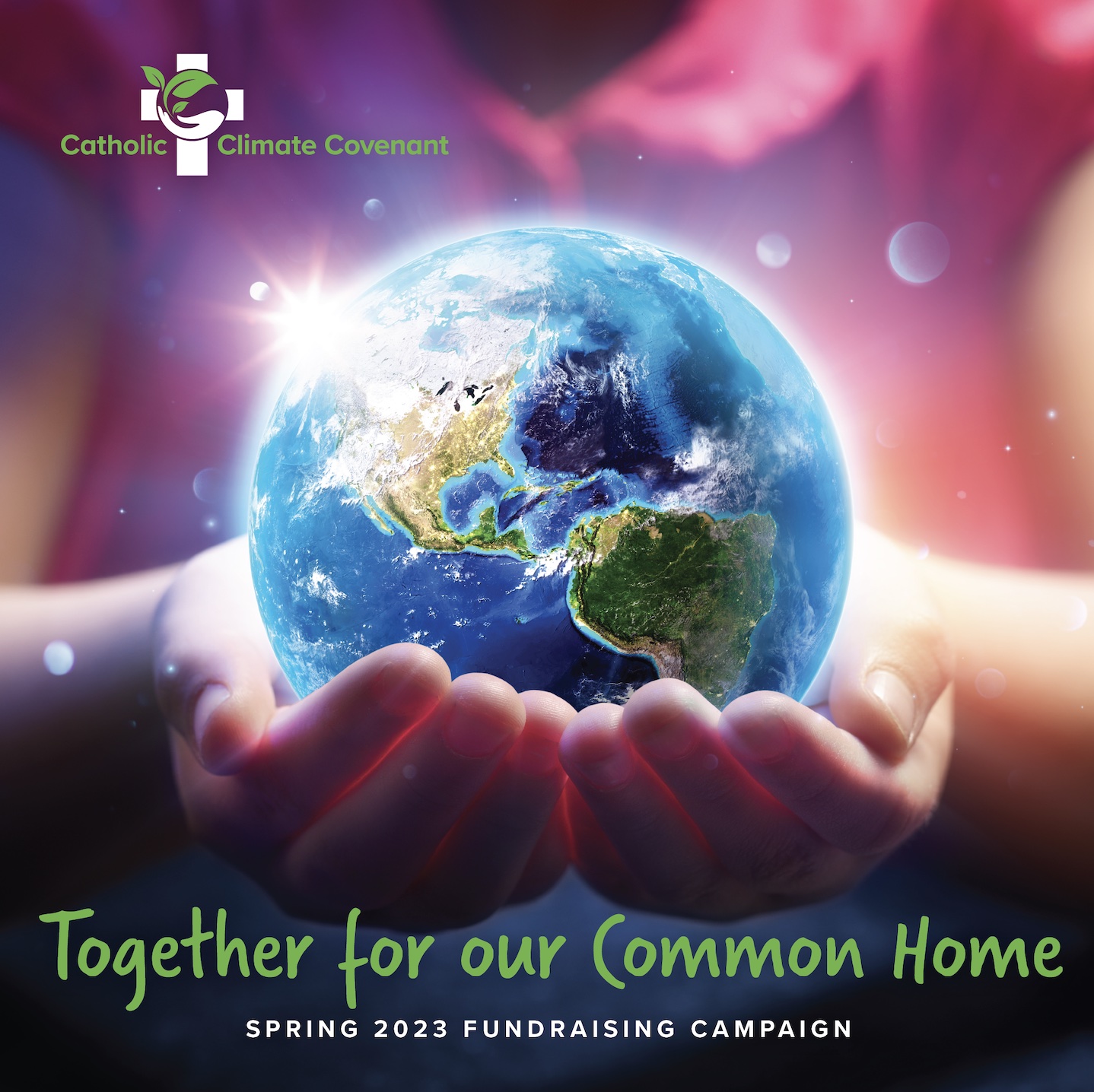 Thank you to everyone who contributed to our spring fundraising campaign, "Together For Our Common Home." With your contribution, Catholic Climate Covenant will shepherd and grow key creation care programs to lift the U.S. Catholic ecological voice, champion Church leadership, advocate for climate solutions and educate and organize intergenerational faith-driven audiences. Thanks for your generous support! In order to meet our goal, we will leave the campaign open for a few more weeks. Please give what you can. Any amount will help!
Catholic Climate Covenant in the news:
Has Biden kept his climate-related promises?
Has President Joe Biden kept his campaign promises to protect and preserve Our Common Home? That's the question asked by The Tablet, a publication out of the Brooklyn Diocese. Jose Aguto, our executive director, was among the Catholic leaders providing answers.
Jose noted that the Biden administration has elevated environmental justice into mainstream awareness and enacted the Inflation Reduction Act, "the first ever significant national federal climate legislation."
But Jose added that he would like to see the administration offer more leadership internationally, especially in supporting developing nations with climate resilience. You can read the whole article via this link.
More Americans are turning to eco-spirituality, but not activism
The Washington Post reports on a wave of nature-focused spirituality that's changing traditional religious denominations and practices. But while the climate crisis is feeding some of the interest in nature-based spirituality, not everyone is drawn to environmental activism.
The Post piece quotes Dan Misleh, our founder, who said he thinks that renewed spiritual interest in nature doesn't necessarily translate into action in support of specific policies or changed behaviors.
"What I do see is there are more and more people concerned about climate change because more and more people are experiencing it. Now they're asking tougher questions: What does the science say? How does my faith inform my understanding of my place in the universe?" Dan said.