Dear Friend,
My smart watch urges me to "Breathe" several times per day. I'm ashamed to admit that despite the well-documented benefits (psychological and physical) of just taking a minute to close your eyes and focus on slow, steady breaths, I often dismiss the prompt and continue plugging away at work. But our webinar (see below) in June reminds us all about the importance of taking time to center ourselves, focus on our breath, and to simply talk to God throughout our day.
"My morning prayer should be enough," I say to myself. But I know that's not true. When I don't ignore prayer-prompts on my watch, those brief minutes of re-focusing bring me back in touch with myself, my work, and with God.
The word "unprecedented" is heard by each of us every day. It could refer to our politics, the pandemic, or even climate change. For people of faith, taking time to "breathe/pray," throughout the day, especially in these unprecedented times, should be obvious. I'll commit to not ignore these useful prompts and I hope you will either join me or share how you are managing through these difficult days. Email us your ideas at our Hope for Creation page.
Gratitude,
Dan
Dan Misleh
Founding Executive Director
Catholic Climate Covenant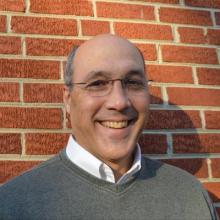 Catholics Leading the Way
Feast of St. Francis Program Coming Soon!
Each year the Covenant produces a 90-minute educational program for the Feast of St. Francis (Oct. 4th.) This year's theme is "The Healing Power of Love in Action: Creation Care in a Time of Pandemic and Political Partisanship". The program will explore how St. Francis' Canticle of the Creatures speaks profoundly to the issues we face today, and help your community live out our call of love in action.

The program will be available in early August, but you can pre-register and we will email you the program as soon as it is published. Though produced for the Feast of St. Francis, the program may be used whenever it best fits with your community's schedule.
Covenant's and Partners' Work Featured in USCCB's Laudato Si' Overview
The U.S. Conference of Catholic Bishops has posted a comprehensive overview of the work of the Catholic community in responding to Pope Francis' encyclical, Laudato Si': On Care for Our Common Home. Included in this report are a number of Covenant-sponsored efforts as well as the efforts from many of the Covenant's partners. Read it here.
Covenant's July Webinar:
On Monday, June 29th, Catholic Climate Covenant hosted "Breathing in a Time of Crises", our monthly webinar that responded to how we are living in a time of multiple crises, each one calling us to take urgent action. We are being called to confront racism, a global pandemic, climate change, and the plight of detained immigrants.
Sr. Joan Brown, OSF, executive director of New Mexico Interfaith Power and Light, explored how these multiple crises are connected and how the words, "I can't breathe" connect to our faith. She lifted up the haunting words of George Floyd and helped weave the multiple "I can't breathe" moments of immigrants, Covid-19 patients, wildfires, pollution….and the life-giving breath of Pentecost.
Sr. Kathleen Kaelin, OSU, faculty at the Passionist Earth and Spirit Center, explored how the tools of meditation and compassion drawn from our faith tradition guide us in responding appropriately and in constructive ways, so that all beings in our common home may flourish. She offered a short guided meditation focused on breathing.
To view a recording of the webinar go here: Breathing in a Time of Crises
Five Themes from Laudato Si' Highlighted in the News
The National Catholic Reporter on June 12th published Laudato Si' five years out: five themes from a scholarly review of its impact, a commentary written by Jason King, who is a professor of theology at St. Vincent College in Latrobe, Pennsylvania, and editor of the Journal of Moral Theology. He highlighted five central themes in the Journal of Moral Theology's collection of articles from the first Laudato Si' conference at Creighton University, which were curated and edited by Dan DiLeo, an assistant professor at Creighton, and a consultant with the Covenant. The themes to look for are:
1. There is still resistance: "The director of the Nebraska State Climate Office, Martha Shulski, bemoans the fact that, even though climate change is an accepted reality for scientists, it is "a 'debated' political issue."
2. Work is being done in society: "In contrast to the inaction of the federal government, (USCCB's Meghan) Goodwin notes how local activists are addressing climate change."
3. Work is being done in the church: "The Catholic Energies program from Catholic Climate Covenant identifies, implements and pays for renewable and efficient energy projects for Catholic organizations."
4. Work comes from many corners of the church: "This collection of essays reflects several of those corners: Biviano is an academic. Siemen is a civil attorney and a Dominican sister. Hendrickson is a college administrator and a Jesuit. Martha Shulski works for the state government, and Meghan Goodwin lobbies the federal government."
5. Environmental care is part of the Gospel: "Laudato Si' is bound up with "the Church's commitments to protect human life and dignity, exercise a preferential option for the poor and vulnerable, and promote the common good."
Faith Climate Leaders Speak Out on Racial Injustice
Across America, individuals and communities are wrestling with issues of systemic racism, reporter Brian Roewe wrote in NCR's Earth Beat, a collection of thoughts on the subject from faith leaders.

From Covenant's executive director Dan Misleh: "When we work for care for creation, we appeal to a wholistic and expansive definition," he wrote. "It is about caring for this beautiful planet and its ecosystems that sustain all life. We believe that this is a moral responsibility, not simply a nice thing to do because God called us to be co-creators and to ensure that all are afforded clean and healthy air and that the future of our children is secure. George Floyd's cry 'I can't breathe' should never be heard again: neither because of racists actions nor because of unhealthy air, water and land."

Read more thoughts from other leaders here: EarthBeat Weekly: Faith climate leaders speak out on racial injustice
Hope for Creation
We are extending the Hope for Creation initiative through the Laudato Si' Year. We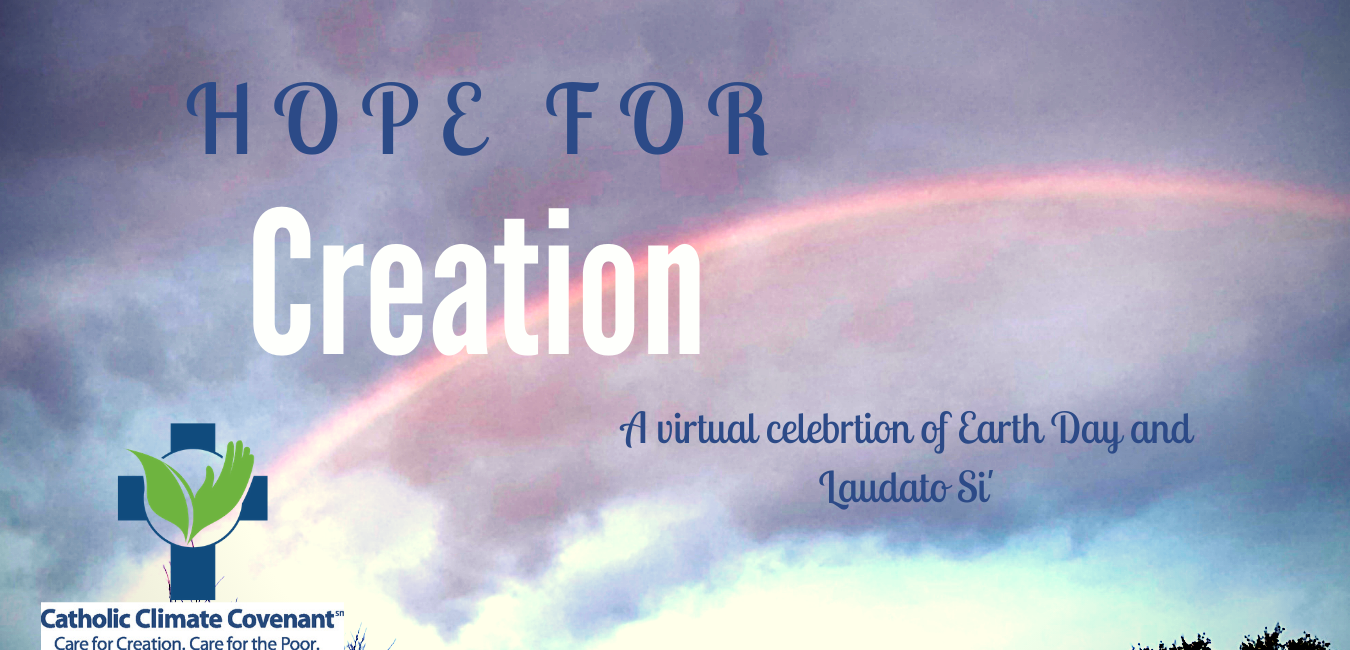 invite you and members of your CCT and parish, school and religious community to submit prayers, meditations, stories, essays, statements, reflections, art, poems, songs, photos, videos, etc. that lift up your love and hope for God's creation! Student submissions are especially welcome! Check out the submitted work here.
Faithful Action on Climate Change
Vatican Releases Document on Integral Ecology
The Vatican released a document on June 18th that offers a guide to Catholics, and all Christians, regarding our relationship with God's Creation.
"Entitled 'Journeying for the care of the common home', the document coincides with the fifth anniversary of Pope Francis' encyclical Laudato Sí, which was signed on 24 May 2015 and published on 18 June of that same year," wrote Isabella Piro in Vatican News.
From the article: "The text was written prior to the Covid-19 pandemic, but it highlights the main message of Laudato sí: Everything is connected; each particular crisis forms part of a single, complex socio-environmental crisis that requires a true ecological conversion."
U.S. Dominican Sisters Commit $46M in Climate Solutions Funds
On the fifth anniversary of the publication of Laudato Si', U.S. congregations of Dominican Sisters announced the launching of a strategic investment initiative to address climate change, especially its effects on marginalized communities who are disproportionately impacted by global warming. The Sisters committed $46,650,000 to the initiative, seeding the Climate Solutions Funds that have attracted more than $130,000,000 in capital investments.
Leaders of 16 congregations of Dominican Sisters, representing nearly 3,500 Catholic Sisters from Washington to New York and Texas to Michigan, are participating in this collaborative initiative in partnership with the Chicago office of Graystone Consulting Group, a women-led institutional consulting practice which is part of Morgan Stanley.
For more coverage: https://www.ncronline.org/news/earthbeat/dominican-sisters-commit-46-million-seed-new-climate-solutions-funds
San Diego Diocese Young Adult Webinar
On July 9 from 6-7 p.m. Pacific time, the San Diego Diocese's Office for Life, Peace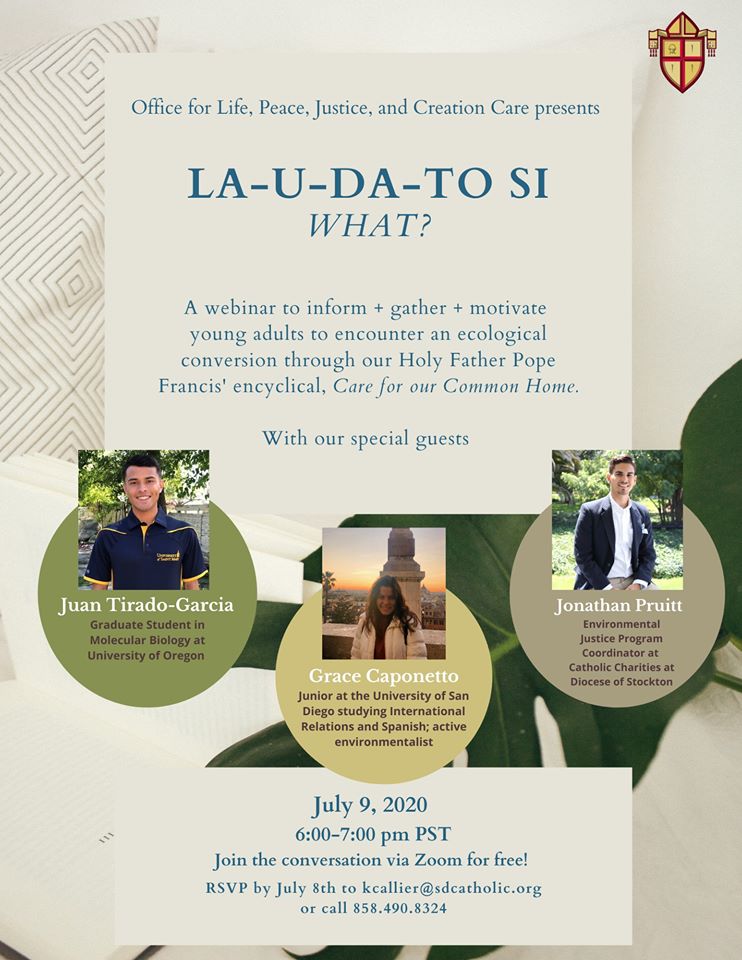 , Justice, and Creation Care will present: "LA-U-DA-TO SI WHAT?", a webinar to inform, gather and motivate young adults to encounter an ecological conversion through our Holy Father, Pope Francis' encyclical, Care for our Common Home.
Special guests will include Juan Tirado-Garcia, a graduate student at the University of Oregon, Grace Caponetto, an environmentalist and student at the University of San Diego, and Jonathan Pruitt, the environmental justice program coordinator for Catholic Charities, Diocese of Stockton.
For more information and to register (Make sure to Register by July 8!): https://www.sdcatholic.org/wp-content/uploads/life-peace-and-justice/events/La-u-da-to-Si-What.pdf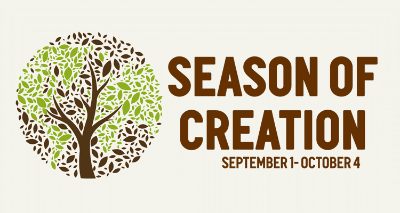 Season of Creation and World Day of Prayer September 1st
The Season of Creation begins on World Day of Prayer for Creation, on September 1st, and ends on the Feast of St. Francis, on October 4th. It is an annual celebration of prayer and action to protect creation. The theme for this year is, "Jubilee for the Earth". You can download the celebration guide here.
Recording of Laudato Si' Revolution Webinar
Our friends at the Laudato Si' Revolution Campaign of the Order of Friars Minor, recently hosted the webinar, "Climate Crisis and Ecological Conversion," a conversation about how the climate crisis challenges humanity to a radical transformation: spiritual, moral, social, economic, and political. View a recording of the webinar to hear about the impacts of the climate crisis on the vulnerable communities, and what is being done in response: https://www.youtube.com/watch?v=zQuEqv2rBJ0&feature=emb_logo
The Laudato Si' Revolution is a global campaign whose aim is to encourage and promote integral ecological conversion, i.e. environmental, economic and social ecology. Learn more: https://www.laudatosirevolution.org/initiative/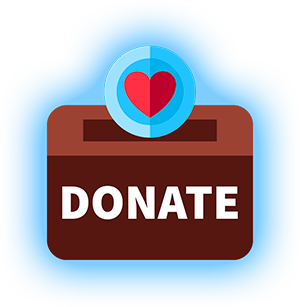 Catholic Climate Covenant provides all its programs and resources free of charge. We rely on the generosity of our supporters to inspire and equip people and institutions to care for creation and care for the poor. Through our 19 national partners, we guide the U.S. Church's response to climate change by educating, giving public witness, and offering resources. Thank you for giving to care for creation and care for the poor.
Contact Us
Catholic Climate Covenant
415 Michigan Ave NE
Suite 260
Washington, District of Columbia 20017
(202) 756-5545
info@catholicclimatecovenant.org