Christians deliver climate-related Christmas card to Senator Manchin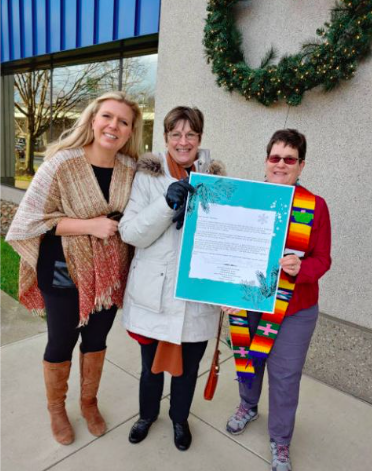 West Virginia faith leaders delivered a Christmas card to Senator Joe Manchin, asking him to reconsider his opposition to Build Back Better, which includes unprecedented investments toward combating climate change. Donna Becher, a member of the creation care team at Blessed Sacrament Catholic Church in Charleston, met with Manchin's state director, who told them she would deliver the card to the senator at his home. Along with West Virginia Interfaith Power & Light, other signers of the card included the national Interfaith Power & Light, Creation Justice Ministries, Franciscan Action Network, Faithful America and the Sisters of Mercy of the Americas Justice team.
Pope Francis wants to hear your thoughts about the church's future
Pope Francis is asking all Catholics to enter into conversation and discernment with him, the bishops and one another about the future of the church. Your input and participation are central to this once-in-a-generation opportunity to shape the future vision of a church that you can believe in, a church that learns as well as teaches. Meetings are occurring in local parishes and dioceses through August 2022. Click on the link here to find a local synod listening session near you.
Help for families enrolling in the Laudato Si' Action Platform

The Laudato Si' Action Platform's enrollment form for families includes a detailed self-assessment (see preview HERE) of how your family flies, uses gas, eats meat, uses energy, banks sustainably, divests from ecologically harmful industries or responds to the cries of the poor. We found it helpful to have a few pieces of information at hand when you're ready to complete the self-assessment and enroll in the LSAP. To date, it's not possible to save a draft -- so gathering these details beforehand may save you from having to start over from scratch while digging for information.
Work on Care for Creation with the Laudato Si' Movement!
The Laudato Si' Movement is looking for talented people to join their team. Please check and share their new open positions in North America and around the world.
The U.S. Conference of Catholic Bishops is hiring, too
The USCCB has two new position openings within its Secretariat of Laity, Marriage, Family Life and Youth. The USCCB Careers Page has more details about the positions and working at USCCB: https://www.usccb.org/careers.
Register Now for the 2022 Catholic Social Ministry Gathering!
Justice at the Margins, January 29 – February 1, 2022, Virtual Gathering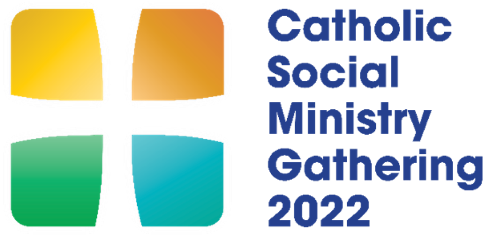 Scholarships are available to cover a portion of the registration fee. Apply now! The application deadline is January 10, 2022.
Don't miss this transformative annual gathering for leaders in Catholic social ministry and advocacy! This year, we will pray, learn, and advocate together on our Catholic vision for the post-pandemic world and call to bring justice to the margins.
For more than 30 years, the Catholic Social Ministry Gathering (CSMG) has brought together hundreds of participants whose faith inspires them to address pressing current domestic and global challenges affecting our most vulnerable brothers and sisters at home and around the world.
This year's virtual gathering will include:
● Inspiring leading voices in Church and society.
● Workshops with policy experts and grassroots community leaders.
● Resources from dozens of Catholic social ministry organizations.
● Virtual advocacy visits with elected officials.
● And much more!
The entire program will be offered bilingually (English and Spanish) and sign interpretation will be available. Act now to be part of our special initiative for young leaders in Catholic social ministry and learn more about our Diversity Outreach Initiative. We are excited to be able to offer group registration as part of CSMG 2022. Take advantage of this opportunity to gather as a parish, campus delegation, or other groups to view, reflect, and participate in virtual plenaries and workshops together. Discounted registration rates are available for groups starting at 10 people.
Join the discussion and be part of the solution! Don't wait, the priority deadline for participation in virtual advocacy visits is January 19, 2022: https://bit.ly/csmg2022
Interdiocesan Creation Care Network Summaries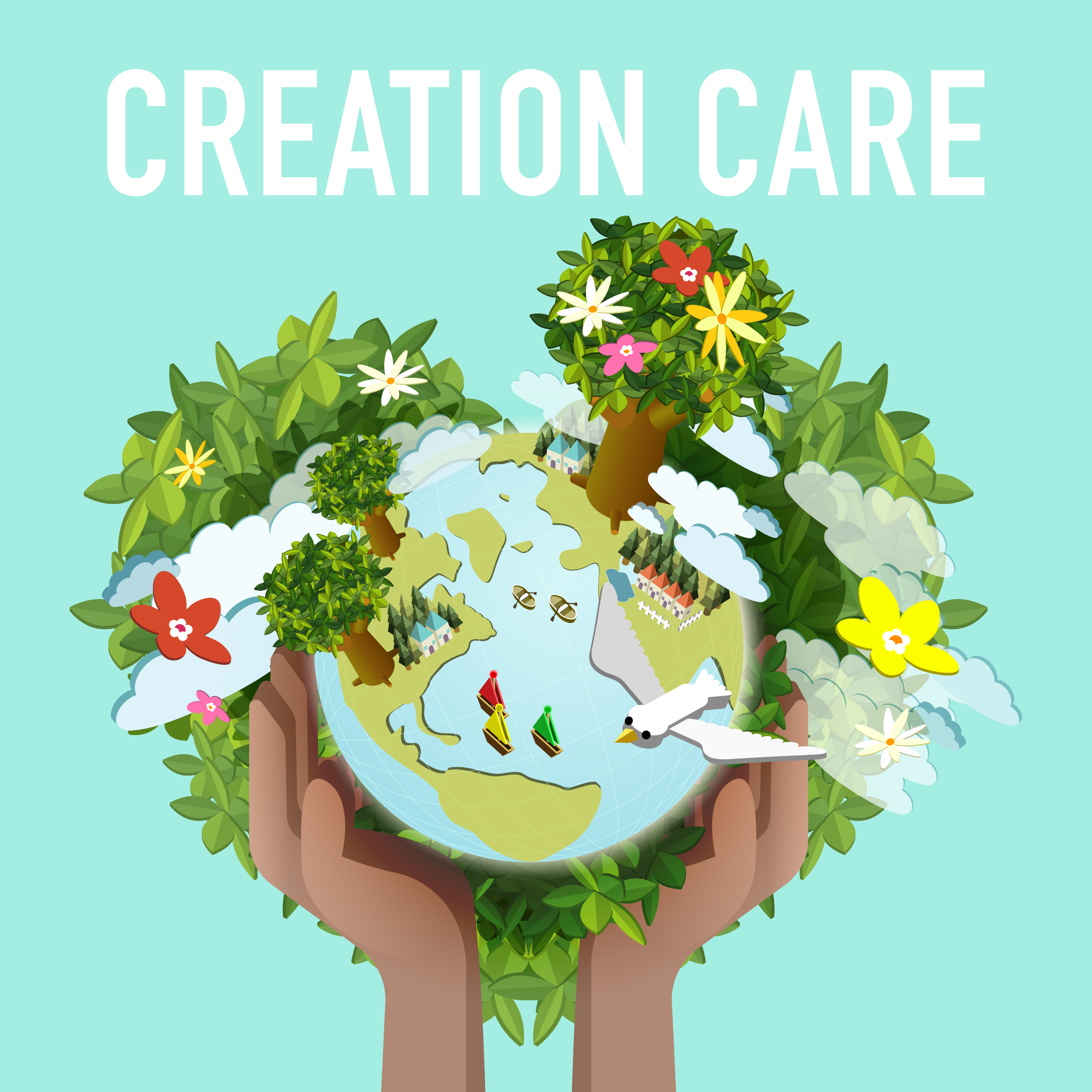 The Diocese of Syracuse's Laudato Si' Task Force spoke with Bishop Douglas Lucia about moving forward with the Laudato Si' Action Platform, reports David Babcock. Bishop Lucia said his priority is education. Actions by the Diocese, such as financial divestments from funds that include fossil fuel companies, are also on the table.
Kayla Jacobs from the Diocese of Joliet's Laudato Si' Ministries said they are continuing work regarding PFAS (widely-used, long -lasting chemicals, components of which break down very slowly over time.) On January 20, the ministry plans to co-host a PFAS Educational and Action event. They are also working with the Archdiocese of Chicago to host a Catholic Youth Climate Summit this Spring.
The Archdiocese of Indianapolis's Creation Care Commission, put up a booth at the National Catholic Youth Conference, reports Sister Sheila Marie Fitzpatrick. Activities at the booth included a Mercy of Footprint forest, voting for social justice issues of most interest and need, and information on the Laudato Si' Action Platform.
The Archdiocese of Atlanta will dedicate $100,000 for each of the next five years to the Laudato Si' Initiative, reports Susan Varlamoff. The funds will pay for two Sustainability Coordinators and Georgia Interfaith Power and Light to conduct energy and water audits. Also, the 2021 Laudato Si' Action Plan is completed, and 700 copies have been printed, reports Varmaloff.
Metro New York's Catholic Climate Movement has grown to include 15 parishes, but the real progress has been in establishing a relationship with the Brooklyn/Queens diocese and a new relationship with the New York Archdiocese, reports Nancy Lorence of Brooklyn. The movement also urged lawmakers to support bills on reforestation and the protection of wetlands, helping farmers reduce emissions and sequester CO2 in soil, and ending subsidies for fossil fuel companies, among other issues.
EcoPhilly is working with Villanova University to hold a symposium on January 22 on "The nuts and bolts of nurturing a creation care team in your parish." This event will be open to individuals, parishes, schools and universities, reports John Humphreys. EcoPhilly also plans to use a $1,000 grant from the Victory Noll Sisters to send out flyers reminding Catholic schools that Earth Day is an important symbol of caring for creation.
Kara Griffin reports that the Prayerful Partnership of Creation Care Teams in the Carolinas worked together to draft and send a letter to their Bishop on the importance of Creation Care and to invite the Diocese of Charlotte to commit to the Laudato Si' Action Platform. Catholics also helped host a Fair Trade "Alternative Christmas event" to support "Shopping with a Conscience." They sold products that were handcrafted, no plastic, and used recycled or sustainable elements.
The Archdiocese of Washington Care for Creation Committee continued its series of presentations from parish "green teams." Catholics in the Archdiocese of Washington, the Archdiocese of Baltimore and the Diocese of Wilmington, Delaware, also worked under the aegis of Maryland Catholics for Our Common Home to urge the Maryland state legislature to vote to override two gubernatorial vetoes of environment-related bills.
The Environmental Justice Task Force in the Archdiocese of Newark, New Jersey sends out an e-newsletter periodically with information on ecological events and programs, as well as parish stories. Joseph Lavin, co-chair of the Environmental Justice Task Force, has also been offering a 6-week virtual study program. The Task Force also wrote a one-page sheet with a chart of about 20 choices of sustainable actions that people can choose to learn more about and enact in the New Year.
The Boston Chapter of the Laudato Si' Movement is working with archdiocesan staff to organize and promote a webinar for parish building managers, financial leaders and pastors on free energy audits and rebates available from the state of Massachusetts. They also plan to organize and present a webinar in February on the Laudato Si' Action Platform. Their mission, under the aegis of the Social Justice Ministry of the Archdiocese, is to recruit and provide resources to 5 parishes to participate in LSAP.
Finally, a correction:
Creation Care advocates in the Archdiocese of Saint Paul and Minneapolis have started a Sustainable Communities Partnership with the University of Saint Thomas. They are exploring a project to implement for the Spring semester in 2022 having Saint Thomas students help write sections of a Laudato Si' Action Plan for the Archdiocese. They are also exploring the feasibility of two projects: examining student feelings about climate change and studying Minnesota-based climate change priorities. St. Thomas More parish is not involved with this project, contrary to our report in last month's newsletter.