From the Director
Advancing Hope this Advent
Dear Friend,
Through our Advent preparations we renew our hope and anticipation of the arrival of Jesus Christ, and of the healing, compassion and ineffable love God brought into our world. Through this and other Catholic traditions we renew our faith in and gratitude for the gifts of redemption, reconciliation, and salvation He freely offers us. These gifts have strengthened countless people and communities who have come before us, having persisted, endured, and inspired us, even in the most challenging of times. Those of us now impacted by the climate crisis, attuned to its manifold natures, and working for solutions, can find hope and strength in these astonishing gifts of our faith as we also persist, in these challenging times.
COP27, the latest round of international climate negotiations, concluded without plans, resources and financing of sufficient scale to meet the goals established in the Paris Agreement of COP21 to limit the global temperature increase to 1.5 degrees Celsius and to bolster climate resilience especially for vulnerable peoples. COP27's final text did not include a timeline for the phaseout of all fossil fuels, or substantial financial flows to suffering nations, for whom trillions are needed.
And yet, changes are afoot – discernible shifts in thinking and acting that took place this past year that could be the precursors to the eventual realization of the goals of the Paris Agreement.
The U.S. and China used COP27 as the moment to thaw bilateral diplomatic tensions, set aside for perhaps what they view a higher priority - cooperative climate action. Also at COP27, the global community agreed to create a loss and damage fund after decades of advocacy by nations and peoples most impacted by climate disruption. While prospects for substantive funding are unclear, a global agreement on the very concept of loss and damage - that rich countries, having emitted the most planet-warming gases, should pay poorer countries who are now suffering from climate disasters they did not create – establish a critical moral framing upon which to build.
Ambitious paths to substantive climate finance are also being explored. World leaders are increasingly interested in the Bridgetown Initiative, which proposes a new financial system that drives financial resources toward climate solutions, and major overhauls of the International Monetary Fund and World Bank that could attract trillions of dollars of climate resilience.
Nationally, the passage and implementation of the Inflation Reduction Act (IRA), Bipartisan Infrastructure Act, and CHIPS and Science Act together could transform our nation toward a clean-energy future. IRA alone can help our nation reduce emissions 40% by 2030, which nears our nation's commitment under the Paris Agreement. In September, the U.S. Senate by a vote of 69-27, ratified the Kigali Amendment to the Montreal Protocol, a global treaty to phase down hydrofluorocarbons (HFCs), thus helping the world avoid up to 0.4°C of global warming by the end of the century.
Our Catholic Church is also responding with even greater commitments, with implementation as the focal point. The Vatican participated as a formal party to COP negotiations for the first time and has committed to net-zero emissions by 2050. We at the Covenant are working with an ever-increasing number of U.S. dioceses, parishes, and other institutions to implement Laudato Si', establish net-zero pathways, and lower carbon footprints through Catholic Energies.
Recognizing, as stated in the USCCB's National Synthesis for the Synod on Synodality, that "Young people also want the Church to speak out about issues that matter to them, especially justice, race, and climate change," we are delighted to bring on Kayla Jacobs and Diana Marin, as our program managers for Youth and Young Adult Mobilization, respectively. In the coming year, they will bring forth exciting, inclusive, and tangible opportunities for Catholic youth and young adults to care for creation and act on climate change from the foundations of our faith.
We are also blessed to work in close partnership with so many of you, who are the true success of Laudato Si' in parishes, dioceses, religious orders, schools, colleges, and other institutions across the nation. You are the strength and success of the Encounter for Our Common Home advocacy efforts, the success of which inspires us to continue. We were delighted to meet you and dialogue with you through Living Room Conversations and the synodal process, and will continue building community with you in the coming year.
And so, in this Advent season, we find hope, strength and gratitude in the gifts of redemption, reconciliation and salvation which Christ presents to us. We find them in the progress we see and engage in, happening near and far in our world. We find them with and through you, who continue year after year with devotion, persistence, and faith, to this charism - this uphill path - to care for God's Creation, our neighbors, and the generations to come. We are looking forward to the new year, working in ever greater fellowship with you, grateful for the gift of Christ Jesus
In faith,
Jose
Jose Aguto
Executive Director
Catholic Climate Covenant
Catholic Climate Covenant Updates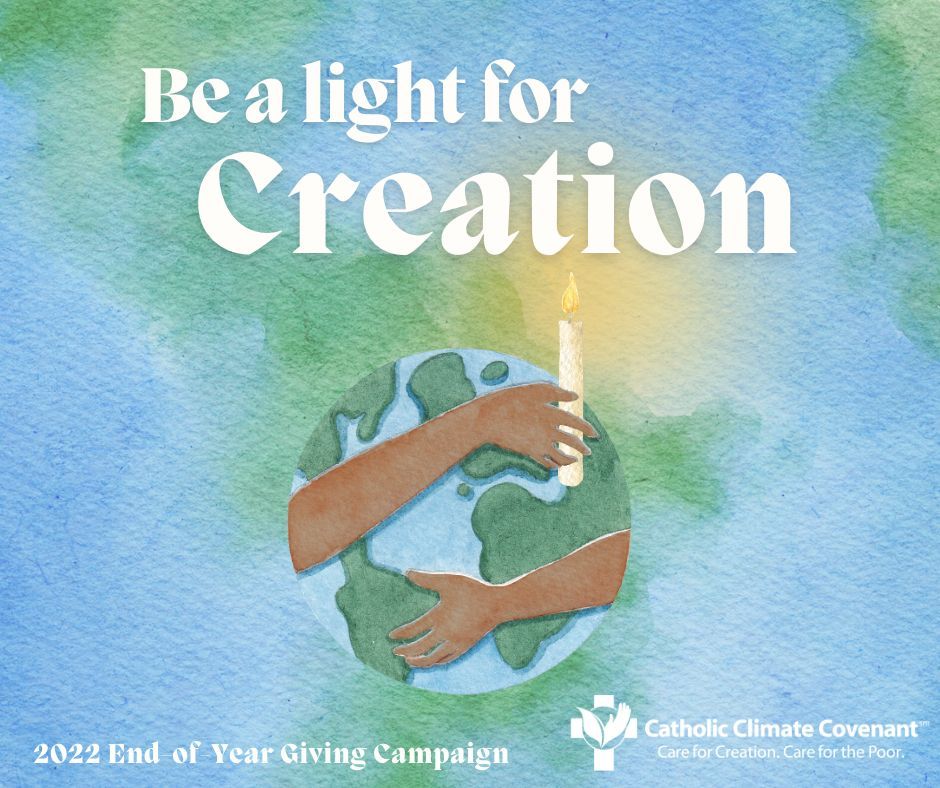 Action Item: Be a Light for Creation!
This Season of Giving, we come together to Be a Light for Creation!
Thank you for choosing to support Catholic Climate Covenant this Giving Season! Our End-of-Year Giving Campaign runs through Dec. 31, and we thank you for every gift, small or large.
Your gift of any size will help show your support for Catholic actions for our planet, guided by our faith and love for creation, those most affected by climate change, and our future generations.
With your donation, in 2023 Catholic Climate Covenant will:
Build a new dedicated leadership corps of young adults who will seek to engage and work with more dioceses, urging them to commit to the Laudato Si' Action Platform.
Launch our new Youth Mobilization Program, to provide opportunities specifically for Catholic parochial and high school students who wish to address climate change through the lens of our Catholic faith.
Continue to inspire and expand vital care for creation work with our parishes, dioceses, and other groups to grow engagement in the Laudato Si' Action Platform in the U.S. … and much, much more!
We reach tens of thousands of Catholics each month throughout the U.S., all served by our free resources, webinars, programs, teachings, prayers, advocacy work, community, and hope!
Catholic Climate Covenant is a 501(c)(3) non-profit organization; Donations are tax-deductible to the full extent allowable under the law. In addition to a monetary donation, Catholic Climate Covenant also accepts gifts from your IRA, donor advised fund (DAF), stocks and more.
Thank you for your generous support for our common home!
If you prefer to donate by mail, please send your check or money order to:
Franciscan Monastery
Attention: Catholic Climate Covenant
1400 Quincy St. NE
Washington, DC 20017
Questions, please call: 202-987-7581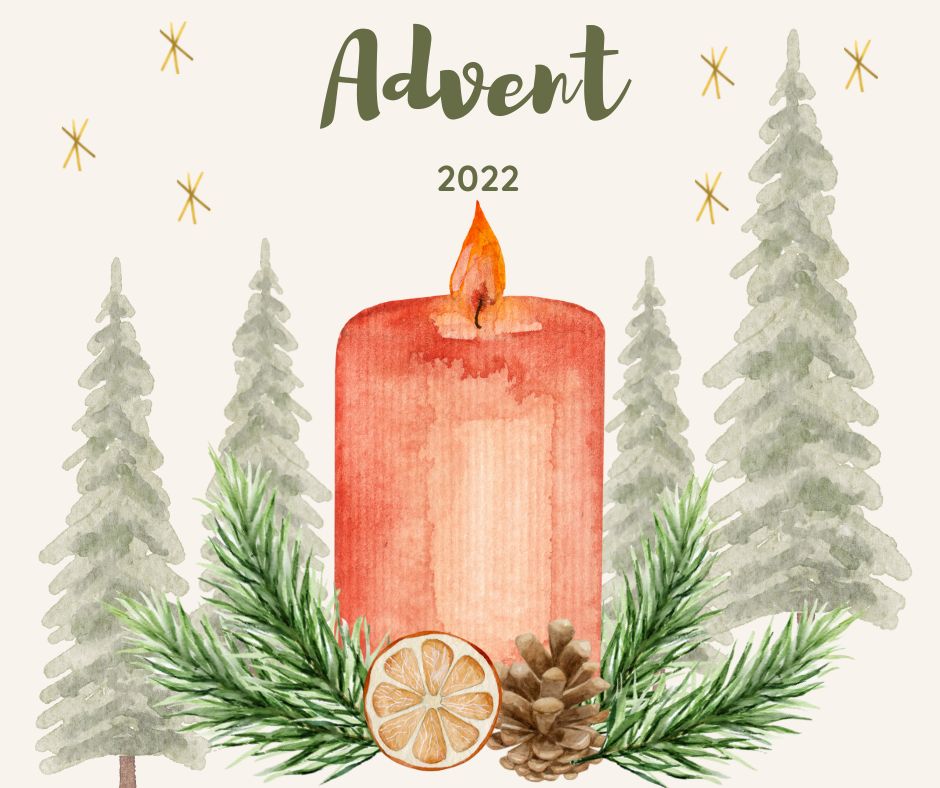 Advent Resources Available!
As we mark this season of hopeful waiting and preparation, please check out the latest Advent 2022 resources connected to creation care from our amazing partners and dioceses, including prayers, a simplicity challenge, a reflection guide for your congregation, meditations, novenas and much, much more! Advent resources here.
The Catholic response to COP27
Cardinal Pietro Parolin, the Secretary of State of the Holy See, addressed roundtables on food and water security at COP27, the UN-organized climate conference. He stressed the close relationship between food and water security and issues such as war, the climate, and economic inequality on the other, before going on to provide a number of proposals for addressing these problems, Vatican News reported.
Though many were disappointed by the outcome of COP27, our executive director Jose Aguto focused on three "rays of light for creation" in his column for National Catholic Reporter. Jose found hope in the expanding number of world leaders calling for reforms at the International Monetary Fund and World Bank that could open much-needed financing for poor nations on the frontlines of climate change; the commitment between the U.S. and China -- the world's biggest greenhouse gas emitters -- to directly cooperate on climate change; and finally, the Vatican's participation as a formal party in COP negotiations. Read the entire op-ed.
The Laudato Si' Movement had an active presence at COP27 in Sharm el-Sheikh, including multiple efforts to share the film The Letter, a new feature documentary film produced by Oscar-winning Off the Fence Productions in collaboration with Laudato Si' Movement and the Vatican.
But what really happened in Egypt, and have expectations been met? Read here what is LSM's position on the final conclusions of the COP. Read more from the Laudato Si' movement leaders about the stagnation and progress that has been achieved.

Thank you for support for Clean Cars
Thank you for joining the U.S. Catholic community in urging the EPA and Administration to act now by advancing clean car standards and moving our nation to our 100% zero-emission vehicles goal by 2035. Signatures closed on 12/1.
Thank you for signing the Clean Cars Letter! (NOTE: We will be delivering the letter this week.) Read the Signed Letter
Inflation Reduction Act clause makes it easier for churches to go green
Our founder Dan Misleh spoke to Catholic News Service about how the Inflation Reduction Act, signed into law this summer by President Joe Biden, increases the size of the tax credit for conversions to renewable energy and allows parishes to directly receive the tax benefits.
The new program starts Jan. 1. Rules have yet to be published denoting how it will work.
Even without the rules yet in place, Dan Misleh said, "our Catholic Energies team is pushing it. It's going to make a lot more projects viable."
Register Now for the 2023 Catholic Social Ministry Gathering!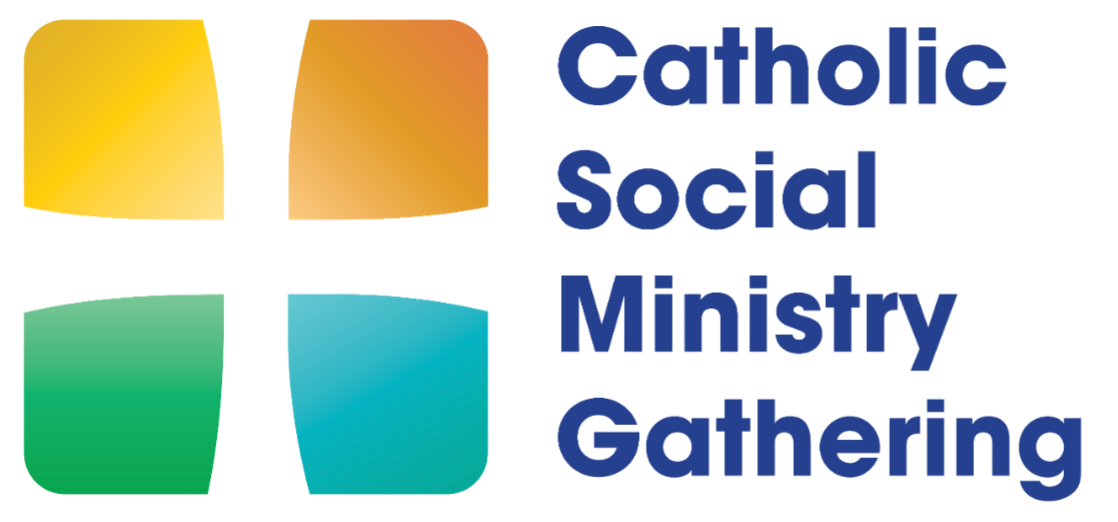 "Blessed are the Peacemakers": January 28 – 31, 2023, Washington, D.C. Don't miss this transformative annual gathering for leaders in Catholic social ministry and advocacy! This year, we will gather in person to pray, learn, and advocate together on our Catholic call to help heal a world broken by conflict, division, and inequality. Dynamic presentations and workshops will invite us to work together as a Church to think creatively and boldly about how we can create opportunities for healing and renewed encounters. Then, we'll raise our voices in solidarity by advocating with our members of Congress.
This year's in-person gathering will include:
Inspiring leading voices in Church and society.
Workshops with policy experts and community leaders

Intentional opportunities for best practice-sharing including one on the Covenant's Wholemakers program for young adults

Resources from dozens of Catholic social ministry organizations.

Advocacy visits with elected officials.
Financial assistance is available for leaders from under-represented ethnic, cultural, or disability communities. The program at CSMG 2023 will include offerings for Hispanic/Latino leaders who play an important role in forming disciples on mission in their communities. Act now to be part of our special initiative for young leaders in Catholic social ministry and learn more about our Diversity Outreach Initiative. Join the discussion and be part of the solution! Don't wait, register before November 15, 2022, to take advantage of special early bird registration.
EVENT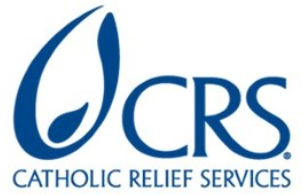 Catholic Relief Service's People of Hope Speaker Series
The last session of Catholic Relief Service's People of Hope Speaker Series, with CRS President and CEO Sean Callahan, is scheduled to take place on December 21 at 12 pm et. A brief and inspiring 15 minutes! CRS will also have simultaneous interpretation in Spanish.
After registering, you will receive a confirmation email containing information about joining the meeting, you will need this to join the meeting! Register:
https://crs-org.zoom.us/meeting/register/tZMsduGuqjktE9ARNrVl1DMRiagA5oOJD3Yu
Faith groups call for Fossil Fuel Non-Proliferation Treaty
The international campaign for a legally binding Fossil Fuel Non-Proliferation Treaty took a step forward when Cardinal Michael Czerny, the prefect of the Dicastery for Promoting Integral Human Development, gave it his support this summer. In November, people of faith and leaders of religious institutions representing more than 1.5 billion persons added their voices to the chorus, according to GreenFaith. They released a multifaith letter, joining 70 cities, 101 Nobel Laureates, 3,000 scientists and 1,750 civil society organizations in calling for an end to new fossil fuel projects, an equitable phase-out of existing coal, oil and gas production, and a generous commitment to a just transition for climate-impacted countries, communities and workers.
Poll: Nearly 3 in 4 American Catholics believe God wants us to care for Creation
Most U.S. adults consider the Earth sacred and believe God gave humans a duty to care for it, according to a new Pew Research Center survey. The survey found that nearly 8 in 10 Catholics say the Earth is sacred; three in four believe God instructed humans to care for the earth; 58% said Scripture has lessons about nature; and 38% said they had prayed about the environment in the past year. But the main driver of U.S. public opinion about the climate is political party, not religion, according to the survey. The report states Republicans tend to be much less likely than Democrats to believe that human activity (such as burning fossil fuels) is warming the Earth or to consider climate change a serious problem.
Scientists say Meatless Fridays could have a big impact
When the bishops of England and Wales called on Catholics to forgo meat on Fridays in 2011, it saved more than 55,000 tons of carbon, the equivalent of 82,000 people taking a trip from London to New York, according to a new study led by the University of Cambridge,
The researchers argue that if the Pope reinstated meatless Fridays across the global church, it could mitigate millions of tons of greenhouse gasses annually. "Meat agriculture is one of the major drivers of greenhouse gas emissions," said Professor Shaun Larcom from Cambridge's Department of Land Economy. "If the Pope was to reinstate the obligation for meatless Fridays to all Catholics globally, it could be a major source of low-cost emissions reductions."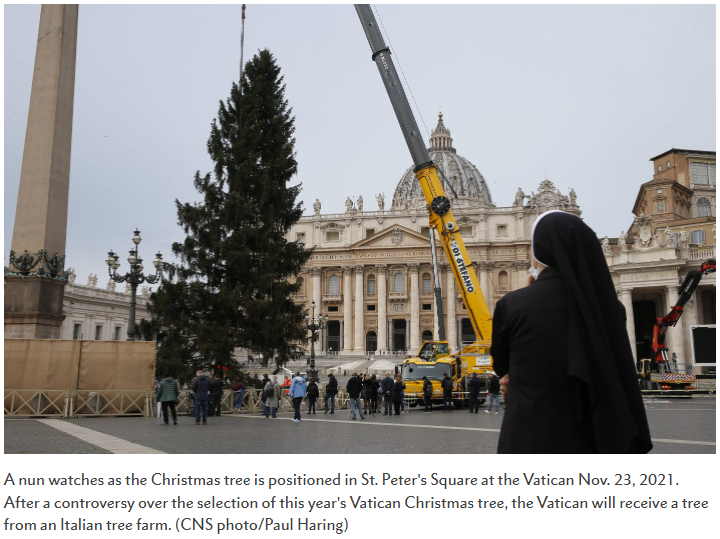 Activists save ancient tree destined for Vatican Christmas display
A centuries' old silver fir tree that had been destined to become the centerpiece Christmas decoration in St. Peter's Square will live for perhaps another century, CNS reports. Local activists in the village of Rosello in Italy's central Abruzzo region flagged problems, such as the lack of transparency and the failure to carry out an environmental impact study. Another tree was chosen instead. The tree lighting ceremony and unveiling of the Nativity scene in St. Peter's Square took place Dec. 3. The cedar for the Nativity figures came from trees cut to improve the health of other trees. None were cut specifically for the sculptures, according to the Vatican.
The spiritual case against leaf blowers
On fall mornings, the gas-powered leaf blower drone starts early and continues all day, writes Mike Jordan Laskey in an NCR online column. Noise is not the only problem. Gas-powered blowers spew as much pollution into the air in a single hour of operation as a Toyota Camry emits over an 1,100-mile drive.
The movement to get rid of gas-powered leaf blowers has accordingly taken off. More than 100 U.S. towns and cities have banned them outright. If the data and success stories aren't enough to inspire action Laskey writes, Pope Francis' encyclical Laudato Si' lends some moral authority to the "ban the blowers" movement. The Holy Father specifically mentions the problem of noise pollution several times.
Catholic Climate Covenant provides all its programs and resources free of charge. We rely on the generosity of our supporters to inspire and equip people and institutions to care for creation and care for the poor. Through our 19 national partners, we guide the U.S. Church's response to climate change by educating, giving public witness, and offering resources. Thank you for giving to care for creation and care for the poor.
Contact Us
Catholic Climate Covenant
1400 Quincy St. NE
Franciscan Monastery Attn: Catholic Climate Covenant
Washington, District of Columbia 20017
202-987-7581
info@catholicclimatecovenant.org