We are Well on our Way!

Thanks to your generosity on Giving Tuesday, we have met our fundraising goal to match the $25,000 donation from the Franciscan Sisters of Mary and are well on our way to raise a minimum of $100,000 as we start our End of the Year Campaign (December 1-31.)
Donations from both campaigns will help further our goal to love and protect God's gift to us. We are encouraged by Pope Francis' quote "Let us walk together taking care of each other and of creation, our common home." We hope it will inspire those who have yet to donate to think about what care for creation means and to join us in making the new year one of increased action on behalf of our common home.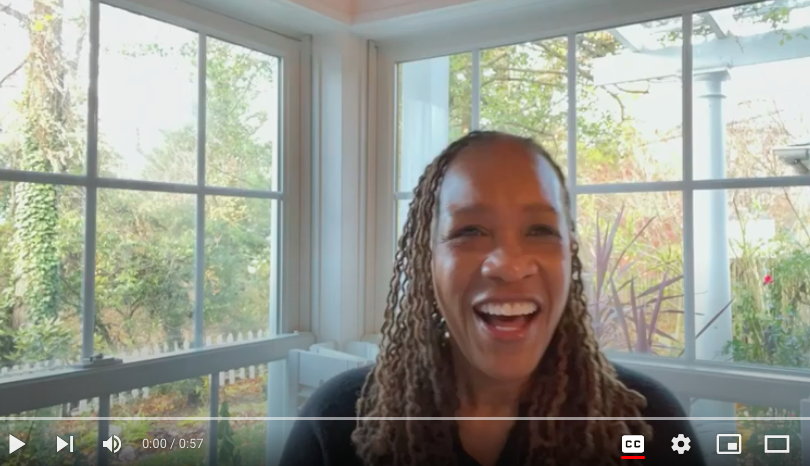 WATCH: Also, we invite you to enjoy this video from Robyn Webb-Williams, our Director of Development, where we get to enjoy the beauty of creation, along with a special message.
Thank you!
Vatican unveils Laudato Si 'Action Platform'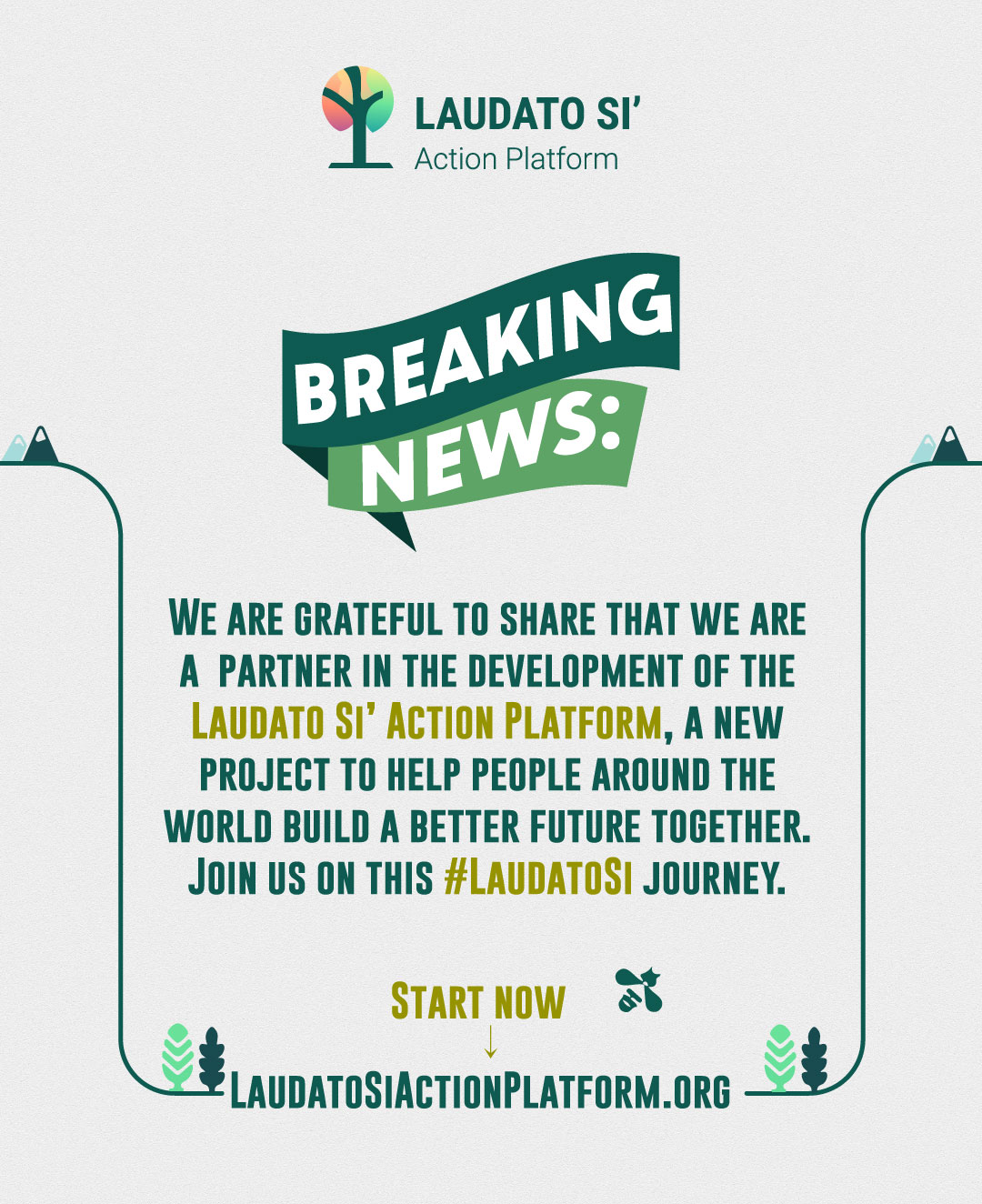 On November 14 -- the World Day of Prayer for the Poor -- the Vatican launched the enrollment phase of the Laudato Si' Action Platform, a seven-year plan to widen the reach of Pope Francis' 2015 encyclical on the environment. The platform is open to all sectors of the church, which can join through the platform website. Participants enroll in one of seven categories: families; parishes and dioceses; religious orders; educational institutions; health care facilities; lay-led organizations; and economic entities. The platform also details the Laudato Si' goals — such as ecological economics and adopting simple lifestyles — and identifies measures to meet those goals, like reducing consumption of meat, divesting from fossil fuels, and fostering ecological education. Enrollment remains open until April 22, Earth Day.
Catholic Climate Covenant in the news ...
The Covenant is partnering with the Vatican on the Laudato Si' Action Platform, and our director, Jose Aguto, was interviewed in several articles about our goals and activities.
First, Jose talked to Catholic News Service about God's Plan(et), our effort to provide resources, ideas and a gathering place for those seeking to integrate Laudato Si' into daily life. More info on God's Plan(et) is below.
Jose told CNS: "We seek to offer to U.S. faithful and institutions not just a website with resources to implement Laudato Si' but also hands-on expertise to help accompany them in doing so."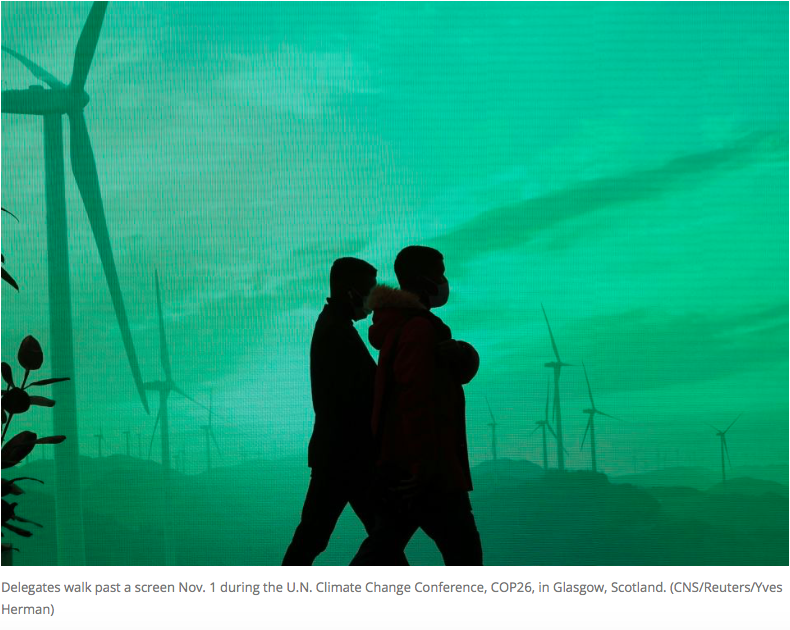 Jose also spoke to National Catholic Reporter. As NCR noted: More than 4,000 church organizations and bodies — including the Jesuits and the Salesian Sisters, the Pontifical Gregorian University and 80 Catholic colleges worldwide, the California bishops' conference and upwards of 1,000 families — have committed to the Laudato Si' Action Platform.
Jose told NCR the interest so far has been "inspiring" and called the initiative "a tangible platform [for people] to feel like they are contributing to the solution."
"We the church need to be providing genuine hope to young people, both within the church and beyond the church, that we are going to care for our common home and strive for a meaningful, viable, ecologically healthy, sustainable future for present and future generations," Jose told NCR's EarthBeat.
Finally, America: The Jesuit Review wrote an excellent profile of Jose. The piece noted his 12 years of experience working on ecological issues and his deep concern for the next generation. As Jose told America, "Our ecological crisis is fundamentally a moral one. Crafting a faith-based response to the crisis gets to a lot of the root causes of why we are commodifying human beings, why we are commodifying nature."
Unveiling God's Plan(et)...
The day after the Vatican launched the Laudato Si' Action Platform, the Covenant and a national coalition of U.S. Catholic organizations unveiled the "We're All Part of God's Plan(et)" campaign to educate, inspire and equip Catholics to act upon the teachings of Laudato Si' and to care for creation.
As the home for U.S.-specific resources and news, it will feature best practices, action plans, events and inspiring work. It is also an interactive place where groups and families can share ideas, challenges, and opportunities, and seek further guidance and accompaniment.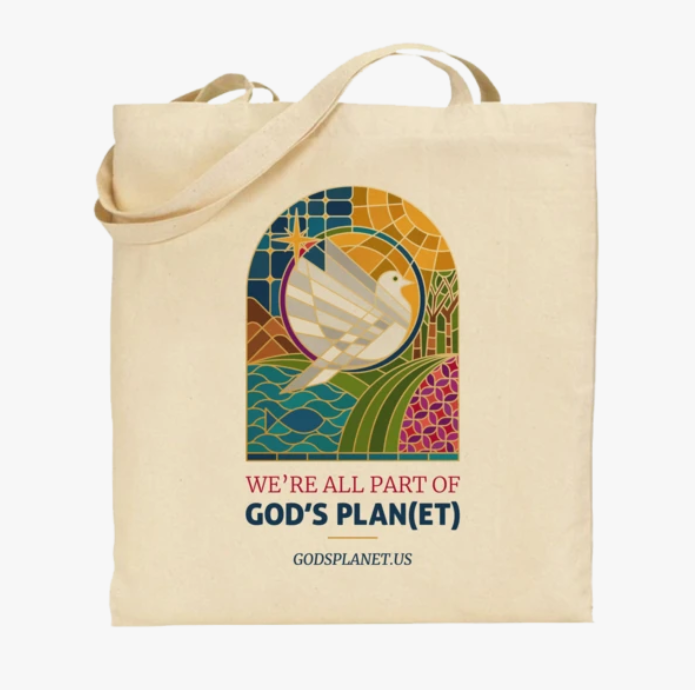 The "We're all Part of God's Plan(et)" campaign launch includes placing national ads in Catholic and young adult-geared outlets and publications, digital materials for social media, print materials for groups and churches, downloadable materials for wide distribution, a 30-second video, and campaign merchandise for groups to encourage and participation and action in the Vatican's effort. The campaign is managed by Catholic Climate Covenant and its member partners.
We invite you, your family, parish, group, school, everyone, to visit the site, share your actions and Platform enrollment, and to use the campaign materials to help spread the word that Catholics care and are acting for creation.