Dear Friend,
Whew, what a year! It's hard to recall, given all that has happened, that the year started with an impeachment trial! It went swiftly downhill from there: the pandemic, the recession, the killing of George Floyd—adding urgency to racial justice, the weeks-long demonstrations in our cities, the hurricanes battering our southern coast and southern neighbors while wildfires in the west raged out of control, the political battles, the election, and the pandemic entering its third and most devastating period leaving millions sick and hundreds of thousands of souls gone before their time.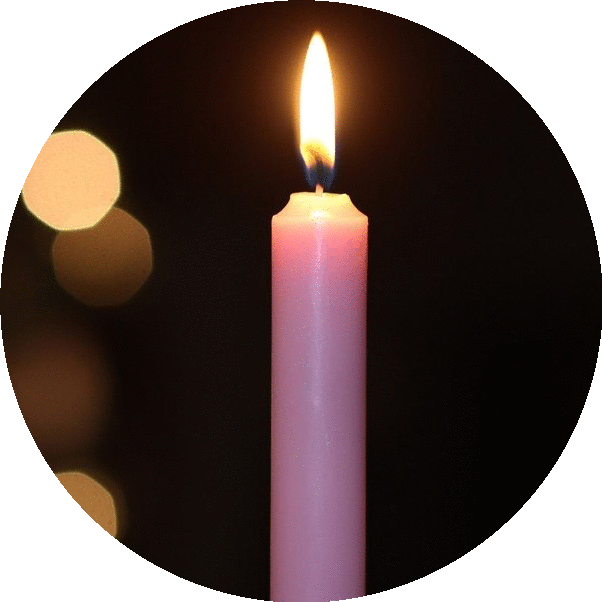 Through it all, you, our loyal and dedicated supporters, walked through the fires and floods with purpose. With Christ as our light and our guide, we are all called to do our part. The Covenant is committed to the path of creation care but we need your help: pray for our success, tell others about us, and do what you can to support us. Our year-end campaign is here and we could use your help. We have lots to do in 2021 (see below) and we'll need your financial support to accomplish all that is ahead.
Blessings to you and yours this Advent,
Dan
Dan Misleh
Founding Executive Director
Catholic Climate Covenant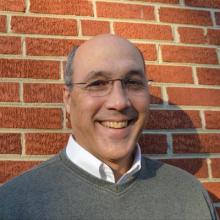 We have lots planned in 2021! We need your help to build a more just and sustainable new world together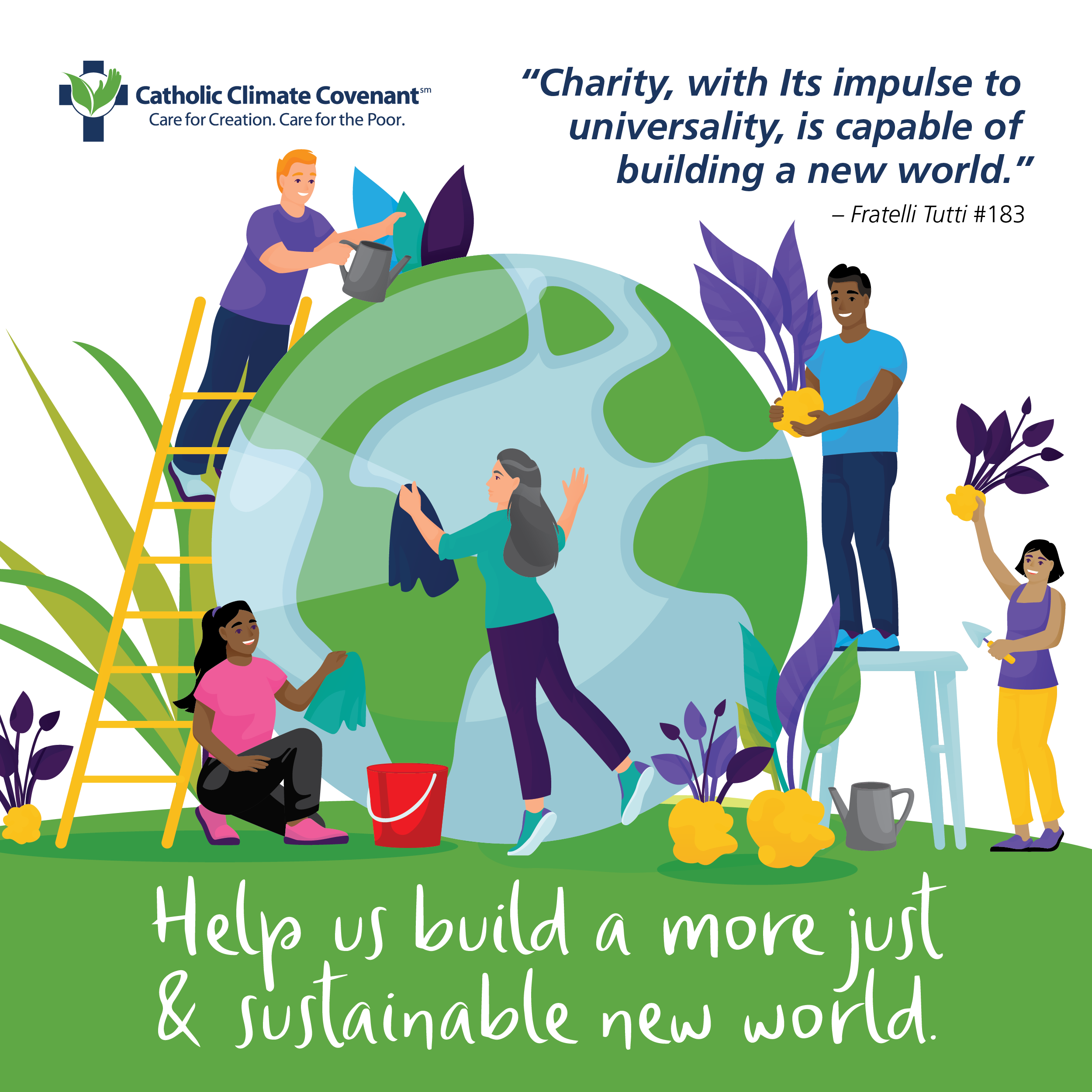 Now that we've officially kicked off our year-end giving campaign, we'd like to share a bit more about why we need your help going into 2021. "Charity, with its impulse to universality, is capable of building a new world"  Fratelli Tutti tells us.
With all the challenges 2020 has brought us, it has also taught us important lessons. During this #GivingSeason, we have a $50,000 goal. We're raising funds because as Catholics we are aware of the threat that climate change poses to God's creation, and especially to those who are most vulnerable that we seek to serve. Together with you and our partners, we know we must work together to envision and build a better world for all.
Please DONATE today!
Your support will help Catholic Climate Covenant:
Provide Catholic creation-care support to thousands of parishes, schools, and individuals.

Advocate for bipartisan climate policy solutions.

Expand the number of Catholic parishes, schools and facilities adopting energy efficiency and renewable energy projects.

Continue to offer Eco-Conversion Catholic resources to equip faith communities to love God's creation and God's most vulnerable.

Serve as a U.S. hub for multi-year Laudato Si' action plans coming from the Vatican, beginning in 2021.

Grow the the Youth and Young Adult outreach program.

Raise the Catholic voice on Care for Creation with faithful and effective resources and advocacy opportunities.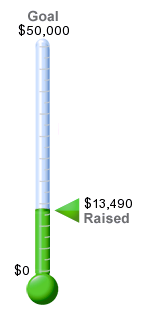 We have a year-end fundraising goal of $50,000. We need you to help us reach our goal. (We're off to a good start thanks to Giving Tuesday, see below.) Please DONATE today!
THANK YOU if you have already given!!
Catholics Leading the Way
Thank you for your contributions this #GivingTuesday!

This year, for the first time, Catholic Climate Covenant participated in the national #iGiveCatholic campaign for Giving Tuesday (Dec. 1st) in order to get our year-end fundraising started strong. We had a one-day goal of $21,000 to lay the groundwork on protecting God's Creation. We are grateful to have raised $13,700 on Tuesday thanks to your contributions and work as "Fundraising Champions"! In fact, that put us 6th nationwide on the leaderboard for iGiveCatholic in our category!
While we did not reach our one-day goal, we are grateful for your contributions in this tough year,and are hopeful for the rest of the year-end campaign. Thank you!!
Catholic Energies projects featured in Richmond Times-Dispatch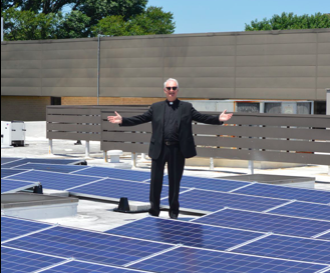 Richmond Times-Dispatch business reporter John Blackwell wrote a feature story on how the Diocese of Richmond. working with our own Catholic Energies, is well on its way to being the greenest diocese in the nation by continuing its conversion to solar in more and more parishes.
Charles Mikell, director of real estate for the diocese, said he was skeptical about the viability of the solar projects at first.
"I'm old-school," said Mikell, who joined the diocese in 2019 after a long career in civil engineering working on major construction projects around the country.
"I really had to be sold from a financial standpoint and from an electrical standpoint," he said. "The more and more research I did and actually talked with people that had this installed before, they said, 'It really does help, our electric bill has gone down.'"
Help Catholic Climate Covenant When You Shop on AmazonSmile
This holiday season, if you shop on Amazon, you can easily generate donations for Catholic Climate Covenant by shopping at smile.amazon.com/ch/81-1503864, or with AmazonSmile ON in the Amazon Shopping app. We are grateful to every supporter who shops at smile.amazon.com, designating Catholic Climate Covenant as the charity.
Hope for Creation Submissions Continue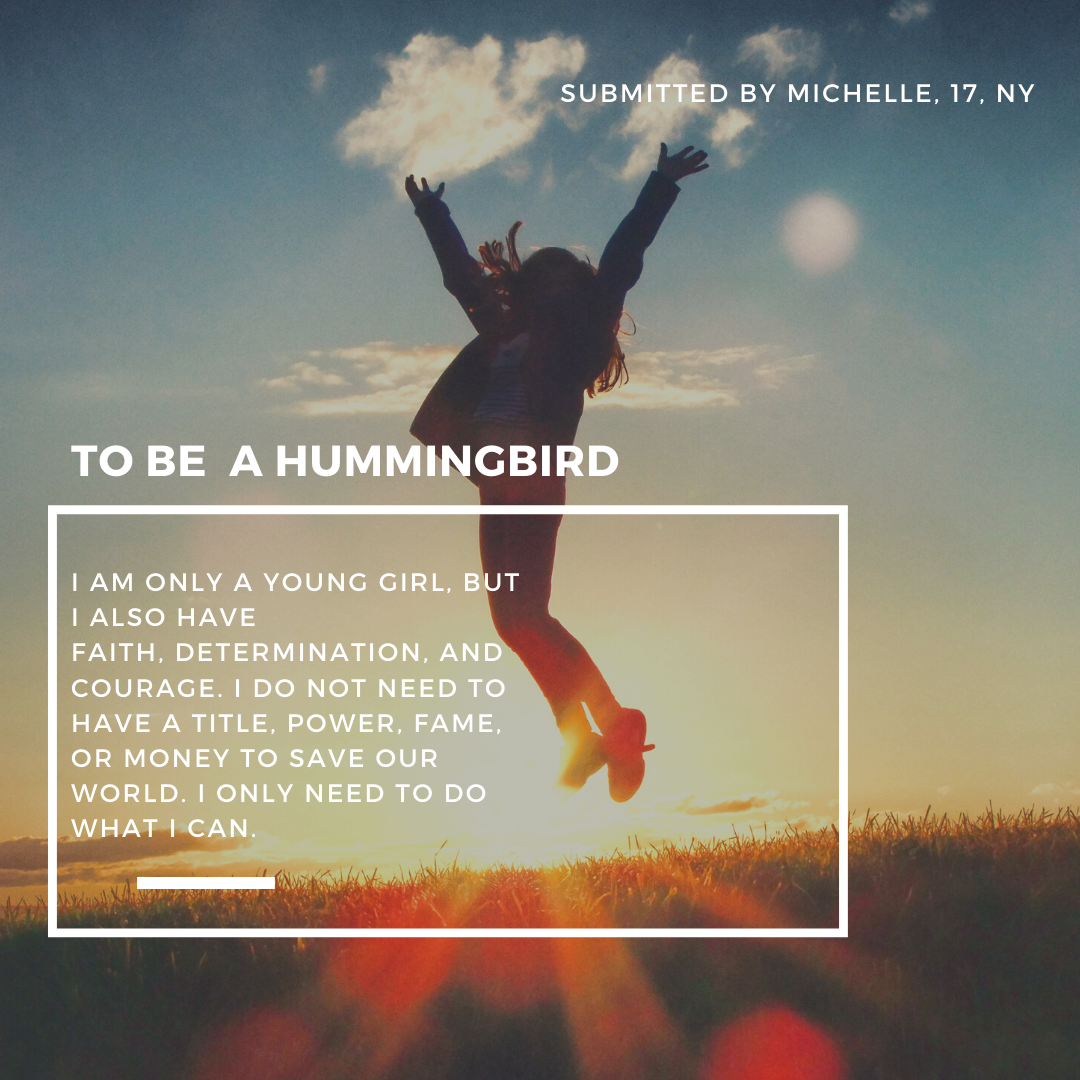 The Covenant continues its Hope for Creation virtual initiative in these challenging days to uplift each other with prayers, meditations, stories, essays, statements, reflections, art, poems, songs, photos, videos, etc. to celebrate creation, and each other. Share the Hope for Creation initiative with friends, school, or your parish. It continues throughout Laudato Si' Year, through May 24, 2021.
From our Blog: Protecting sacred seeds in a pandemic, and into the future
We are honored to share a story from partners in the Pawnee Seed Preservation Project, an uplifting group working to protect the ancestral corn of the Pawnee. The story of the sacred heirloom Pawnee corn has had many twists and turns, including being brought back from near extinction almost 20 years ago, an intervention from St. Kateri, and now surviving a pandemic. We hope you will enjoy this unfolding and layered story as told by the keepers of the sacred seeds.
Faithful Action on Climate Change
UCS Conversation: Connecting Faith, Climate, and Justice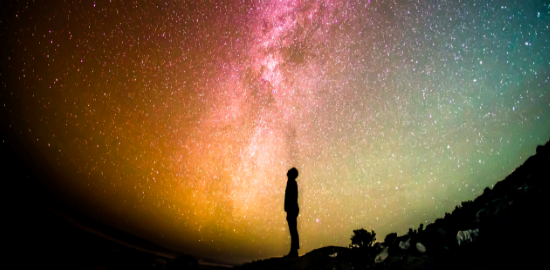 Climate change does not exist as its own calamity—it is deeply interconnected with the inequities and injustices that pervade our society, both in the United States and globally. The Union of Concerned Scientists invites you to a virtual conversation among faith leaders on Tuesday, December 8th at 4 p.m. Pacific/7 p.m. Eastern to learn how they have come to connect the call of faith with the need for action on climate change and racial justice.
Speakers include Ken Kimmell, UCS President (Introduction); Rev. Canon Sally Bingham, UCS National Advisory Board (Moderator); Ibrahim Abdul-Matin; Rabbi Melanie Aron; Rev. Dr. Gerald Durley; and Dr. William Edelglass.
Register for the virtual conversation here. Contact events@ucsusa.org if you have questions.

Georgetown Post-Election Dialogue on Religious Values/Voters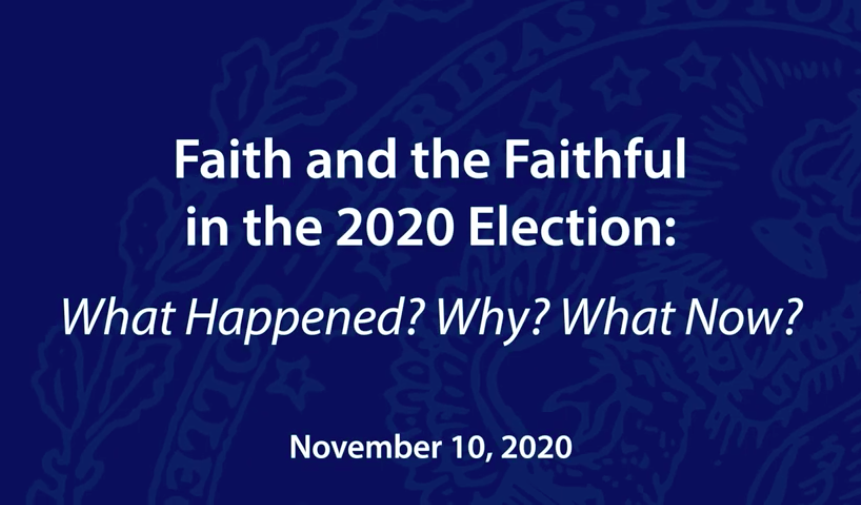 The Initiative on Catholic Social Thought and Public Life at Georgetown University presented Faith and the Faithful in the 2020 Election: What Happened? Why? What Now? a week after the United States' election day.
With more than 5,000 participants, the online dialogue brought together respected reporters and experts on faith and politics to examine how religious values, voters, and communities shaped the debate and affected the outcome of the presidential election.
This conversation also addressed whether and how the nation can come together after the election and the roles of religious believers and communities in defending human life and dignity, lifting up "the least of these," protecting our democracy, and pursuing the common good.
View the video recording here.

Archdiocese of Hartford discusses Laudato Si' teachings in series
The Archdiocese of Hartford recently hosted an interactive webinar exploring our responsibilities as co-inhabitants of our Common Home. Webinar #1 in their Laudato Si' Care for our Common Home series offered an introduction to the encyclical with Sr. Ruth Rosembaum, and is part of a planned series discussing the teachings in the document. The webinar series is part of the Archdiocese's activities to celebrate and protect creation.
Watch the webinar recording here.
Help needed for Church's response to Hurricanes Eta and Iota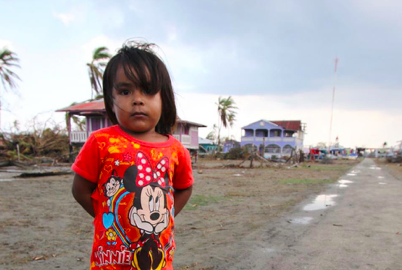 From Catholic Relief Services, we have an update on the Church's response to super Hurricanes Eta and Iota, which slammed into Central America back to back, making their way across Nicaragua, Guatemala, Honduras and Mexico, and battering communities with powerful winds.
Heavy rain caused flash floods, river overflows, and landslides. Families in vulnerable areas now face a new threat amid the COVID-19 pandemic. An emergency like Hurricane Eta or Hurricane Iota is putting more lives in danger, as evacuations could increase the transmission of the virus. Having both in the same month could be disastrous. Catholic Relief Services is on the ground, providing lifesaving assistance.
To help with donations for families affected by Hurricanes Eta and Iota, please go here.

Catholic Climate Covenant provides all its programs and resources free of charge. We rely on the generosity of our supporters to inspire and equip people and institutions to care for creation and care for the poor. Through our 19 national partners, we guide the U.S. Church's response to climate change by educating, giving public witness, and offering resources. Thank you for giving to care for creation and care for the poor.
Contact Us
Catholic Climate Covenant
415 Michigan Ave NE
Suite 260
Washington, District of Columbia 20017
(202) 756-5545
info@catholicclimatecovenant.org