ACTION OF THE MONTH
Tell the EPA to curb power plant emissions
The Environmental Protection Agency has proposed a new rule to curb emissions from power plants and you -- yes, you -- have an important role in ensuring the rule is approved. More than 750 of you have already submitted comments!
If you haven't yet, please raise your voice and submit a comment in support of the EPA's new standards for Greenhouse Gas Emissions from Fossil Fuel-Fired Electric Generating Units.
Carbon dioxide is a primary cause of climate change, and many power plants spew unhealthy emissions into low-income communities of color. The EPA estimates that its proposed rule would save 1,300 lives from air pollution and prevent 300,000 asthma attacks.
Submitting your support for the new rule is a practical way to respond to the cries of the Earth and of the poor, as Pope Francis has urged us to do.
So please, be sure to submit your personalized comment before the comment period closes on August 8. Riley Talbot, our Policy and Outreach Associate, is available to answer any questions and concerns. Contact her at: riley@catholicclimatecovenant.org.
Catholic Climate Covenant announces first "U.S. Laudato Si' Champions Awards" winners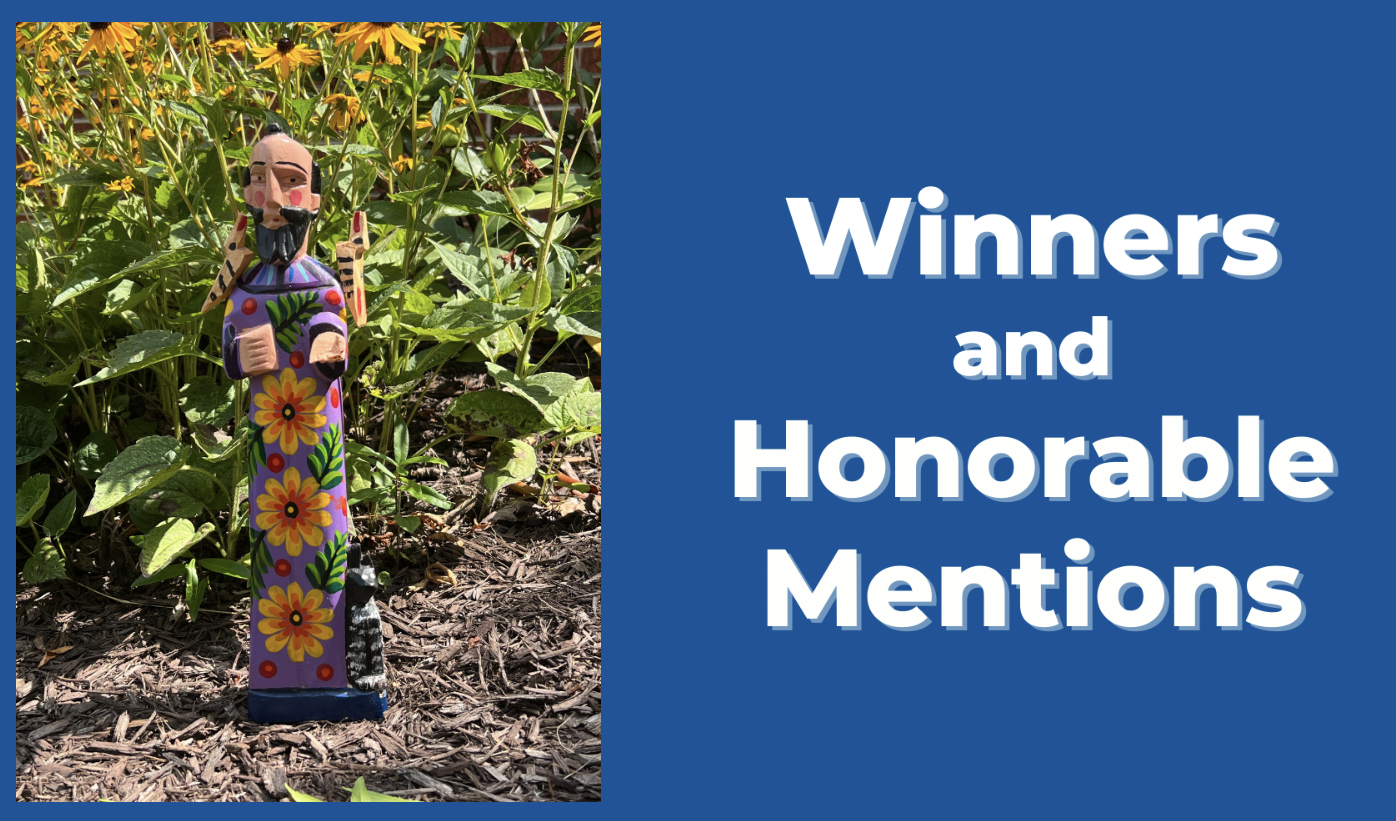 We were so pleased to announce the winners of our first "U.S. Laudato Si' Champions Awards" last Thursday evening at the conclusion of the 2023 Laudato Si' and the U.S. Catholic Church Conference. Read all about the winners here and see if your nominee won!
The ten categories recognized Catholic individuals, families, schools, businesses, dioceses, and other institutions across the United States who have made outstanding achievements in environmental sustainability and stewardship.
"These awardees honor the spirit of Pope Francis' encyclical, Laudato Si', in prayer, word and deed. Pope Francis echoes the calls of his predecessors, for all people of good will to care for our common home and embrace an ecological conversion," said Jose Aguto, Catholic Climate Covenant Executive Director. Read press release. View recording of awards program.
Conference on Laudato Si' and the U.S. Catholic Church concludes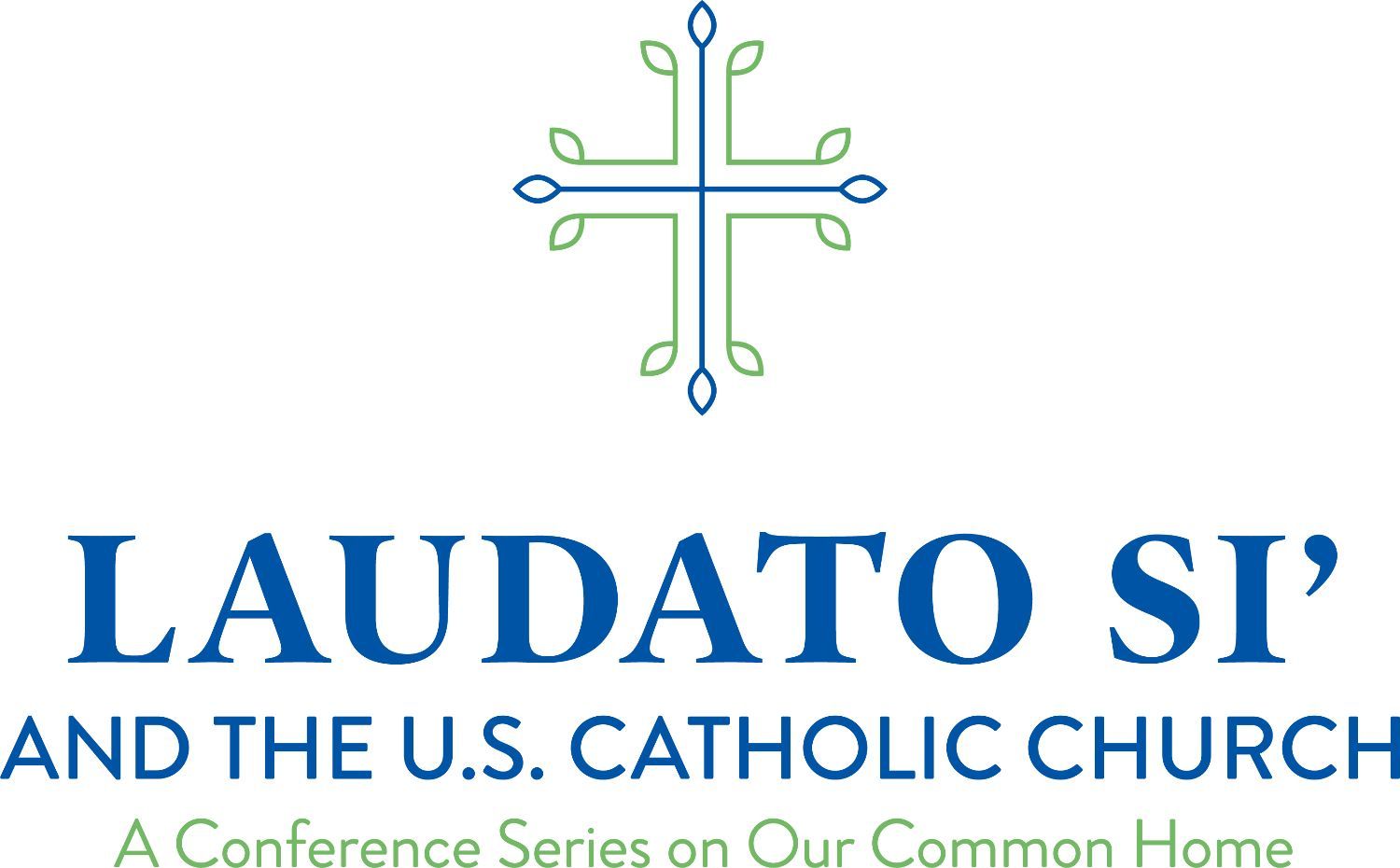 A hearty thank you to all of the participants, speakers, volunteers and viewers who took part in the 2023 Laudato Si' and the U.S. Catholic Church national conference, and especially to our partners at Creighton University for helping to host the gathering.
If you missed any of the sessions, we have recordings (including Spanish interpretations) of each session here and on our YouTube page: https://www.youtube.com/@catholicclimatecovenant5052
You can also read thought-provoking essays related to key speeches and the Laudato Si' Action Platform goals discussed in the conference on National Catholic Reporter's Laudato Si' Action Platform page: https://www.ncronline.org/feature-series/laudato-si-action-platform/stories
Founder Dan Misleh a nominee for 2023 Teacher of Peace Award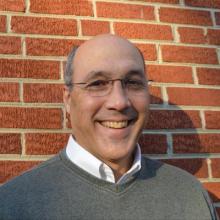 This year, 27 nominees were put forward for consideration for the Pax Christi USA 2023 Teacher of Peace Award, and our own Dan Misleh, founder of Catholic Climate Covenant is among them! Congratulations Dan!
Each year (with the exception of a four year hiatus between 2017-2020), Pax Christi USA honors an outstanding peacemaker in the tradition of Sr. Thea Bowman, Fr. Dan Berrigan, Cesar Chávez, Sr. Dianna Ortiz, Dorothy Day, Fr. Ray East, Bishop Thomas Gumbleton, Fr. Bryan Massingale, and others. Last year's recipient was Marie Dennis.
The award recognizes women and men whose lives and work exemplify the theme of Pope Paul VI's World Day of Peace message, "To reach peace, teach peace." Read more from Pax Christi here.
The 2023 Feast of St. Francis Program is Coming Soon!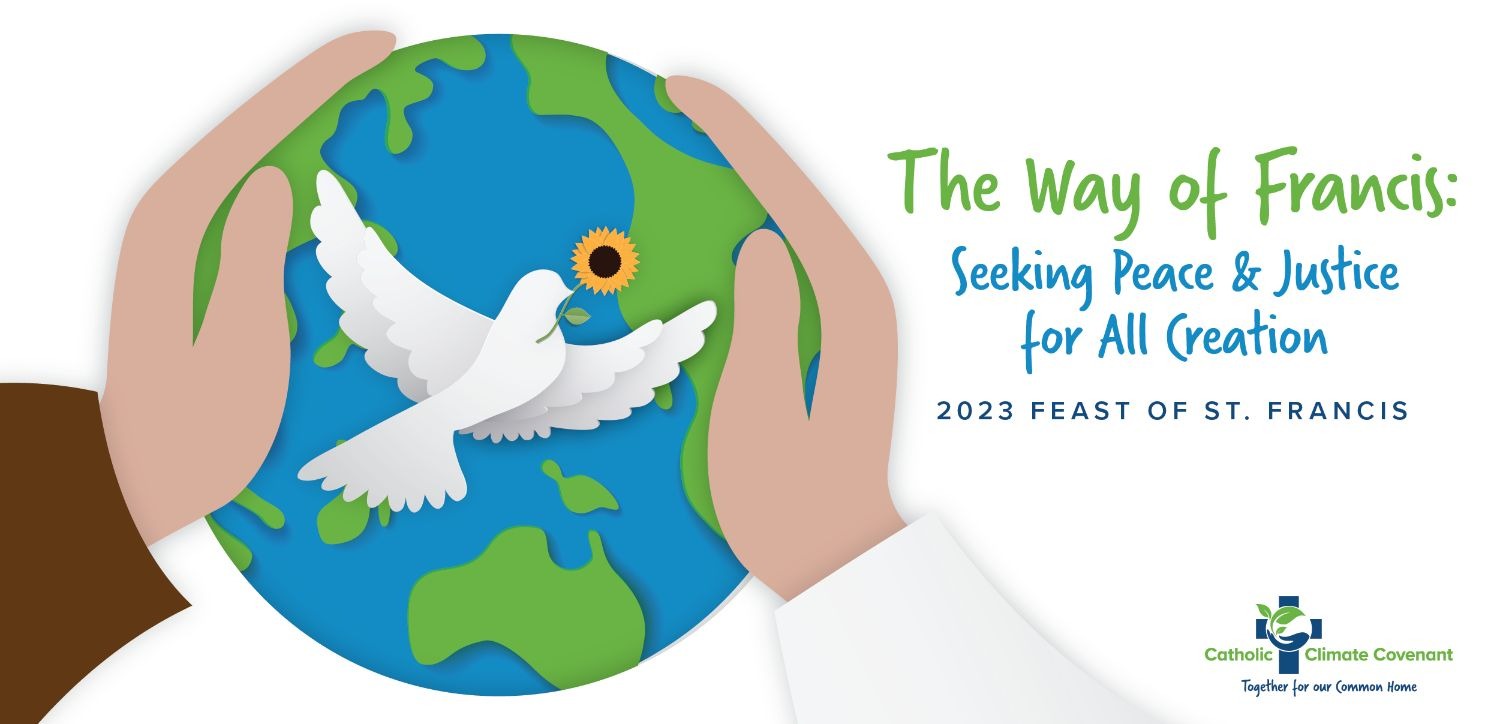 The 2023 Feast of St. Francis program will be available soon! This year's theme is "The Way of Francis: Seeking Peace and Justice for All of Creation" and is a prayer and education program meant to be used as part of your Season of Creation (Sept. 1st-Oct. 4th) events or at any time that fits your community's schedule. You can pre-register to receive the full program by mid-August!
PRE-REGISTER TO RECEIVE 2023 FEAST OF ST. FRANCIS PROGRAM
The 2023 Feast of St. Francis program is a 90-minute (may be adapted for longer/shorter sessions) program designed to assist you, your family, parish, school, diocese, religious community, or other Catholic institution to celebrate the Feast of St. Francis (October 4th). The program will focus on the need to seek non-violence and justice for all of creation.
New creation care communications guidebook now available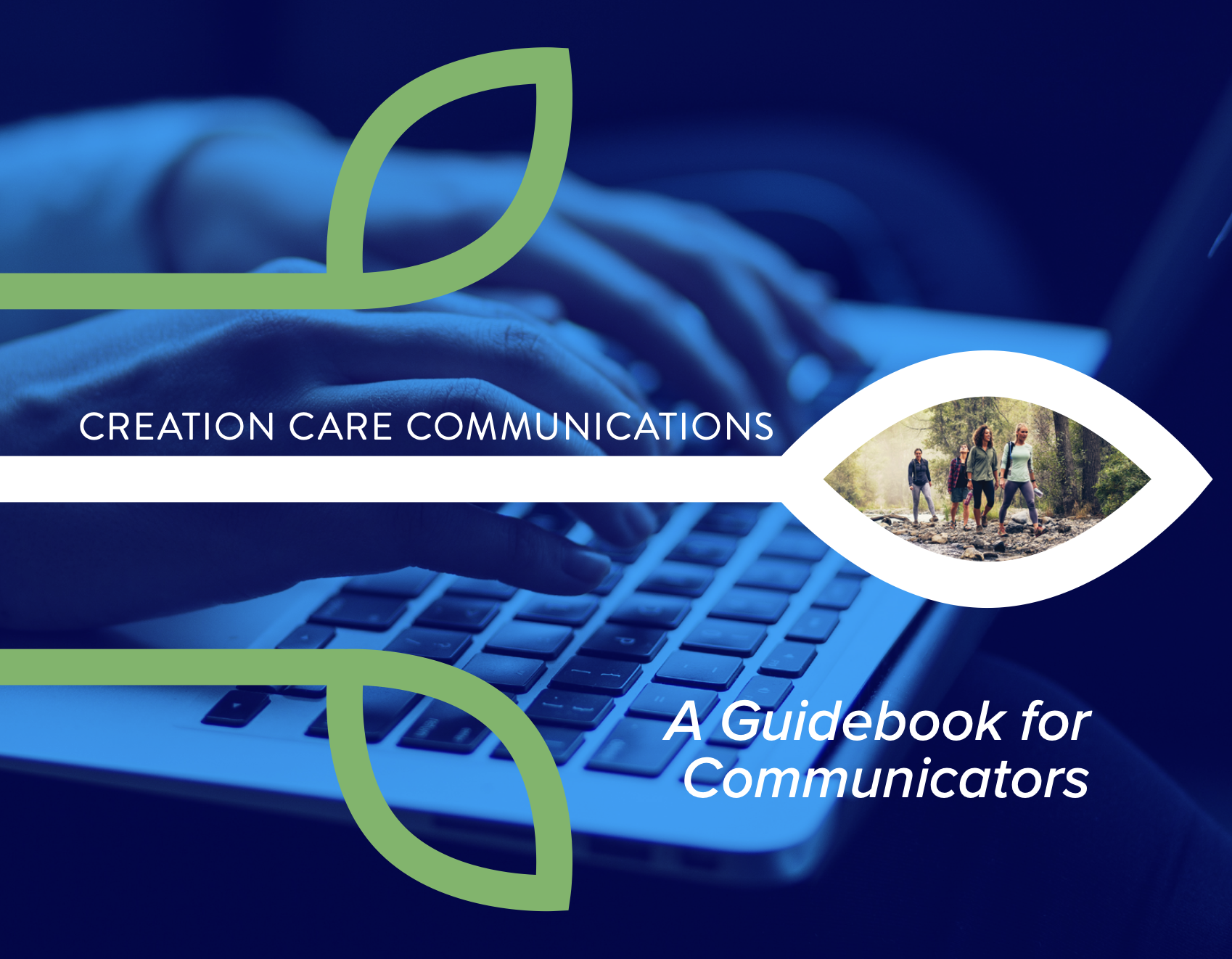 This new creation care communications guidebook is intended for communicators and non-communicators to talk about creation care with parish members, leaders, families, individuals, officials, and other audiences of faith. The guidebook is organized by objective and curated by a team of volunteer communicators during the Laudato Si' and the U.S. Catholic Church conference series co-sponsored by Catholic Climate Covenant and Creighton University. Find guidebook here.
Ecology curriculum for young adults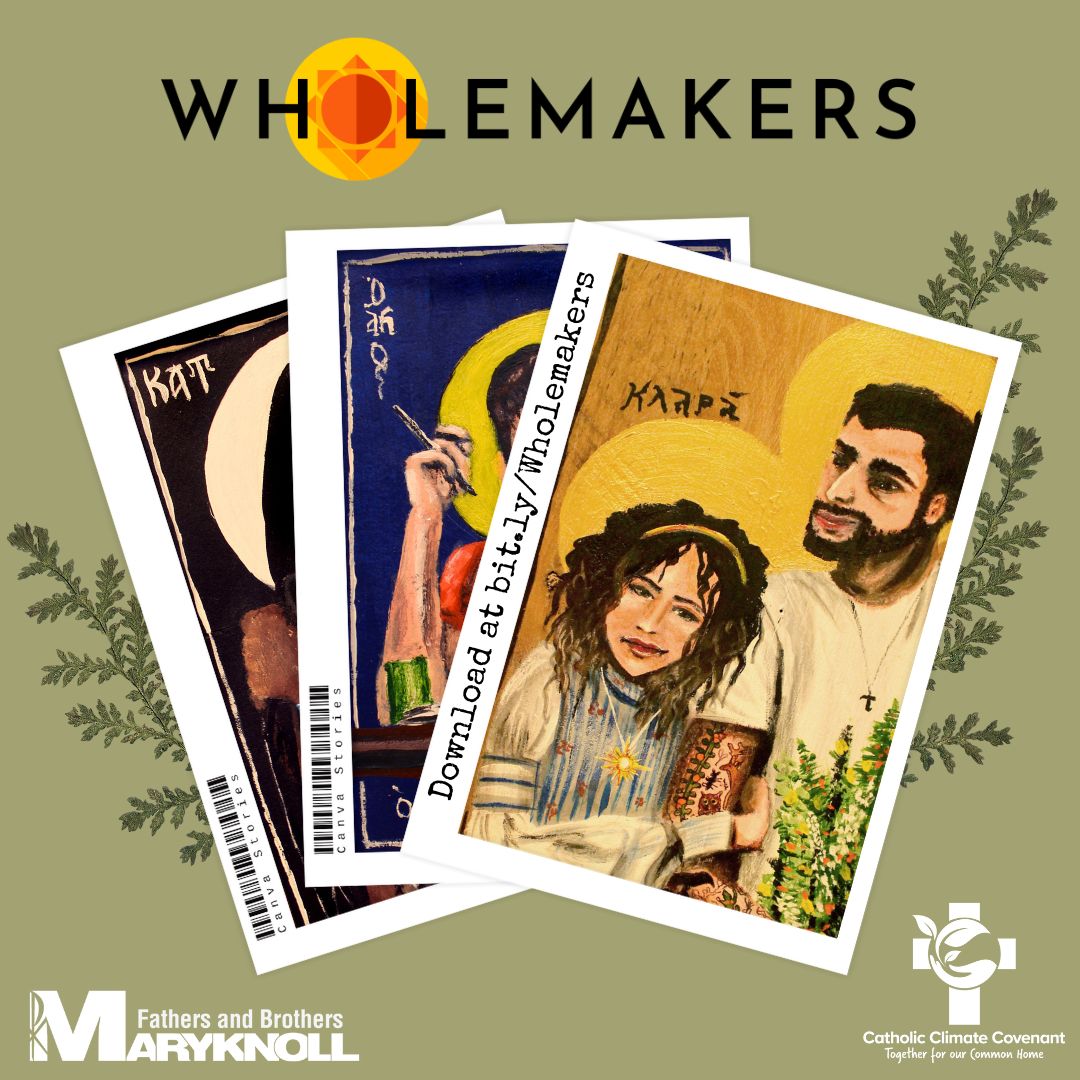 We are pleased to share that Wholemakers, our ecology curriculum for young adults, has been downloaded by more than 500 folks. You can be one of them!
Wholemakers is a 10-session curriculum on integral ecology for use in young adult ministry that weaves together climate science with insights from Catholic tradition.
It was created and vetted by a consortium of young adults, theologians, and experts from Catholic Climate Covenant, Maryknoll, and the USCCB among other institutions. Check it out!
Wholemakers Facilitator Training
Join a Facilitator Training webinar on August 8 to learn best practices for promoting and facilitating Wholemakers, a new integral ecology resource for young adults. Trainings are one hour and will be held throughout the summer. Learn more here: https://catholicclimatecovenant.org/wholemakers
Join Encounter, our national campaign for climate solutions
Encounter for Our Common Home is an ongoing national campaign that brings together Catholics across the country to urge our U.S. Senators to enact authentic solutions to the climate crisis. These virtual and in-person encounters with our Senators come from the foundation of our Catholic faith and in accordance with the Laudato Si' Action Platform.
We are a coalition of U.S. Catholic groups working together for our Common Home, and Encounter leaders continue to emerge and help lead us. Join Catholic Climate Covenant and our U.S. Catholic partners for this national campaign for climate solutions. This is an advocacy effort in concert with the Vatican's Laudato Si' Action Platform (LSAP) activities in the United States.