Pope Francis' prayer for the Season of Creation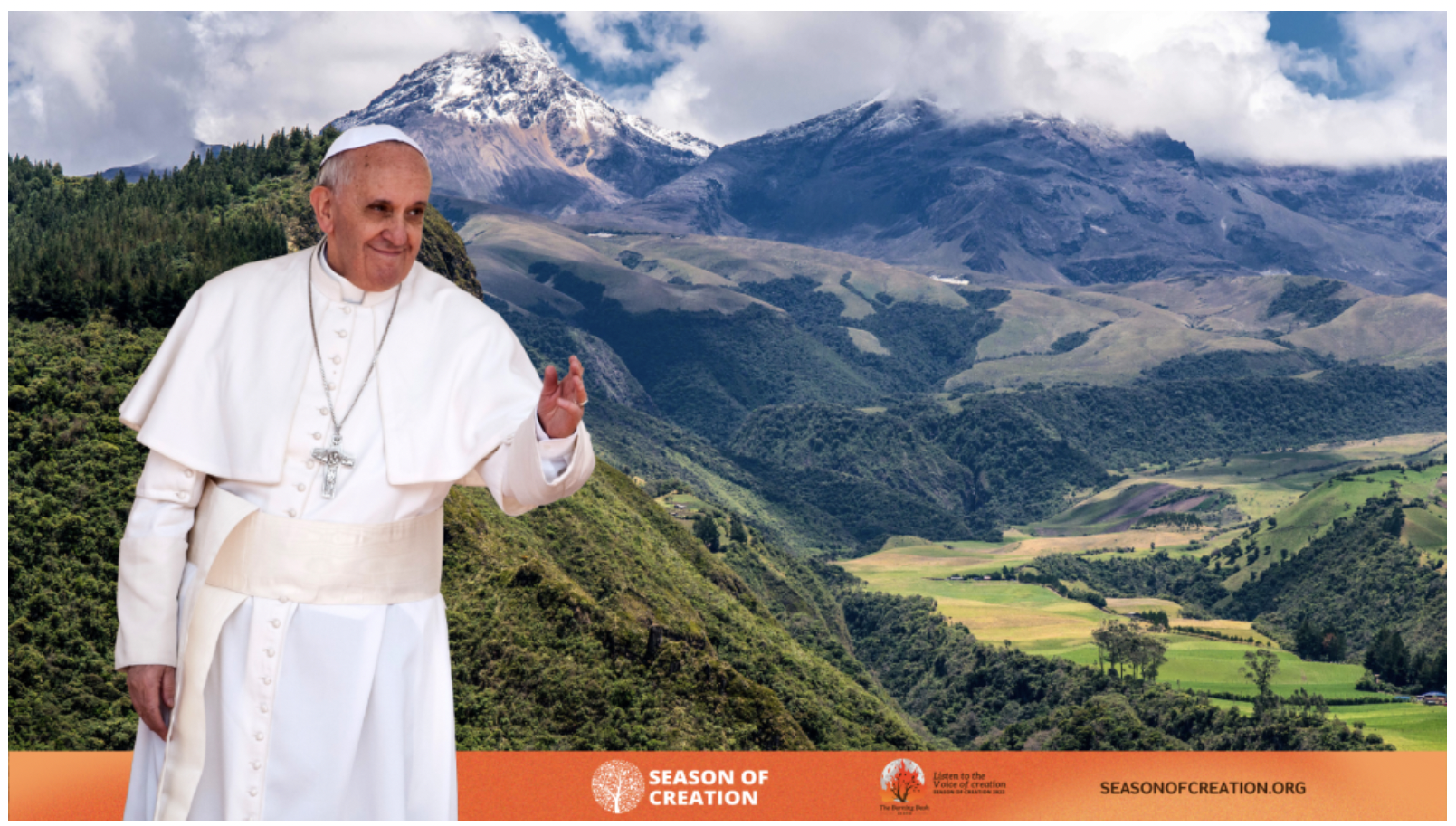 For the first time, Pope Francis has published in advance his message for the World Day of Prayer for the Care of Creation, which marks the beginning of the Season of Creation. The Holy Father asked that "we return to pray in the great cathedral of creation, enjoying the "grand cosmic choir of innumerable creatures singing praises to God." Pope Francis also asked, "in the name of God" that large extractive corporations "stop destroying forests, wetlands and mountains, stop polluting rivers and seas, stop poisoning people and food."
Pope Francis also called the upcoming United Nations Climate Change Conference (COP27) an "opportunity to work together for an effective implementation of the Paris Agreement" and arranged for the Vatican City State to adhere to the UN Framework Convention on Climate Change and the Paris Agreement. 
Vatican calls for end to new exploration and production of fossil fuels 
At a Vatican press conference, held on July 21, Cardinal Michael Czerny, Prefect of the Dicastery for Promoting Integral Human Development, issued an urgent wake up call to the world. "The planet already is 1.2 degrees hotter, yet new fossil fuel projects every day accelerate our race towards the precipice. Enough is enough," Czerny said. "All new exploration and production of coal, oil, and gas must immediately end, and existing production of fossil fuels must be urgently phased out." Read more.
Laudato Si Action Platform names a new director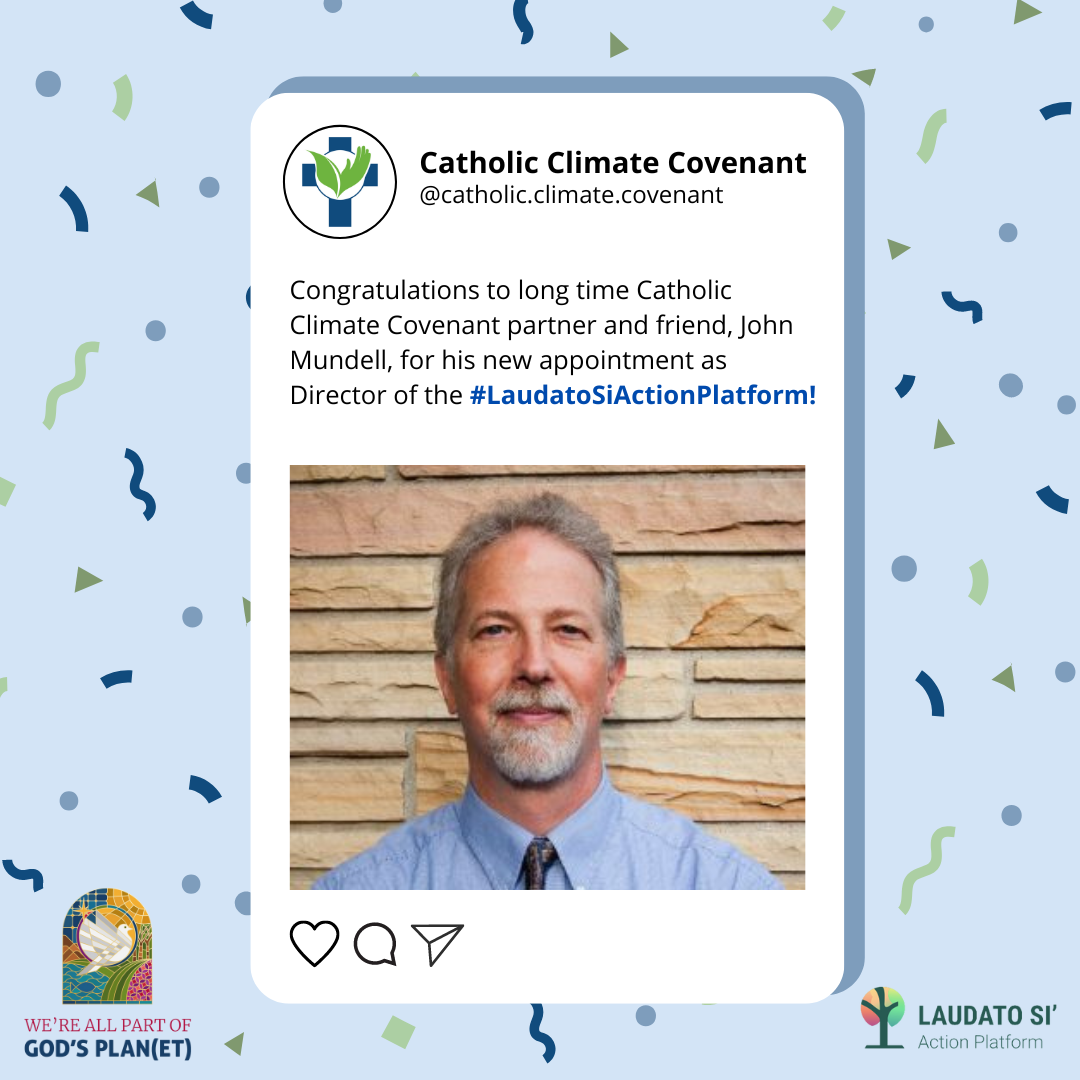 At the same (very newsy!) press conference, Cardinal Czerny announced that the Dicastery for Promoting Integral Human Development is strengthening the Laudato Si' Action Platform by naming John Mundell as its director. An environmental engineer from Indianapolis, Mundell has been instrumental in developing Laudato Si' Plans for the Archdiocese of Indianapolis and the Focolare Movement. (Stay tuned for our upcoming interview with John.) 
In Canada, Pope praises Indigenous peoples' connection with the Earth 
Pope Francis concluded his weeklong "penitential pilgrimage" through Canada in the town of Iqaluit, one of the most remote spots he has visited, using the Arctic location to spotlight environmental concerns, according to National Catholic Reporter. In addition to apologizing for the church's treatment of Indigenous peoples, he underscored one of the central themes of his papacy: care for the environment. "There is a beautiful relationship between you and this land you inhabit," he said. 
Brazilian Catholic leader calls for end to violence against Indigenous peoples 
On the other side of the equator, Brazilian church leaders said they hoped Pope Francis' message in Canada about "walking together" with Indigenous people will be heard throughout Brazilian society. Marcelo Zelic, a member of the São Paulo commission, said he hoped it could inspire Brazilians "to get involved in our country to stop violence against Indigenous peoples," according to National Catholic Reporter. 
Pope to elevate first cardinal from the Amazon 
Speaking of Brazil, at a Vatican consistory in August, Pope Francis will elevate the first cardinal to come from the Amazon region. Archbishop Leonardo Steiner of the Brazilian city of Manaus told The Associated Press that he attributes his selection in part on the Pope's priority to care for the Amazon "as our common home" and to be a church that "knows how to contribute to the autonomy of Indigenous people."
Catholic farmers find spiritual connection doing the dirty work 
The magazine US Catholic has published a fascinating article on Catholic farmers who "do the dirty work of sustainable living." The story includes the Franciscan Friars Conventual of Our Lady of the Angels Province, who were inspired by the writings of Pope Francis to reclaim and rehabilitate their land. Now, all their harvested food—grown without pesticides or chemicals—is donated to the Franciscan Center of Baltimore, which provides meals for unhoused populations and others who are experiencing hunger. 
Catholic Relief Services co-sponsors new anti-poverty program – event on Aug 11!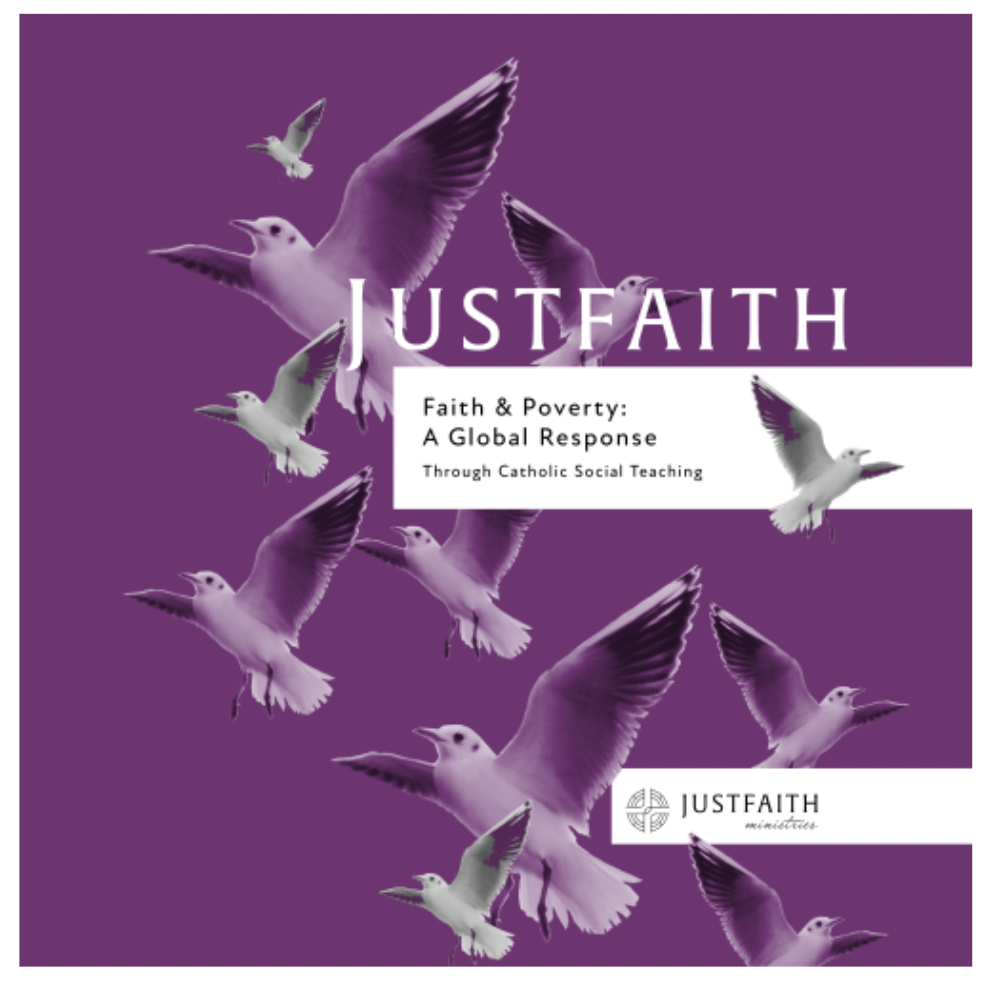 Catholic Relief Services and JustFaith Ministries have partnered in the development of a new JFM Catholic program that addresses global poverty. Faith and Poverty: A Global Response, explores God's call to stand in solidarity with those whose lives are affected by severe poverty across the globe. To learn more about Faith and Poverty: A Global Response, please join JustFaith Ministries and CRS for an informational meeting on August 11th, at 3:30 PM ET. Registration for the meeting is available at https://justfaith.org/august-program-information-meeting.
Worship Guide for Climate Vigil Songs out now
The worship guide for the Climate Vigil Songs album is out now! In partnership with Climate Vigil, we are offering (free) resources to support worship, teaching, Bible studies, and dialogue related to climate change.
The Worship Guide includes:
Song links, lyrics, and artist reflections

Song-specific devotions by Christian authors

Access to the sheet music for each song

Critical information about climate change and why it matters to Catholics

Opportunities to participate in Climate Vigil events in your community
You can sign up to receive the Worship Guide directly at climatevigil.org/album. Enjoy the music while you're there!
Sisters Act!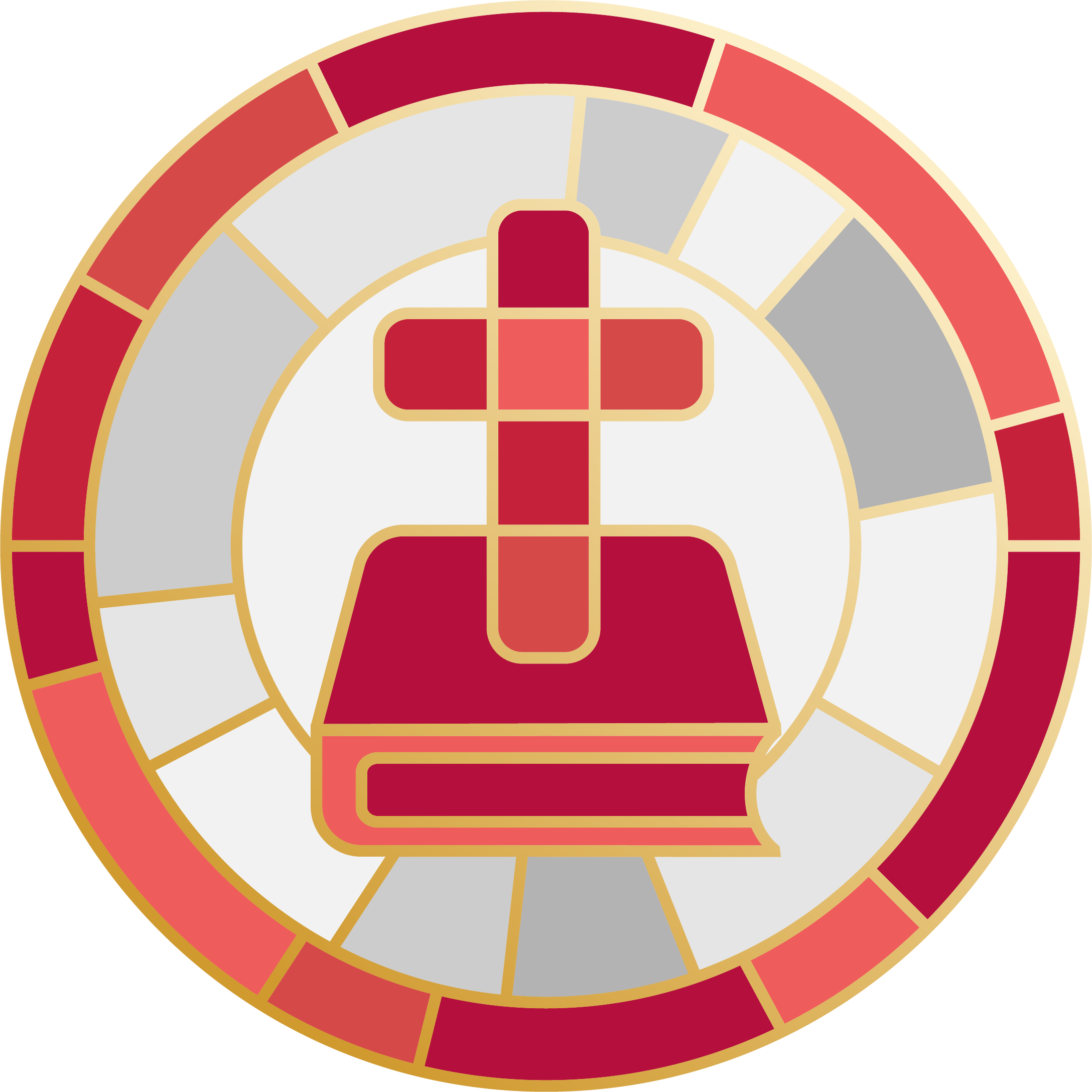 The Sisters of Mercy are publishing a seven-part series highlighting how their community and its associates are addressing the seven goals of Pope Francis' Laudato Si' Action Platform. The activities range from an elementary school in Ohio that blends Montessori learning with ecology (they call it a Farmessori) to installing solar panels and a biogas chamber in Jamaica to holding spiritual retreats on the dangers of extractivism, aka, the unearthing of oil, gas, and minerals from our wounded planet with little regard for people or the Earth. Read the series here: https://www.sistersofmercy.org/adopting-a-sustainable-lifestyle/
Planning an event? Add it to the God's Planet calendar! Here are some upcoming events: 
The Saint Kateri Conservation Center is hosting a retreat September 23-25 at the Pyramid Life Center, a registered Saint Kateri Habitat and program of the Diocese of Albany, New York. The retreat will include talks on Catholic ecology and Saint Kateri, hikes, boat rides on the lake and a special evening of prayer with the Reliquary of Saint Kateri Tekakwitha. The cost of this retreat is $175 and includes meals and lodging. Limited financial assistance is available for students, seniors, and others. Email saintkatericenter@gmail.com for more information or register here:  https://pyramidlifecenter.campbrainregistration.com/
Join the Franciscan Sisters on September 13 at 6:30 p.m., at Tau Center in Kirkwood, Missouri or via Zoom for the Franciscans For Earth Eco-Series speaker presentation "A Harvest of Awe & Wonder." Register at https://franciscansisters-olph.org/events/  Choose the appropriate link to register for "in-person" or via Zoom.
News from parishes and dioceses…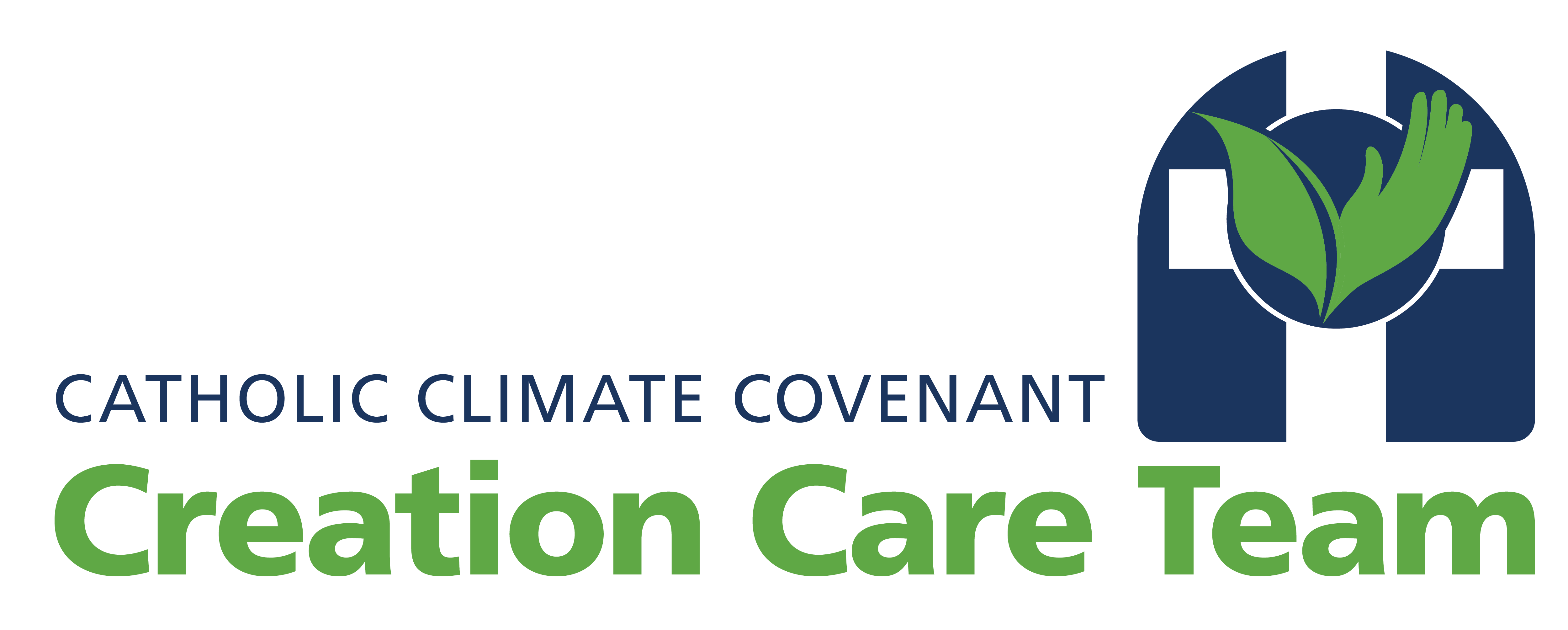 St. Martin of Tours Academy, a Catholic elementary school in La Mesa, California, was one of 27 schools nationwide to be named a U.S. Department of Education Green Ribbon School. St. Martin serves 220 students in kindergarten through eighth grade from across San Diego County. The school emphasizes global awareness, concern for social justice, responsiveness to needs within the community and respect for all of God's creation. Congrats to the administrators, educators and students on this great achievement! 
The Creation Care team in Atlanta reports that a waste audit protocol developed by a retired US EPA official is being piloted at local parishes and signups for the 2022 - 2023 Cohort of the Atlanta Laudato Si Initiative are underway. Parishes that sign up will be offered energy, water and waste audits, and develop 3-year sustainability improvement plans. Also in Atlanta, an Advocacy component for Georgia's Laudato Si Initiative has been established in conjunction with Catholic Climate Covenant's Encounter for our Common Home by Dr. David Keys who teaches at the University of Georgia.
The Boston Catholic Climate Movement has been busy, contacting their Senators as part of the Encounter campaign, convening synod listening sessions, and planning a "green your parish" conference for September and an August 24 workshop titled, "Three Cries, One Heart: Listening to the Cries of the Earth, the Cries of the Poor, and the Cries and Hungers of our own Hearts." Contact BostonCatholicClimate@gmail.com for more information.  
The Care for Creation Network in the Diocese of Arlington, Virginia, sponsored five webinars this spring about caring for creation and promoted the series throughout the dioceses and beyond. See here to watch recordings of the webinars.
In the Archdiocese of Newark, New Jersey, Cardinal Tobin has approved a draft of the archdiocese's Laudato Si Action Plan, and will write a letter of introduction, which the Creation Care team hopes to finalize and share during the Season of Creation. Cardinal Tobin also approved the Archdiocese registering for the Laudato Si Action Plan.