Dear Friend,
All is connected. This theme runs throughout Pope Francis' encyclical, a theme he carries forward from Pope Emeritus Benedict XVI. In Caritas in Veritate, Benedict says: "The book of nature is one and indivisible…Our duties towards the environment are linked to our duties towards the human person, considered in himself and in relation to others." (#51)
A June article in The New York Times Magazine clearly demonstrates this connectedness and the need to hear both "the cry of the earth and the cry of the poor." Featured are families in South Philadelphia who suffer the health consequences of living too close to a massive refinery. "Black communities like Grays Ferry shoulder a disproportionate burden of the nation's pollution," the article states. As we struggle with multiple crises (the pandemic, a severe recession, and reckoning with systemic racism,) I contend that anyone paying just the slightest bit of attention could easily draw a line connecting all of them. In each case, communities living in poverty—disproportionately communities of color—suffer most.
In this last full month of summer, I urge you to consider these connections and find ways to reach out to those impacted by these crises. Have "courageous conversations" with your friends and family to help them connect the dots. Donate to or volunteer with your local Catholic Charities agency as they work tirelessly to meet the demands of families in need.
Advocate on behalf of all to local, state, and federal lawmakers to ensure that our public policies reflect Catholic values and principles.
In Gratitude,
Dan
Dan Misleh
Founding Executive Director
Catholic Climate Covenant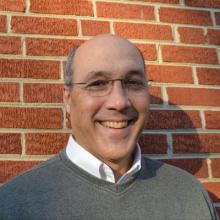 Make Sure you are Registered to Vote
The 2020 election has monumental implications for our climate and our common home. The U.S. bishops emphasize that in the Catholic Tradition, responsible citizenship is a virtue, and participation in political life is a moral obligation. In the U.S., voting is an especially important way to enact social justice that is essential to Christian love and "concerns the social, political and economic aspects and, above all, the structural dimension of problems and their respective solutions" (Compendium of the Social Doctrine of the Church, no. 201). But you can't vote if you're not registered! In some states, the registration process must be completed 30 days before the election (Nov. 3 this year.)
To see if you are registered and to complete the registration, take time NOW to review How to Register to Vote from www.USA.gov.
Catholics Leading the Way
Catholic Energies Completes Arlington Diocese Solar Projects
The Arlington Catholic Herald published Sunny Days Power Parishes, a story about the three parishes in the Catholic Diocese of Arlington that went solar with the assistance of Catholic Energies this July.
The churches are: Nativity Catholic Church in Burke, St. Bernadette Church in Springfield and St. Anthony of Padua Church in Falls Church. Together the projects will generate an additional 750 kW of renewable energy, produce clean power for decades, and save the churches more than $1.5M in energy operating costs combined during the term of their solar agreements.
"Father Cilinksi said he and the Nativity community went solar to protect the environment and save the parish money. 'We're told that in the next 20 years, it will eliminate 7,700 metric tons of carbon dioxide, produce 91,000 kilowatts of electricity and save about $200,000,' said Father Cilinski. 'For us, not only was saving money a factor, but really we did it for the prophetic witness that it provides. It's a response to Pope Francis, who asked us to care for our common home.'
Read the Covenant press release here.
Welcome to New Board Members!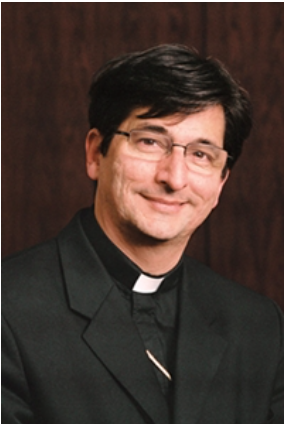 Catholic Climate Covenant is honored and joyful to announce Most Rev. Joseph J. Tyson, Bishop of Yakima as our official U.S. Conference of Catholic Bishops-appointed liaison working on Care for Creation with our team and 19 national Catholic partners.
Most Rev. Joseph Jude Tyson was born on October 16 in Moses Lake, Washington and at an early age moved to Seattle with his family. He was ordained to the priesthood in 1989. His degrees include a Bachelor of Arts in Russian and Eastern European Studies as well as Editorial Journalism from the University of Washington, a Masters in International Relations from the University of Washington, a Masters of Divinity from the Catholic University of America, and an honorary Doctorate of Letters from St. Martin's University in Lacy.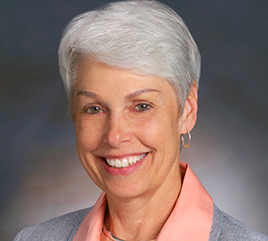 The Covenant is also pleased to welcome Dominican Sister, Mary Ellen Leciejewski as a board member. Sr. Mary Ellen is the System Vice President for Environmental Sustainability for CommonSpirit Health based in California.
In this role, Sr. Mary Ellen is responsible for overseeing systemwide sustainability initiatives. In conjunction with her work in sustainability Sr. Mary Ellen facilitates communication networks among her colleagues and works closely with hospital systems and environmental organizations throughout the country to raise awareness of healthcare's impact on the environment and to promote programs that proactively address issues of sustainability.
We look forward to our fruitful work together.
Welcome Bishop Tyson and Sr. Mary Ellen!
Covenant's July Webinar: Faithful Recovery in a Time of Climate Change
Catholic Climate Covenant hosted the webinar Faithful Recovery in a Time of Climate Change on Thursday, July 30.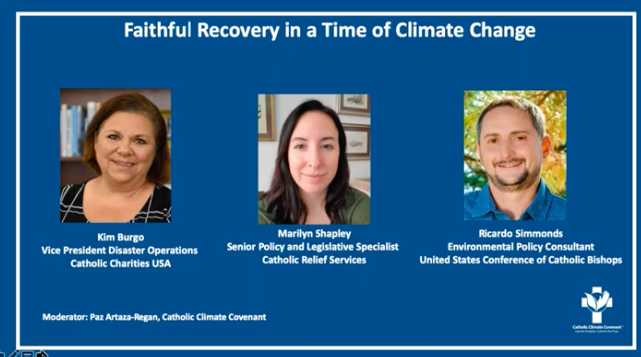 The discussion was lively with presenters Kim Burgo, Vice President of the national Disaster Operations office for Catholic Charities USA; Marilyn Shapley, Senior Policy and Legislative Specialist with Catholic Relief Services; and Ricardo Simmonds, Environmental Policy Advisor and Consultant, US Conference of Catholic Bishops. The panel explored how we recover from the immediate Covid-19 pandemic in a manner that is faithful, sustainable, and just; how the U.S. Catholic Church is responding to the pandemic as we also deal with climate change; and the principles, efforts and strategies that U.S. Catholic agencies are promoting for a sustainable long-term recovery for the future.
If you missed the discussion, you can watch the video here: Faithful Recovery in a Time of Climate Change
Be on the lookout for our next webinar in September! When you register you get a link to the recording.
Hope for Creation Continues!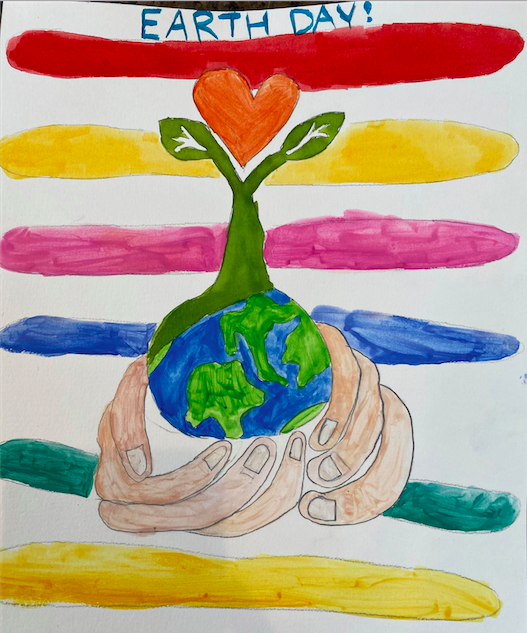 Catholic Climate Covenant continues its Hope for Creation virtual initiative to invite prayers, meditations, stories, essays, statements, reflections, art, poems, songs, photos, videos, etc. to celebrate creation, each other, and hope in these uncertain times. Your submission will be exhibited here, and (with permission) used in social media through the Season of Creation (Sept. 1st-October 4th). Students are especially encouraged to participate! Please share the Hope for Creation initiative with friends, school, or your parish, which we are extending throughout Laudato Si' Year, through May 24, 2021.
Feast of St. Francis Program Coming Soon!
Each year the Covenant produces a 90-minute educational program for the Feast of St. Francis (Oct. 4th.) This year's theme is "The Healing Power of Love in Action: Creation Care in a Time of Pandemic and Political Partisanship". The program will explore how St. Francis' Canticle of the Creatures speaks profoundly to the issues we face today, and help your community live out our call of love in action.

The program will be available in early August, but you can pre-register and we will email you the program as soon as it is published. Though produced for the Feast of St. Francis, the program may be used whenever it best fits with your community's schedule.
Faithful Action on Climate Change
Connecting Voices, Connecting Laudato Si': Action 2021
Enjoy this video from Ecojesuit of the different voices that expressed reflections on Laudato Si' celebrating the simplicity of life, of nature, and the deep importance of community. These reflections and comments come from various webinars during Laudato Si' Week and show the unity in diversity that calls us to action over the coming year. Listening to people, four steps emerged in the effort to connect. First is learning from the Covid-19 experience, then second is recognizing we can act if we act together. Third is that conversion makes the difference and gives the perseverance, and finally, if we all act, the hope and the change take place. Read the full article: https://www.ecojesuit.com #LaudatoSiYear
Climate Change and the U.S. Elections
The Maryknoll Office for Global Concerns offers this video about current U.S. policy on climate change, the Catholic Church's teachings and position, and how all this relates to the upcoming elections in November 2020. Presented by Chloe Noel, Faith-Economy-Ecology Program Coordinator for the Maryknoll Office for Global Concerns on July 9, 2020.
Faith and the Faithful in the 2020 Elections: Religion, Racism, and the COVID-19 Crisis
On Friday, July 10, the Initiative on Catholic Social Thought and Public Life at Georgetown University co-sponsored a Public Dialogue with Georgetown's Institute of Politics and Public Service on Faith and the Faithful in the 2020 Elections: Religion, Racism, and the COVID-19 Crisis. The online dialogue focused on how the social and economic costs of the coronavirus pandemic and the moral and human costs of racism may be affecting religious communities and voters in advance of the November elections. If you missed it live you can watch the video recording here.
NRPE blog: Intergenerational collaboration needed to heal from pandemic and climate crisis
Jeanine Ramirez, a recent graduate from Saint Leo University and a past participant in the U.S. Conference of Catholic Bishops' Laudato Si' Advocates Program, recently wrote for the National Religious Partnership for the Environment a blog titled For the 5th anniversary of Laudato Si', let's be charitable, about how youth being blamed for lack of concern about the pandemic or older generations being challenged on their lack of action on the climate will not lead us to work together to live out the values of Laudato Si' that compel us to care for the environment and for each other. "This is an opportunity to practice the charity that leads to reconciliation between the generations, instead of the selfishness that drives us apart."
Season of Creation: Jubilee for the Earth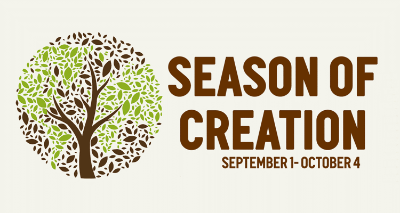 Each year, the ecumenical steering committee offers a theme to unify Christian communities in their celebration Season of Creation. The 2020 theme is "Jubilee for the Earth: New Rhythms, New Hope." Together, the world's 2.2 billion Christians come together in prayer and action for our common home. Ahead of the Season of Creation, make sure to visit seasonofcreation.org to find out about events and resources to help Christians celebrate the season around the world.
US bishops' anti-poverty program puts Laudato Si' into action with $500,000 grant
The Catholic Campaign for Human Development (CCHD), the domestic anti-poverty program of the U.S. Conference of Catholic Bishops, announced July 22 it had approved a $500,000 national grant to assist low-income people in the Southeast "to overcome the impacts and address the root causes of climate change" over the course of the next five years, reported National Catholic Reporter.
Ralph McCloud, CCHD director, told EarthBeat that the grant connects two important church documents — Francis' 2015 encyclical Laudato Si' and the U.S. bishops' 2018 pastoral letter against racism, "Open Wide Our Hearts" — by examining and seeking solutions to the disproportionate ways climate change impacts low-income and minority people in America.
"This is a way to give amplification to the voices of those communities," he said.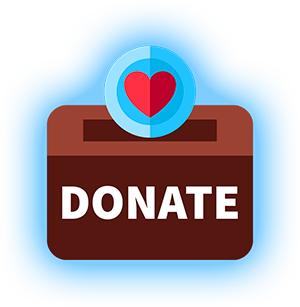 Catholic Climate Covenant provides all its programs and resources free of charge. We rely on the generosity of our supporters to inspire and equip people and institutions to care for creation and care for the poor. Through our 19 national partners, we guide the U.S. Church's response to climate change by educating, giving public witness, and offering resources. Thank you for giving to care for creation and care for the poor.
Contact Us
Catholic Climate Covenant
415 Michigan Ave NE
Suite 260
Washington, District of Columbia 20017
(202) 756-5545
info@catholicclimatecovenant.org