From the Founder: Remaining hopeful - Faith tells us we can work in newness to protect our planet
Dear Friend,
How is your Lent going?
I ask because I fear our collective period of penitence may be heavy in our hearts. For starters the United Nations' Intergovernmental Panel on Climate Change recently issued another dire warning about the dangers posed by global warming. A key report takeaway: nations aren't doing nearly enough to protect our planet from both current and future perils unleashed by climate change. We aren't changing our fossil fuel and other excessive consumption patterns, and there are consequences for all of creation.
"Unchecked carbon pollution is forcing the world's most vulnerable on a frog march to destruction — now," said António Guterres, the United Nations secretary general. "This abdication of leadership is criminal." (And immoral, I might add.)
The dangers of a warming planet are clear and present: storms, floods and other extreme weather events displaced more than 13 million people across Asia and Africa in 2019. Heat and drought are killing crops and trees and putting millions more people at increased risk of hunger and malnutrition worldwide.
Then there is Ukraine and the dangers of petro-dictators. New York Times columnist Tom Friedman notes that the U.S. and other countries are funding Russia's military by buying their fossil fuels. But instead of seizing the opportunity to cut fossil fuel consumption, the U.S. is turning to Venezuela and opening the strategic oil reserves to try and reduce prices at the pump. Friedman calls this what it is: madness. 
So how is your Lent going?
"It can be easy to be immobilized by fear and anxiety. The future seems quite uncertain," write Catholic Climate Covenant's social media manager, Emily Burke, and advocacy intern, Henry Glynn.
But in a recent column Burke and Glynn said they found hope during a recent conversation with Pope Francis, and in the outpouring of support they received afterwards.
"It's not too late. We must act, and we must act together. Read the IPCC report, but also read Laudato Sí. Watch our encounter with Pope Francis. Join our efforts," they write. "The window of time to act might be closing, but so long as our hearts remain open, there is hope."
Wise words, and a reminder that although climate change poses an enormous global challenge, solutions are available. And we must also commit to the common good through personal sacrifices as well as local advocacy, including within our own dioceses.
Today we have the technology to reduce energy consumption dramatically through energy efficiencies and renewable energy. These actions have the added benefits to not only reduce our dependence on fossil fuels, but to save money, lessen global insecurity, protect the most vulnerable, save endangered plant and animal species, and show our gratitude for God's good gift of creation.
As Easter approaches, I find hope in the words and events of our shared Catholic faith, and our young people, and our own transformations. Happy Easter to all of you. Happy Earth Day to all of you. May we all work together in newness to protect our imperiled planet.
Blessings,
Dan
Dan Misleh
Founder
Catholic Climate Covenant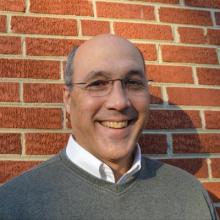 Catholic Climate Covenant Updates
A new national Catholic campaign for climate solutions!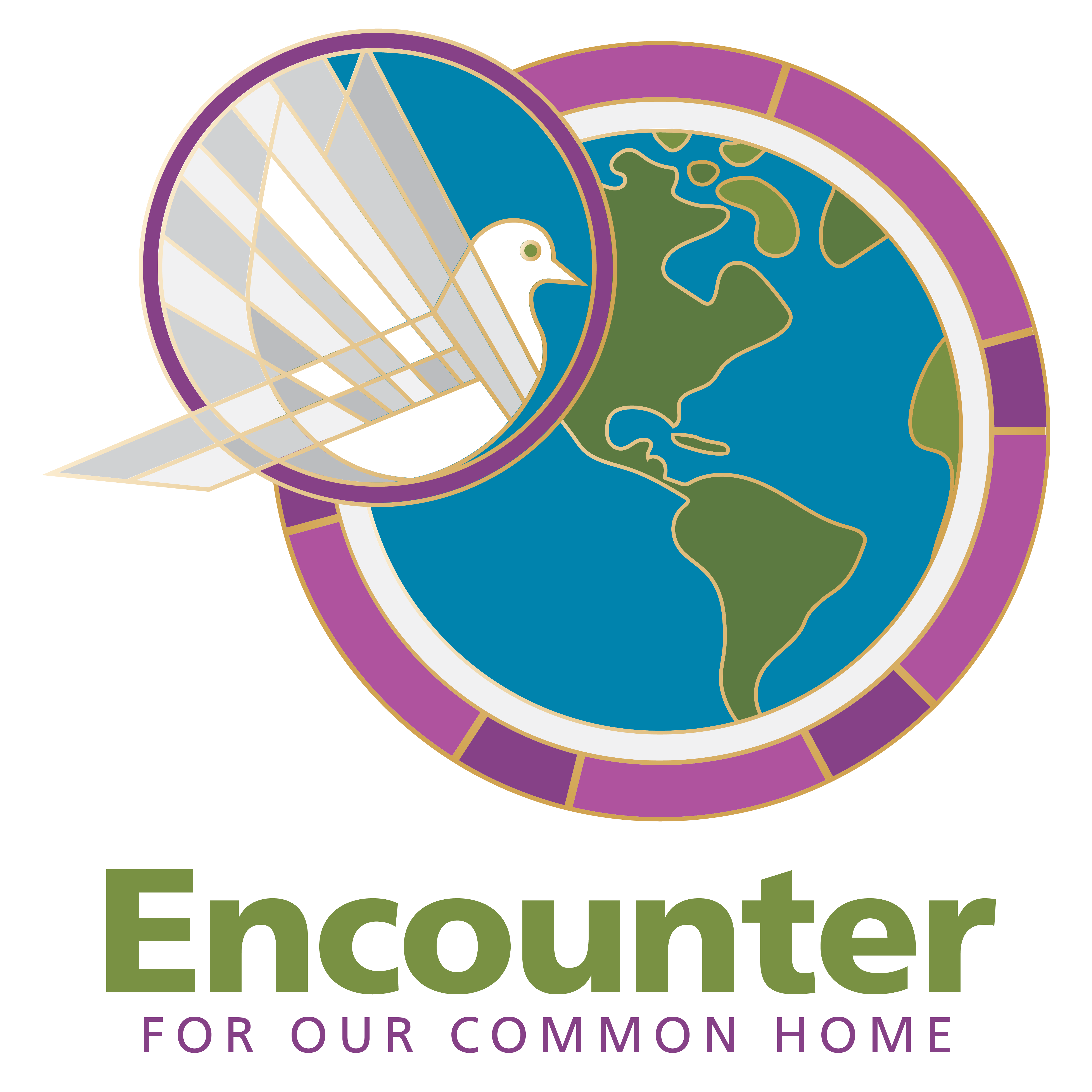 Have you joined Encounter for Our Common Home yet? Join Catholics across the United States this Spring for a national training and advocacy campaign to urge our U.S. Senators to support climate solutions for the sake of our most affected neighbors, our future, and our common home. When you join, you will be the first to hear of campaign events, including:
Community-building events

Webinars on our faith and climate action

Young Adult materials and engagement

Trainings

Resources

Action alerts
The campaign culminates May 2-6 in a "Week of Encounter": virtual or in-person meetings with U.S. Senators. If you have been looking for a way to make a difference to help protect creation, Join the Encounter Campaign today!
Sponsors include Caritas North America, Catholic Association of Diocesan Ecumenical and Interreligious Officers, Catholic Climate Covenant, Catholic Health Association of the United States, Franciscan Action Network, Laudato Si' Movement, Leadership Conference of Women Religious, Maryknoll Office for Global Concerns, National Catholic Education Association, Sisters of Mercy of the Americas, and Religious of the Sacred Heart (RSCJ.)
Download your 2022 Earth Day Program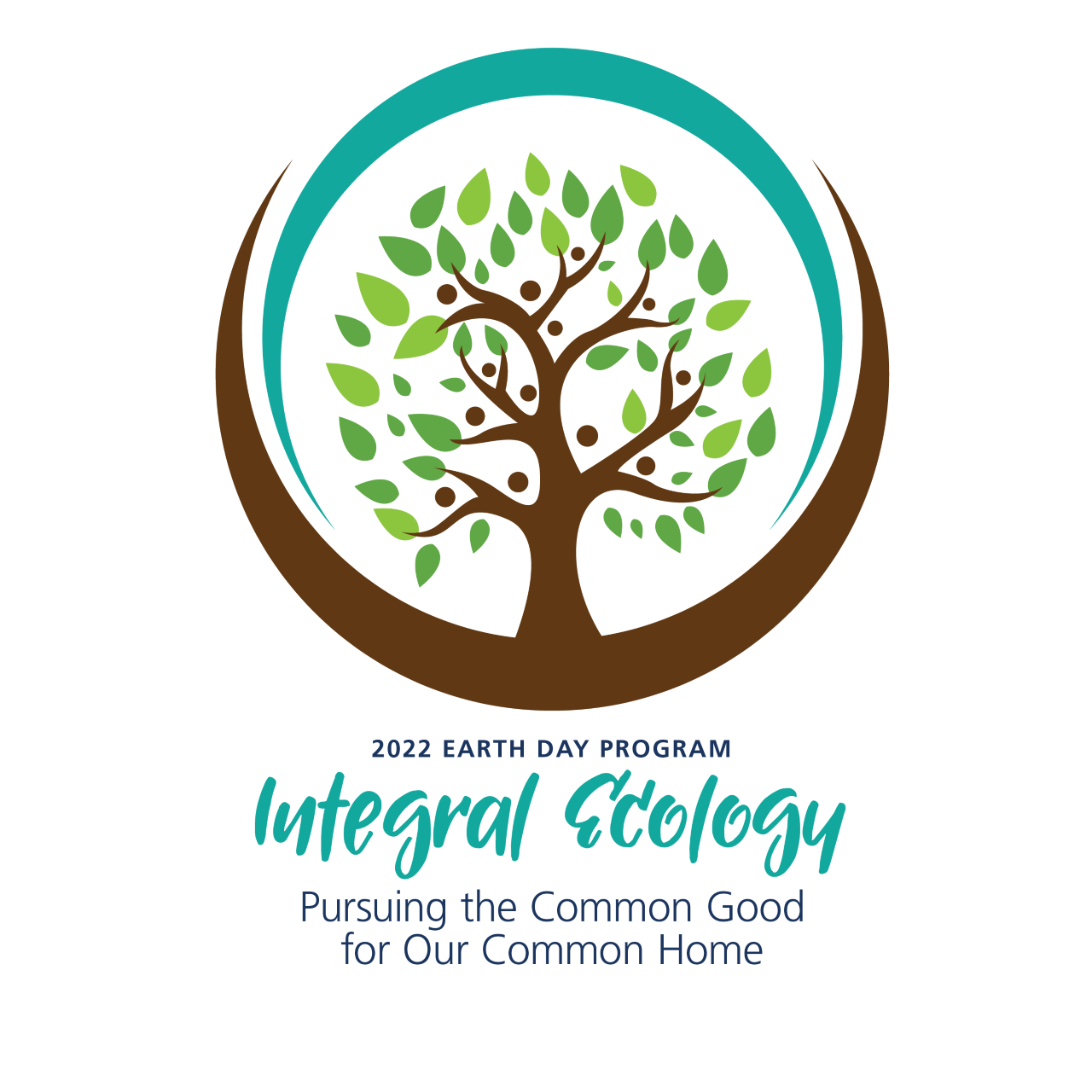 April is here! How will you, your parish, or your community commemorate Earth Day this year? Catholic Climate Covenant provides a free one-hour program designed to help families, parishes, schools, and religious communities learn, pray, and act on creation care issues and respond faithfully to both the cry of the Earth and the cry of the poor.
This year's Earth Day program, "Integral Ecology: Pursuing the Common Good for Our Common Home" includes prayers, readings, a short video, discussion questions, and ideas for taking action (including a suggested advocacy AND personal sustainability commitments). The program will lead to a deeper understanding of the concept of "Integral Ecology" and move participants to take meaningful sustainability actions. It also includes a suggested advocacy action.
The 2022 Earth Day program is intended to commemorate Earth Day (April 22), but it could also be used during Laudato Si' Week (May 22-29, 2022) or at any time that fits your community's schedule. If you have questions about the Earth Day 2022 program, (or if you have issues with any of the links) please contact Paz Artaza-Regan (Paz@catholicclimatecovenant.org).
Become a Laudato Si' Animator!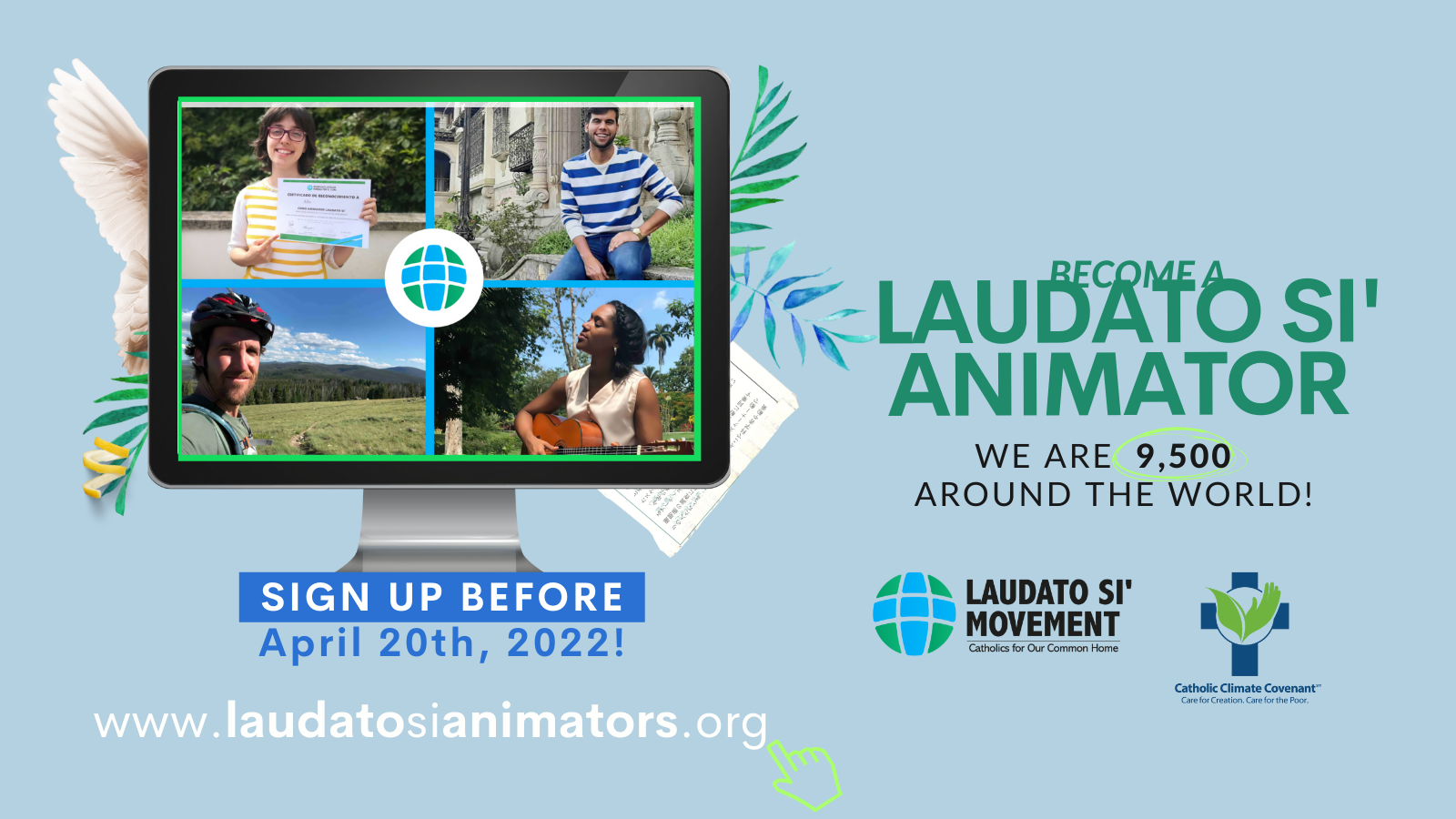 Catholic Climate Covenant is proud to partner with Laudato Si' Movement and invite you to Become a Laudato Si' Animator as part of the latest training which begins April 20.
The Laudato Si' Animators program is a free training that will prepare you to lead the ecological conversion of your parish or local community. The self-paced program includes weekly readings, videos, and practical ideas to assist your local efforts and are based on prayer, sustainability, and prophetic advocacy. The program also includes live online dialogues with participants from around the world during the webinar breakout sessions, and for the first time they will be followed by special U.S. breakouts right after (think of it as the U.S. "after party!")
Join a community of thousands around the world who are working to protect God's creation. In addition, during the U.S. breakout sessions, learn how to apply what you learn to the U.S. and meet people from around the country. Sign up today!
The program is self-paced, and the live online webinar dates and times are below. Please Note: the more ideal times for East and Pacific coast time zones are listed below for each date (choose one time on each date), but you are invited to whichever session is best for you. You do not need to be present at all eight dialogues to become an animator!
Wednesdays in April and May:
April 20 (See: Climate Impacts-Impacts in the US)
April 27 (Judge: Catholic Social Teaching)
May 4 (Ecospirituality, Ecoconversion)
May 11 (Action)

9 a.m. – 11 a.m. Eastern each date (including the U.S. breakout from 10:30-11 a.m. Eastern led by Laudato Si' Movement and Catholic Climate Covenant)
Program repeated at 6 p.m. – 8 p.m. Pacific each date (including the U.S. breakout from 7:30-8 p.m. Pacific led by Laudato Si' Movement and Catholic Climate Covenant)
Two more online sessions will be held in the mornings and evenings of May 18 and May 25, with no U.S. breakout sessions. Sign up to get all the details.
New Catholic Creation Care resources for parish leaders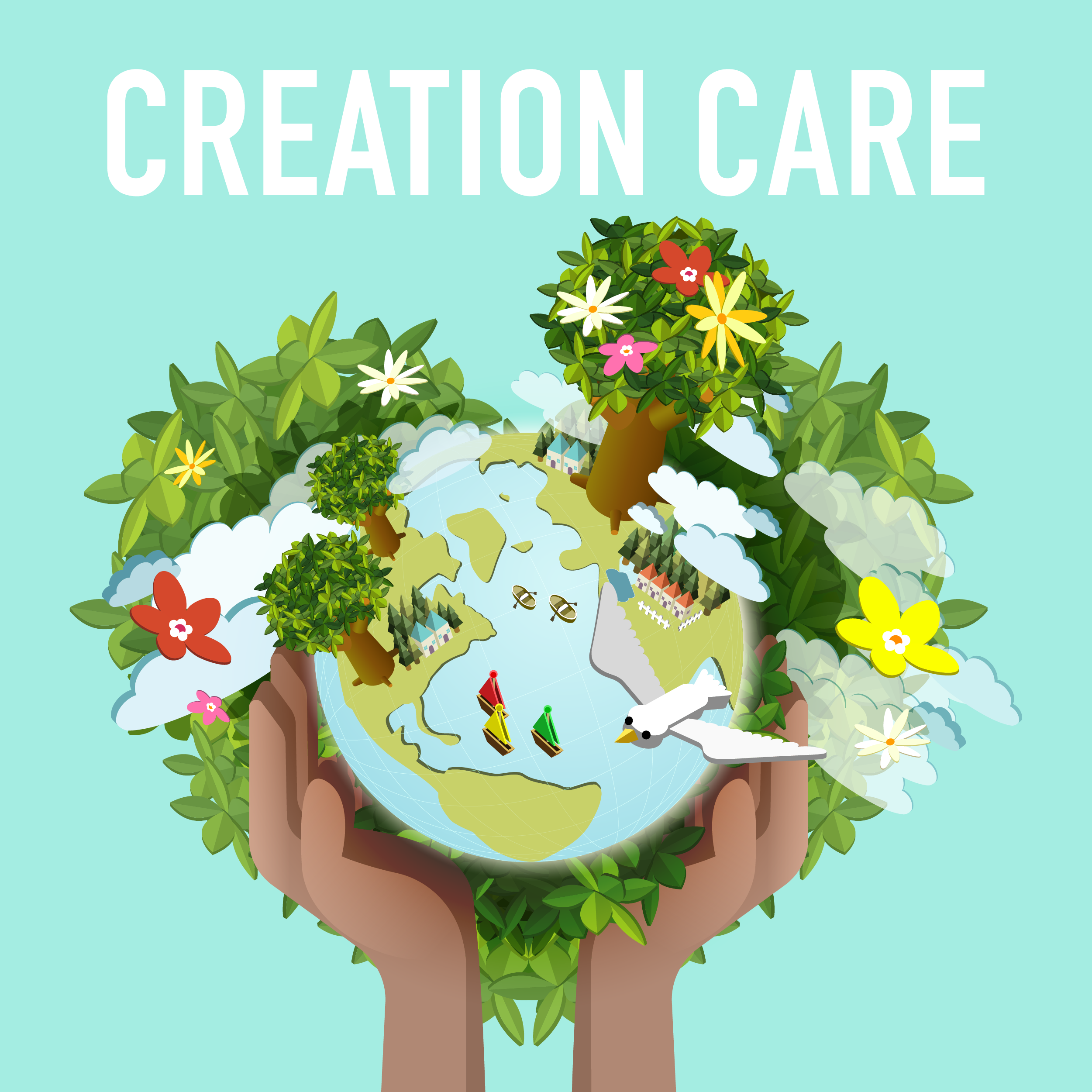 The Pastoral Center has created wonderful resources designed specifically to help parishes and schools to address climate change, focusing on practical tools to equip and empower parish leaders to invite your community to better care for creation.
These materials are recommended to anyone wishing to engage with the Laudato Si' Action Platform. We invite you to check out all their creation care resources: Catholic Creation Care Resources
Apply for a Small Grant by May 2nd!
Catholic Climate Covenant is offering a 2nd round of grants to Catholic groups for creation care. The 2022 Victory Noll Sisters Small Grants Program will offer $75,000 in small grants to support projects, programs and events across the U.S. Catholic communities that advance the spirit of Laudato Si' and promote diocesan and parish creation care activity as part of the synodal process. Grants for 2022 will be available up to a maximum of $1,000 for U.S. Catholic parishes, schools, dioceses, and other U.S. Catholic organizations. The application deadline to apply is May 2nd, 2022. Learn more and apply.
Spirit Moving: Interfaith Panel on Climate Action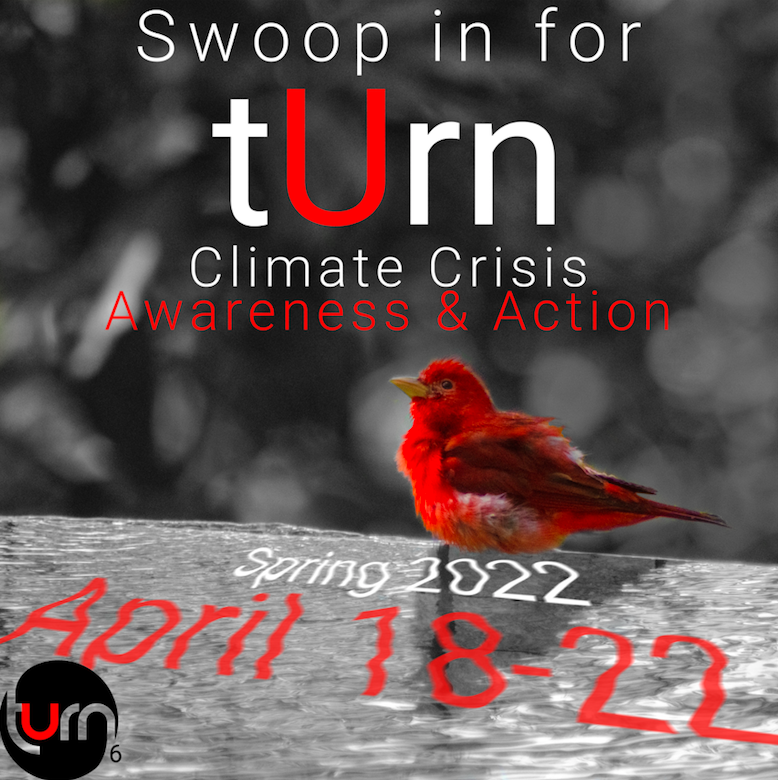 Which climate groups are the largest in the world? The most powerful? Providing the most hope? Are these exclusive categories? Santa Clara University invites you to learn from Nana Firman from GreenFaith on Muslim Perspectives on Climate Action, Michal Strutin from Dayenu: A Jewish Call to Climate Action, and Anna Robertson, the Director of Youth and Young Adult Outreach with Catholic Climate Covenent in Washington, D.C. how Muslim, Jewish and Christian environmental networks are motivated to prioritize climate action, climate justice and climate hope as members of religiously-affiliated communities. This panel will explore how compassion, a vibrant spiritual life, and a grounding in contemporary social problems and scientific realities comes together to promote agency, urgency, and a better relation with God. Learn more and register to attend April 19th at 10:30 am Pacific.
From the God's Plan(et) Calendar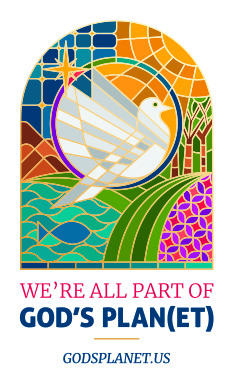 Don't forget that the God's Plan(et) website now has an Events Calendar with updates from Catholic Climate Covenant and our partners in parishes, youth groups, dioceses and creation care teams. Find information on teachings, engagement, outreach, programs, education, activities, and activism. And feel free to submit your own events to share with others.
Here are a few upcoming events:
Catholic Health Association will host a webinar on April 14 called "Integral Ecology: The Bond Between Justice and Caring for Creation." Dr. Cristina Vanin will explore how a commitment to an integral ecology challenges our entrenched and often exploitative, economic, and social systems. For more information and to register online go here.
The Catholic Information Center in Grand Rapids, Michigan will host Anna Robertson, director of Youth and Young Adult Mobilization at the Catholic Climate Covenant on April 19 from 7:00 pm - 8:30 pm. Anna will speak about how profound ecological conversion helps us to "discover God in all things." Join in person or online.
Women religious are leading the way on the church's response to global climate change. "Sisters Act" is a new newsletter feature designed to highlight and honor their leadership.
Sisters Act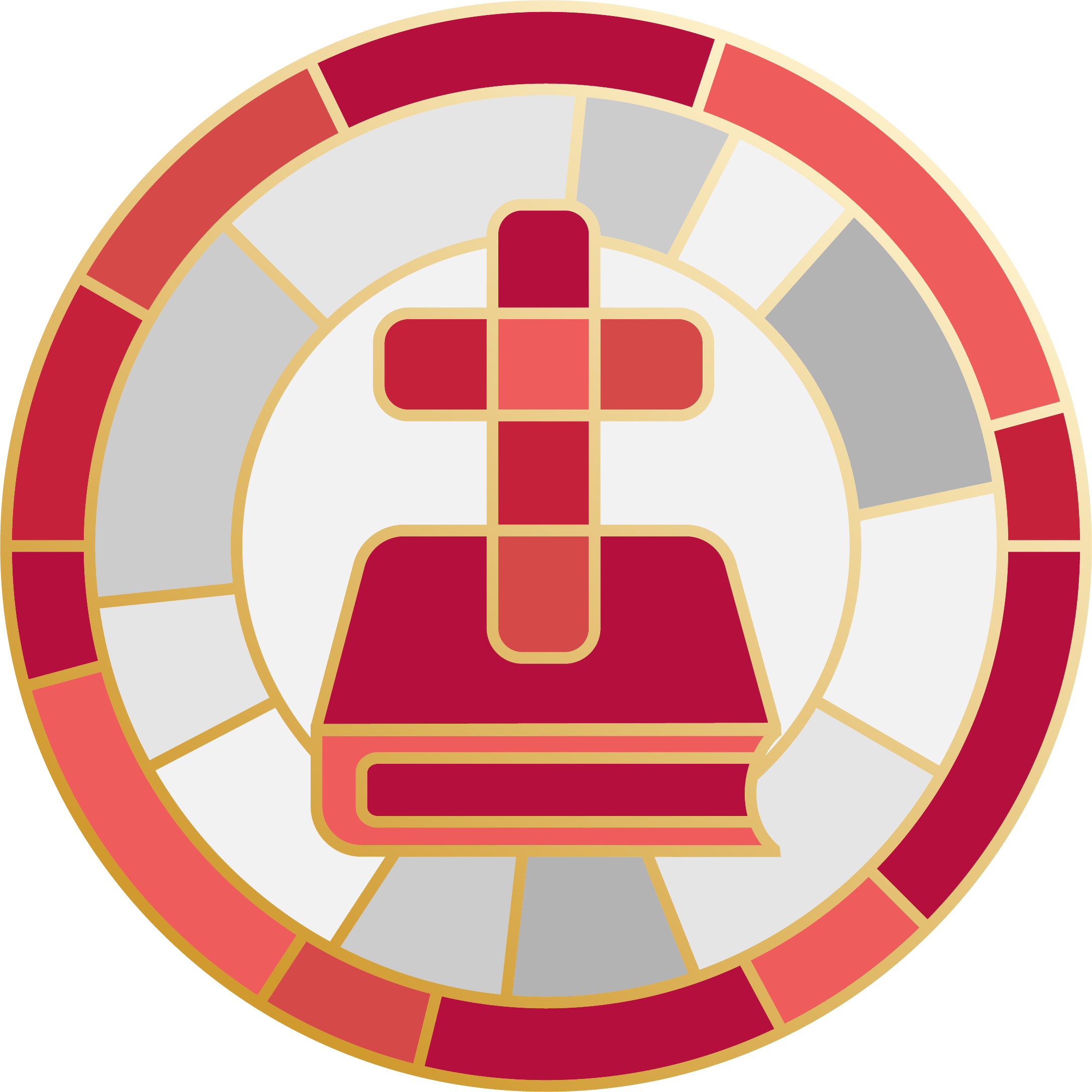 The Maryknoll Sisters, in partnership with the Interfaith Center on Corporate Responsibility, continued their leadership in responding to the cry of the Earth and the cry of the poor by taking part in shareholder dialogues with mining, energy and chemical companies and filed shareholder resolutions dealing with climate change, human rights, and pollution. The Sisters also chose Sister Patricia Ryan, MM, as the 2021 recipient of the Mama Angelica Award, named after the late Peruvian human rights activist who led a national campaign to seek justice for families of the dead and disappeared during Peru's "dirty war." Sister Patricia Ryan has dedicated her life to implementing nonviolent alternatives to extreme poverty, violence, and environmental destruction.
Catholic News Service has an interesting story on the Sisters of the Presentation of the Blessed Virgin Mary of Aberdeen, South Dakota, who are encouraging Amazon Inc., to become more transparent in its lobbying efforts in regard to climate change and adherence to the 2015 Paris climate agreement. The sisters have filed a shareholder resolution meant to understand how Amazon is in "right relationship or not in right relationship with the land and its people," as one sister explained.
The Washington Retreat House, in the nation's capital, owned and operated by the Franciscan Sisters of the Atonement, has installed solar panels on the roof, planted 17 trees, set up two rain barrels, switched to LED lighting and energy-star appliances and are moving away from single-use plastic utensils and service wear. The retreat hopes to be known as a hub of eco-consciousness.
The Sisters of Providence of Saint Mary-of-the-Woods, Indiana, concluded the final day of Catholic Sisters Week on March 14 by celebrating International Rivers Day with prayer, song and a blessing of the Wabash River. Many Sisters of Providence traveled to Fairbanks Park in Terre Haute, to bless the Wabash River and recognize the First Nation Peoples who lived on what is now the State of Indiana land.
Catholic Climate youth leaders write about meeting Pope Francis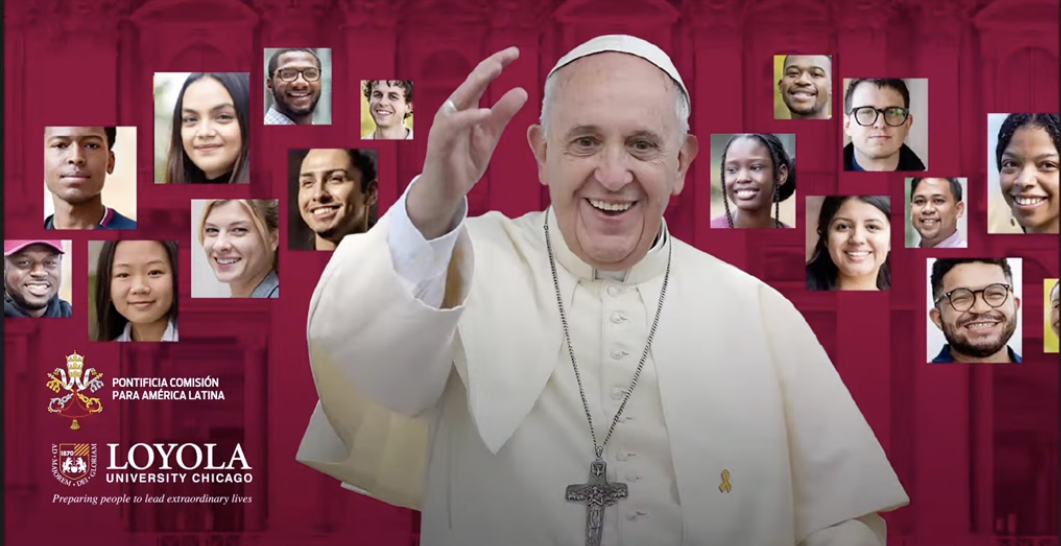 Catholic Climate Covenant's social media manager, Emily Burke, and advocacy intern, Henry Glynn, wrote a thoughtful column about speaking directly with Pope Francis at a virtual synod of college students in February. Inspired by faith and reason, they spoke about climate change as an issue that profoundly worries their generation and echoed sentiments from Laudato Sí by connecting climate action to their Catholic faith. Read the column and watch a recording of the event.
Loyola University Chicago host virtual conference on climate
Pollution, health, climate change and racism were in focus during Loyola University Chicago's virtual conference on climate, which featured seven panel discussions spread across five days. The speakers included scientists with the Centers for Disease Control and Natural Resources Defense Council, environmental justice advocates and climate activists, young entrepreneurs, and Illinois Governor J.B. Pritzker.
News from parishes and dioceses…
St. Anthony of Padua Church in Fairfield, Connecticut, is preparing its Resurrection Victory Garden, whose fresh produce provides an average of 400 meals a day at the nearby Thomas Merton Center. The parish recently conducted an energy audit of the parish buildings and are researching ways to make them more energy efficient.
Leaders at the Our Saint Francis of Assisi ministry at St. John the Evangelist Catholic Church in Seattle are quite busy -- they've been holding workshops on sustaining care for Creation Ministries, planning an Earth Day neighborhood cleanup, writing weekly columns on Laudato Si' in the church bulletin and hosting presentations about the intersection of diet, climate change, health, and animal welfare.
Opportunities…
Climate Reality Leadership Corps Training
You see our climate changing and injustice growing across the planet. You want to make a difference. Join the Climate Reality Leadership Corps of activists and learn how to make a difference by attending a future Climate Reality Leader training led by Al Gore and a team of world-renowned scientists, activists, innovators, and more. The next U.S. training will be held in Las Vegas from June 11–13. There is no registration fee, but you must apply. Scholarships are available and applications are due April 20.
Felician Services seeks Social Justice and Advocacy Director
Felician Services, Inc., a Catholic ministry, is seeking a Managing Director of Social Justice and Advocacy to provide leadership and advocacy in the promotion of justice, equity, diversity, and inclusion. To submit your resume, click here.
New Congressional Fellowship Program 
The Climate Solutions Foundation is launching a 12-month Congressional Fellowship Program which will provide participants an opportunity to work alongside U.S. House of Representatives staff, and to gain invaluable and practical public policy experience. We are seeking applicants who are early in their career with an advanced degree in a political, scientific, or climate field, and who are interested in leveraging their expertise to inform policy and inspire pragmatic climate change solutions.
The fellowship will run from August 10, 2022 through July 31, 2023. Fellows will receive a $80,000 stipend, plus reimbursement for health insurance coverage.
Applications are due by 7pm EDT on Friday, April 22nd.
To learn more, visit climatesolutionsfoundation.com/csffellows.
Catholic Climate Covenant provides all its programs and resources free of charge. We rely on the generosity of our supporters to inspire and equip people and institutions to care for creation and care for the poor. Through our 19 national partners, we guide the U.S. Church's response to climate change by educating, giving public witness, and offering resources. Thank you for giving to care for creation and care for the poor.
Contact Us
Catholic Climate Covenant
415 Michigan Ave NE
Suite 260
Washington, District of Columbia 20017
(202) 756-5545
info@catholicclimatecovenant.org